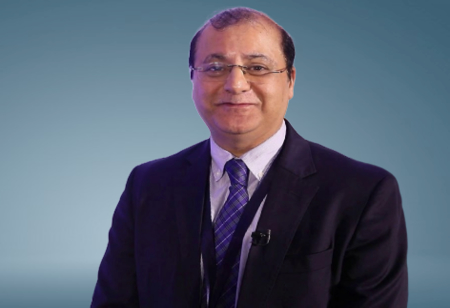 Arun Karna, Managing Director & CEO, AT&T Global Network Services India
Beyond a successful CEO, Arun is an effective mentor & coach as well as an expert with extensive experience in leading the sales of complex, high value communication networks and solutions
As we have seen over the last few years, the rapid pace of change in technology in Social, Mobile, Big Data, Cloud and the IoT are rapidly transforming industries and businesses. Small, agile startups are disrupting market segments like never before. And what that has meant is that Companies must radically increase their ability to sense and adapt in near realtime to their operating environment. Those businesses which can pivot with full flexibility while operating at full speed will pull ahead of competitors. To address these changing market dynamics, businesses need communication networks that are up to the challenge.
This is the age of Digital Transformation. Digital Transformation demands agile networking while maintaining security and reliability of the network. Like compute and storage before it, network is moving towards virtualization to address these demands.
The CIOs world is built on three pillars Network, Infrastructure and Applications and all these are getting Software Defined and Data Powered. The IT organisations that see this change coming early and adopt their strategies accordingly will provide the successful transformation playbook for their companies. In the space of networks, the force of SDN or Software Defined Networking is making its presence like never before. Network Service Providers are turning SDN into products that are greatly benefiting the end customers.
These innovations in networking tech are delivering edge-to-edge capabilities that integrate near seamlessly, from the core of the your network all the way to the far reaches of your digital technologies, and from connectivity to the cloud to IoT endpoints in a tech ecosystem wrapped in security.
This edge to edge intelligence is not just a single technology, product, or focus. It's an entire ecosystem of technologies that amplifies your ability to move with greater agility, from top to bottom. Using Network Function Virtualisation and SDWAN capabilities network providers are creating typical network functions, like routing, firewall, application optimization, VoIP, and more. to run on the intelligent edge. These capabilities rely on connectivity, must account for the cloud and data transport and cultivate powerful processing and analytics at the endpoints. And all this wrapped in a security layer which is vital throughout the ecosystem.
The network is the backbone of everything you do. One
powerful aspect of edge intelligence is that it can reduce huge amounts of data travelling your network and occupying your bandwidth. That's because when you process and compute at the edge, you aren't sending vast quantities of data back and forth between the IoT endpoints, over the network, and to a data center.
Software for analytics, automation and artificial intelligence can run in the cloud. However for many use cases it needs to be much closer to the end points. Think of autonomous machines, telemedicine, augmented reality, and more. Your platform for automation and AI should have the capability to shift workloads seamlessly from central cloud to the edge of the network.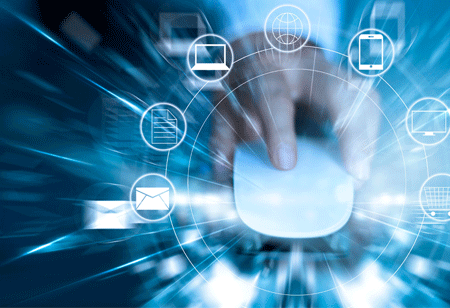 Intelligent Edge strategy provides such a compute platform. We can also provide and manage a general-purpose hardware platform on your premises and extend the intelligent edge even closer to the endpoints.
5G is the upcoming force that will enable a lot of transformative use cases. It's about the entire connected experience and not just faster speeds. This is enabling more devices to connect faster, enable lower latency, increase battery life and handle more data like surging video growth on mobile networks. 5G promises to unlock new experiences like augmented realities, virtual presence, driverless cars, telemedicine and connected homes.
The acceleration of digital transformation will shift paradigms for business as well as consumer experience that today may seem like science fiction.
From the core of their network all the way to the far reaches of their digital technologies, organizations want an entire tech ecosystem that integrates all these services, solutions, and products seamlessly so they work in concert. And they want more control, visibility, and personalization. It's the nature of the on demand society in which we live, exemplified by trends like the consumerization of IT.
The stakes are high: safety, performance, and reliability will need a network that delivers high speeds and data quality with ultra-low latency. Further, piecing together service, connectivity, and security as many companies do today may not cut it. The acceleration of digital transformation will shift paradigms for business as well as consumer experience that today may seem like science fiction. To thrive in this world business must change their very DNA.