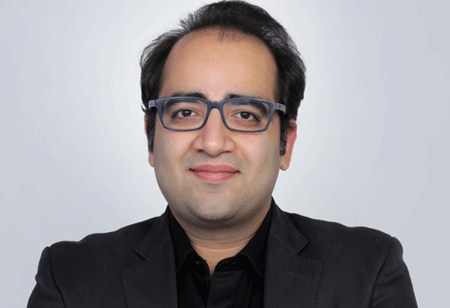 Praver Kachroo, Founder & CEO, Evolvere Salon Solutions, 0
Holding an MBA in Sales, Marketing & Operations from IBM Mumbai, Praver has been associated with multiple retail brands such as Luxottica Group, Bigtree Entertainment, Future Group, United Spirits, and L'Oréal, prior to founding Evolvere in 2019.
The hair care industry in India has taken major strides forward in recent years. According to a 2019 report by Nielsen India titled 'The Beauty Market is Letting its Hair Down', the hair care industry has evolved to a base of Rs.22,500 crores. There were times when consumers would pick a bottle labelled 'shampoo' without a second thought. Now, consumers are very picky about which products they use and are more aware of the effect that certain products have on their hair, as well as the environment. This increasing consciousness has made way for a plethora of hair care products. Even with a wide variety of products available in the market, consumers are more inclined towards products that use organic and natural ingredients rather than synthetic ones and are opting for a healthier and eco-friendlier lifestyle.
Who is a Conscious Consumer?
A conscious consumer is the one who wants to help create a positive global impact through their buying choices by encouraging brands to be more consumer-friendly. Being the end-users, consumers define market trends after all. If people only opt for natural and organic products, then that is exactly what brands will have to come-up with if they want to stay in the race.
The Natural Way
People are more inclined towards organic and chemical-free products. The perception being that the more natural something is, the better it will be. Using organic ingredients and plant extracts in products also helps in reducing, or in some cases, eliminating the negative side effects of the products. According to a study done by Euromonitor labelled 'International Lifestyles Survey 2019', 65 percent of shoppers were mindful of the natural and organic ingredients of a product, and 66 percent were motivated by the organic/natural label of products. More consumers want their brands to be ecofriendly, both in terms of ingredients as well as packaging. Brands recognize this trend and are actively coming-up with more organic treatments, products, and customized solutions for customers and are working towards using recyclable packaging materials.
The Ease of Purchasing
Thanks to e-Commerce platforms and online retailers, there's a wide variety of organic hair care products available online from both big and small brands. This has given brands more audience and has made their
products more accessible to consumers all over the country. Consumers can purchase the products they like with a single click or at the press of a button.
People now have more disposable income than they did years before, which allows them to go for more premium products and make adventurous purchase decisions. The fact that women now have more purchasing power also plays a major role in the growth of the hair care industry.
People now have more disposable income than they did years before, which allows them to go for more premium products and make adventurous purchase decisions
The Impact of Social Media
Social media is perhaps the most important tool when it comes to spreading the word and creating awareness about an issue. Many celebrities, influencers and activists are using social media platforms to inform people about the impact that consumer habits have on our planet and its environment and to influence consumers' views on sustainability. As a result, more and more people are embracing the eco-friendly ways of consumerism, which is pressurizing brands to take action and create product portfolios that are environment friendly and sustainable.
Social media also allows brands to directly stay in touch with their consumers. It serves as a powerful tool for feedbacks, as consumers can post their queries & feedbacks and brands can address them immediately. Social media also makes it easy for brands to get consumer insights and stay updated on the latest consumer trends. Conscious consumerism has been one of the biggest trends lately, and social media has helped brands in recognizing this trend, as well as in altering their product lines accordingly.
To Conclude
Due to the worsening pollution problem in India, people are experiencing problems such as loss of hair volume, thinning of hair and dandruff, among others, at a very early age. Also, due to long working hours, and the stress of corporate life, protecting and caring for one's hair is more important than ever. With people's jobs taking-up most of their time, daily hair remedies aren't always possible to follow. This is where the plethora of hair care products such as shampoos, conditioners, serums and hair sprays come into play. People need more products to maintain and manage their hair now than ever before, and more people are choosing to go for more organic and natural products.
Not only is conscious consumerism beneficial for both the people and the environment in the long term, but it also benefits brands. An ecofriendly brand builds more trust and goodwill with the public and is seen as socially responsible. Many new brands are coming-up with organic alternatives to popular products, which drives existing brands to shift to greener ways as well. With growing competition, and people buying more organic and natural products, the hair care industry is growing steadily.