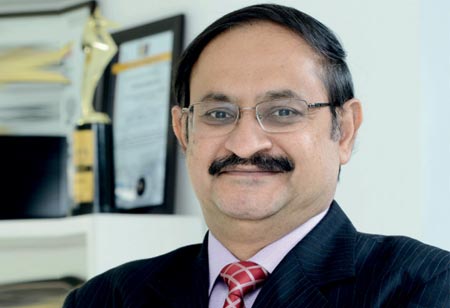 Sanjay Bahl, MD & CEO, Centum Learning, 0
Sanjay has been associated with Centum Learning for over three years now, prior to which he held the role of National Channel Head at NIIT.
Biggest hurdle for organisations today is ensuring that their employees have the right skillset to compete in the industry and have a zeal towards learning. Over the past decade, learning technologies have evolved tremendously. Traditionally, many mid-sized and large organizations used Learning Management System (LMS), as it helped them create eLearning content for the workplace. LMS is more administrator driven with learning content being uploaded centrally with learners having limited choice of selecting what they want to learn. Businesses have changed; so we must change the delivery methods for training.
Taking into consideration that one solution cannot cater to different needs, Learning eXperience Platforms (LXPs) enable L&D heads to personalize content and offer usage based recommendations. LXP creates an interactive learning environment, allowing learners to set learning goals for themselves, focusing on accelerating their professional development. This could either be developing a skill within their current role or transitioning into another. LXP represents the new world of corporate learning.
According a research, over 55 percent of high potential employees are willing to switch jobs if they feel their digital skills are stagnating. But with the help of LXP, the organizations are able to successfully address these challenges by making it easy for employees to upskill themselves and be ahead of their competition. Smart LXPs integrate the four learning delivery modes, i.e. self-paced, classroom, live virtual and MOOCs.
Here are four reasons why Learning eXperience Platform should replace your Learning Management Systems –
1. LXP Extends Learning Opportunities: LMS is a closed system that does not allow users to go beyond a set of the learning pathway. LXP allows flexibility to employees, enabling them to choose their desired course and learn at their own pace. Adding LXP to the existing LMS can help managers to see what other learning activities employees are engaging in and track their progress for better assessment.
2. Using Digital Platform for Learning New Skills: Today,
people want to stay ahead of their competition and want to learn new things. So they read a vast selection of online publications and learn new skills online through personal devices. Social Media is increasingly offering opportunities for collaborative learning, curation as well as sharing of content, which in turn is enhancing the performance of employees in an organization. LXP provides L&D heads true insights on their employee's progress, interests and capabilities, which helps them to create more effective and targeted content.
3. LXPs Empower Learners & Gives Them Choices: A Learning Experience Platform (LXP) allows employees to enjoy greater control and choose from a wide variety of options about what they want to learn. It is employee-driven, which means that they can share their learnings and new content with their colleagues and also decide which content to consume in what form and when. This helps them to take control of their learnings. LMS, on the other hand, is a closed system which allows only L&D teams to add content. LMS does not give the learners control over the content they can access.
Media is increasingly offering opportunities for collaborative learning, curation as well as sharing of content, which in turn is enhancing the performance of employees in an organization
4. LXPs Encourage Social Learning & Collaboration: LXPs not only makes it easy for employees to find new courses, but also use and share high-quality eLearning materials with their peers. It also helps an employee to showcase their skills which encourages like-minded people to participate. It also makes it easy for managers to track employee's performance while learning and help them whenever possible. Managers can also encourage learners to engage with one another to improve team dynamics and performance.
Modern learning solutions like LXP help to support knowledge sharing within an organization. It also encourages users to generate content, which helps the organization to capture their knowledge on topics they have expertise in, and also give L&D team the insight they need to effectively curate and share content across the business. This kind of personalization is vital for the employees and business.
We know that academia has influenced the corporate learning space, and many of us have adopted these in our training models. It is important to recognize that something which may work for education may not work well with business. While LMS is a very useful tool, it needs to be supplemented by LXP, which is considered to be the new emerging category of eLearning excellence. So, it's time to move on from LMS to LXP for the betterment of the employees and growth of the organisation.