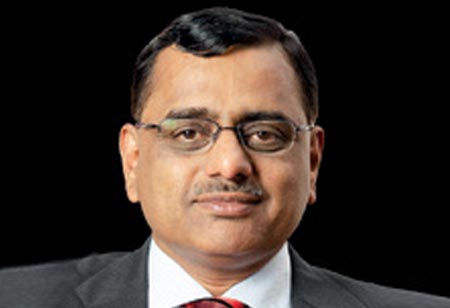 Sheshadri B.C., VP - Business Head - Delivery Excellence, Infosys BPM, 0
Sheshadri is known for his benevolent leadership in infrastructure and software solutions. He has 24+ years' experience in leadership of technology.
The most resilient of workplaces in the world have a few things in common – the pride the employees feel for the organization, and a hightrust, high-performing culture. It's the intentional and concerted effort of these organizations in building a workplace based on trust is what sets them apart from the herd.
In a world where we need to rely on virtual tools to connect with colleagues, building trust within the teams of an organization has acquired a universal appeal. It has the power to motivate, inspire, and encourage an organization to be resilient and future-proof against unprecedented disruptions. The COVID-19 pandemic has taught us to prepare early for crises, and leading an organization to resilience is a long-term operational imperative.
In the post-pandemic world, sustaining resilience will be critical - resilience of the corporation, resilience of the employees, and all other stakeholders. Resilience of employees stems from the belief that the organization will sustain a crisis and will be able to bounce back.
The top-down approach
The key driver for increasing trust is to ensure everyone is treated with respect. The culture of trust must be built from the core, over several years. Respect, as they say, is earned not demanded, leaders must also work on merit to earn credibility from employees. Such an approach, however, cannot be feigned. The culture of mutual trust and resilience manifested at Infosys in the current times is a culmination of years of focused efforts in maintaining a healthy work environment globally.
Building a culture of trust and resilience in an organization is not just a humanitarian initiative. It also makes perfect business sense. In the recent past, we have seen that this trust between the employees and the leaders has resulted in meaningful foresight. Every employee collaborated to achieve resilience in terms of delivering services with no/minimal impact. It has been found and widely supported by researchers that employees, regardless of age or gender, are inclined to be more productive when they feel valued and trusted by their managers and peers. The Great Place to Work surveys confirms the point further that workplaces with a culture of hightrust not just address the organizational dynamics, but also builds an agile organization.
As enterprises become more interconnected and decentralize decision-making, sustaining high performance will become easier. According to a report by the McKinsey Global Institute, the productivity of employees improves by a significant 20-25% when they are connected and engaged.
In my experience of dealing with the pandemic situation at Infosys future-proofing of organizations with trust and resilience has the following characteristics:
• Social Money:
The finances of a company are inherently connected with the workplace culture. Employees perform better, the organization will perform better. A high-trust, high-performing organization delivers superior results in general and displays resilience in tough times, often backed by the collective support of the employees.
• Arrest Employee Turnover:
Employees who trust their organizations to support them in their career growth through training and skilling, assist them in resolving issues beyond KPIs, are more likely to stay with the company for a long time. According to the American Institute of Stress, workplace pressures can increase voluntary turnover by almost 50%.
As enterprises become more interconnected and decentralize decision-making, sustaining high performance will become easier
• Social Tech:
Building trust in an organization is also critical to inspire creativity and innovation. We are better problem solvers when we feel empowered by our managers and leaders. It also motivates us to go above and beyond the usual to get the desired outcomes. Unshackled creativity can create wondrous innovations that can go a long way in supporting the growth of an enterprise.
Dependable Ecosystem
Employee engagement, although the foundation of a resilient organization, is still just a spoke in the wheel. Building trust between employer and employee, client and vendor, vendor and supplier, is imperative for a holistic trust-building in the technology services ecosystem.
The pandemic has highlighted the importance of empathy in more ways than one. Our dealings with the clients have evolved accordingly. We are more connected and transparent. As a result, the response from clients we have received has been phenomenal, in terms of the feedback. The constant collaboration with clients during the pandemic has cemented the trust in the relationship. The kind of lasting trust one feels for another when facing a crisis together. The mutual understanding of such a bond can go a long way in delivering superior business value to the clients in the future.
In terms of technology and processes, resilience is about defined strategies that put customers at the center and aim for the future. We derived resilience from the fact that all the employees of the organization believed in quality customer service. Combined with our agile solutions and processes, it helped us not just sustain, but thrive amidst the pandemic.
In conclusion, one can say that trust and resilience are mutual. They are the foundations of an organization for the future. In doing so, the services world will survive any crisis – internal or external – and help build organizations that last for a lifetime.