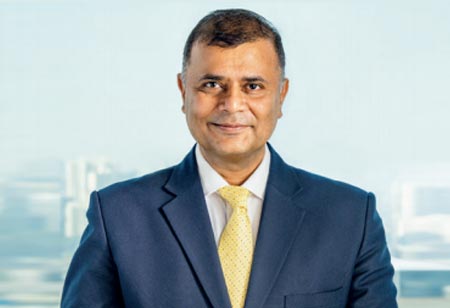 Rajesh Sethi, Managing Director, NBA India, 0
In his expansive career, Rajesh has built some great companies in diverse sectors with startups, global multinationals and turnaround businesses.
Type a message A few weeks back, I was reading this blogpost by Siddhartha Vaidyanathan revisiting a game of cricket that, to my mind, changed the fabric of Indian sports. It was a recollection of one of the greatest exhibitions of batting and leadership cricket fans could have seen; Kapil Dev's 175 against Zimbabwe in the group stage of the 1983 World Cup, which wasn't recorded or broadcast either.
This display from Kapil Dev was the foundation stone of the eventual glory, of India winning the World Cup. Even after 36 years, that match at Turnbridge Wells is still fresh in the minds of Indian fans without having any footage to look at, which says that cricket in any form is still revered. The broadcast team, till date, would be ruing for running another match over this.
Those were the days when it was all about the sport. Then the action was live on just one national broadcaster and radio. Standing outside an electronics shop to get a glimpse or rushing home from work or school was the norm. Now imagine, if Kapil Dev played that whirlwind of an innings and won the World Cup in this era of digital explosion, the hype around it would be much higher.
Today, the advent of digitization is giving fans a chance to experience a sport in a manner never heard of. From one-sided viewing, fans are now actively engaging with content through fantasy gaming, merchandise, pop-culture and movie-integration and much more.
The mobile phone today is no more seen as a second screen and is a preferred mode of consumption making it a personalized experience. A statement released by International Cricket Council (ICC) said that the 2019 World Cup semifinal between India and New Zealand set a new world record of highest-ever concurrent views on Hotstar with a peak of 25.3 million.
While live action remains the top priority for fans, fantasy gaming platforms like Dream11, Fantain, HalaPlay, CricPlay, Mobile Premier League, My11Circle and many more allow fans to go beyond the sport and engage minute-by-minute along with their friends, family and co-workers and compete against each other for their prediction expertise.
The upward demand for smartphones in India complements the extraordinary consumption of content, both of which can be attributed to the low data cost in the country. According to a study, an average Indian consumes two and a half hours of video content per day which is expected to double to five hours by 2023. The data cost in India is $0.02 per gigabyte compared to $1.5 in the US, $1 in Philippines, $0.87 in China.
All these factors have empowered the sports fan of today. At the NBA, we always keep fans at the core of all our endeavors, especially when it comes to using innovations that help us stay ahead of the trends in a rapidly-changing media and entertainment landscape globally.
To give you a perspective, in 2017, Nike and the NBA unveiled the Nike NBA Connected Jersey, the first NBA jersey that gives the wearer an all-access pass into the world of their favorite team and players. Each jersey has
an embedded NFC (near field communication) chip that will launch real-time team and player content such as pregame arrival footage, highlight packages and top players' favorite music playlists – all on the jersey owner's mobile device.

It is not only the league but also the governors who strongly advocate innovation in fan engagement. In 2015, Sacramento Kings, the NBA team owned by Indian-origin tech visionary Vivek Ranadive, got fans in India to experience the in-arena excitement in real time through virtual reality (VR). So much is their belief in the power of technology that they have one-of-a-kind, dual-mode mobile app, Sacramento Kings + Golden 1 Center app, which enables fans to discover the fastest route to the arena, figure out which entrance door's line is moving the quickest, and even give fans the opportunity to upgrade their seats – all before they even enter the doors.

For the NBA, India is one of the top priority markets outside of US. On linear platform, over 300 games are broadcast live on Sony Pictures Sports Network channels every season. On digital, we are streaming on SonyLIV and on our direct-to-consumer platform NBA League Pass, which offers fans access to all Games with live stats and real-time analysis through the season across multiple mediums. Fans can also play fantasy gaming on Dream11, our official fantasy gaming partners in India and buy our official merchandise on nbastore.in on Myntra.

We also have been investing in the grassroots development and have engaged with over 10 million youth across 13,000 schools through our Reliance Foundation Jr. NBA Program since its launch in 2013. The idea was to have more youth bounce the ball and make basketball an important part of the lifestyle and sporting habits. A level above is The NBA Academy India where we have 24 prospects from across India on 100 per cent scholarships. Year on year, we select the talent from the ACG-NBA Jump program, India's first national basketball scouting program. It hasn't been an overnight process that has led to growing interest in the game.

Keeping in mind the growing fan-base, we brought the entire NBA experience to India on Oct. 4 & 5 2019. We hosted two preseason games between the Sacramento Kings and the Indiana Pacers at the Dome, NSCI, Mumbai to a house-full arena. The first-ever NBA game in India on Oct. 4 was played in front of 3,000 boys and girls from more than 70 schools under the Reliance Foundation Jr. NBA program. Adding a dash of innovation, for the first time ever in India for any sports event, fans who registered to buy tickets for the games, got access to the court layout and pricing through an interactive 3D layout of the venue, giving them a 360-degree view.

In 2020, we launched the league's first Dribble-athon in India, a basketball challenge event featuring participants ages six and above dribbling a basketball across a one kilometer course. The event tipped off February 29 at Sports Complex, Sector 7, Chandigarh, and will travel to multiple cities across India over the next few months. With the objective to grow the league's fan base in India, the NBA's all new marketing campaign for the 2019-2020 season #EkGameChallenge was launched through a TVC in March first week. It aims to recruit new fans through the existing fan community who serve as the league's biggest evangelist. The campaign challenges audiences to sample at least one NBA game on SONY TEN1 & NBA League Pass and promises that they will keep coming back for more.

Today, we are at an inflection point where we can enable a sports fan to consume and engage with basketball in a manner never done. By replicating best practices that have made the NBA one of the most valuable leagues in the world, we believe that a league is the stepping stone in creating an economic value proposition for India, the basketball stakeholders and all fans across the country.

The bottom line is that for a fan, diverse range of content and its ability to interact with them is the key. Building relations with these fans and embrace their submissions will be key to any and all sports brands' survival in India.