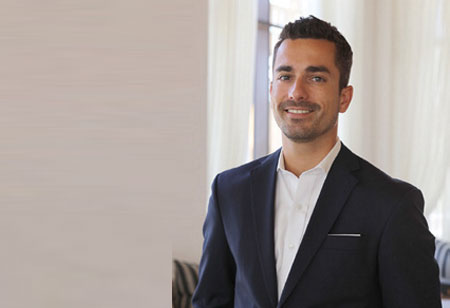 Benjamin Boesch, Chief Digital Officer, VFS Global, 0
Benjamin boasts of a 16-year long career during which he has handled key responsibilities across companies such as Roland Berger Strategy Consultants, Kuoni Group, and Jumeirah Group, and even co-founded a company named Joixes, prior to joining VFS in 2019.
The world is on the move again. After months of closures, the revival of various sectors is evident reopening of universities, hybrid working models, and high profile international events are back on the calendar. While these are all signs of recovery, the travel industry, like many other consumer facing businesses, remains exposed to vulnerabilities and uncertainties.
The challenge for governments and key stakeholders in the travel industry is not just to restore travel security, but to ensure the resilience of the industry for similar crises in the future and to respond to new customer needs and preferences that have emerged in recent months. This is where digital technology has become one of the key elements. With the right use of technology, people, and processes, businesses can create new possibilities and revenue streams, paving way for digital transformation. Prior to the pandemic, it was largely IT companies that pushed innovation to market. However, post-pandemic, the tables have turned, and businesses now face higher customer expectations.These expectations are related to connectivity, content, and transactions in the travel industry. Any travel company that concentrates on these three factors will succeed, while those that ignore them will suffer reputational harm or lose consumers quietly and gradually. While other advances such as augmented reality or personalized services may be beneficial, but they lack credibility until the fundamentals are in place. According to World Economic Forum's Digital Transformation Initiative (DTI), digitalization in aviation, travel, and tourism between 2016 and 2025 will generate up to $305 billion in value for the industry through increased profitability. Furthermore, while discussing digital transformation in travel, we must also be careful to not make the mistake of oversimplification. Digitization of the tourism industry is not just limited to bookings or the use of the internet to search for locations and flights, but to the entire experience itself, right from the beginning to end, every step being modified adds convenience for travelers.
People are willing, but cautious when it comes to planning vacations. Likewise, governments are willing to open borders and allow cross border mobility, but significant restrictions remain. Given these obstacles, the first step towards restoration is to build trust. Digital
technology is a great tool to address both concerns. Digital products and services which offer a contactless experience throughout much of the customer journey encourage people to travel safely. Many companies across the travel industry are developing and adopting new technologies to make that contact minimal or non-existent in most processes. For example, VFS Global developed the Visa at your Doorstep (VAYD) service, a key milestone in this context, as it allows customers to apply for visas for travel to countries that require them from the comfort of their couch. Even critical information such as biometric enrolment can be provided from anywhere. This helps drive self service through technology, which has a very positive impact on the customer journey.
Machine learning based on customer information and subsequent analysis helps in delivering more personalized and voice-of-customer propositions
In addition, technology also gives us a greater ability to assess the quality and efficiency of processes. Machine Learning based on customer information and subsequent analysis helps in delivering more personalized and voice of customer propositions. This stands relevant in the wake of the pandemic, where new benchmarks have been set in digital customer experiences, given rapidly evolving preferences, and increasing demand for personalized services. With the addition of millions of new internet users by 2021, the challenge for digital solution providers is to keep pace with the rapidly changing needs of this demanding set of digital customers.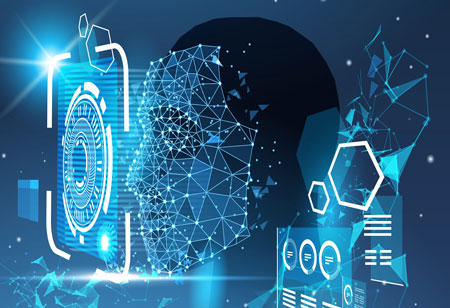 Nonetheless, we must not forget that even though digital technology has made our travel journeys convenient, it comes with its share of security dangers and privacy breaches. Given the rapid rate at which businesses have had to modernize their services to go digital, combined with the massive amount of personal data now housed in the cloud, it's no surprise that data security was not the most well designed and fool-proof cog in the machine. Hence, while being wary of the motivations behind the convenience offered online, fact checking information from multiple sources for yourself and seeking expert opinion to question even marginally suspicious digital activity will all go a long way towards ensuring one's data security during these trying times.