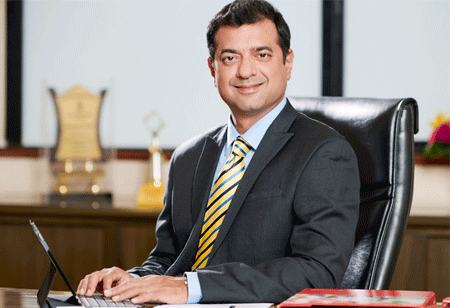 Ashish Pradhan, CEO, Siegwerk India
Ashish has over 28 years of experience in the Packaging sector. He has been associated with companies such as Huhtamaki, Positive packaging, Henkel and International Paper and is currently the CEO of Siegwerk India.
People's perception of food has changed from it being something that satisfies one's palate to something that contributes to one's wellness. Hence, one of the biggest trends in packaging has been the drive to make it safer for the product it packages.
There has been a lot of change in the consumer awareness towards food safety. As people are getting more and more health conscious there has been a lot of research on nutritional value of food and the good & bad effects of what we ingest. This has led to increase in awareness about packaging material and evidence of this is that FSSAI, which is a custodian of food safety in India, has taken a serious stance with regards to the regulation on food packaging. The regulatory focus was only on food until recently. The fact is that packaging can impact the safety of food, and thereby consumers has been acknowledged and given the right importance now.
The new FSSAI regulation gives a specific definition to the term 'food-grade' which is a big step. Until now the term 'food-grade' packaging material was left to the interpretation of the market. This has led to a lot of ambiguity. The new regulation has strengthened the concept of packaging safety by defining norms for glass, metal, paper as well as printing inks, thereby bringing these additional materials under the scope of FSSAI. As per the new standard, newspapers cannot be used for food packaging. Also, the application where printed matter comes in direct contact with food is now prohibited.
The primary use of packaging is to protect its contents from outside contamination, however, sometimes the packaging itself becomes a source of concern. This is the reason why packaging is now being looked at very carefully in terms of food safety. This has led to a lot of development in the field of polymers and processing of packaging material. This includes the use of right inks in printing because inks can be a source of contaminants. This has further led to FSSAI acknowledging that inks are an important part of packaging that need to be focused upon and mandated the regulation IS15495 which is currently being reviewed for modification.
Packaging inks are a mixture of different chemicals and some of these chemicals might be harmful with the potential to migrate into the food when they come in contact. In terms of risk, the chemicals could be toxic, carcinogenic, mutagenic, repro-toxic and even endocrine disruptors. The food grade definition prescribed by FSSAI debars the ink manufacturers fromusing any materials classified as carcinogenic, mutagenic or toxic to reproduction. India needs to learn a lot from developed countries like Europe and neighboring countries like China and bring out chemical legislation designed to protect consumer health as well as the environment.
India needs to learn a lot from developed countries like Europe & China and bring out chemical legislation designed to protect consumer health as well as the environment.
Chemical contaminants from the packaging inks can get transferred to food by a process called migration. One of the most toxic chemicals is Toluene.
Toluene:
Everyone in the packaging supply chain is aware of the adverse effects of Toluene on the health of employees, the health of consumers as well as the impact on the environment. The industry has been working on moving away from Toluene. The acceptance has been slow due to cost implications. However, over a period of time, the industry has made technological advancements in bridging the cost gap. These persistent efforts have eventually led to a wider acceptance of Toluene free inks in the market.
In conclusion, one of the biggest trends in packaging is safe packaging. This means packaging material should be manufactured in compliance with good manufacturing practices (GMPs) so that, under normal or foreseeable conditions of use, they do not transfer their constituents to food in quantities which could endanger human health, bring about an unacceptable change in the composition of the food or bring about deterioration in the organoleptic characteristics. GMPs should be exercised across the supply chain if packaging safety has to be ensured.
Siegwerk India is part of the Siegwerk Group with headquarters in Siegburg Germany. Siegwerk India has its state-of-the-art Packaging ink manufacturing facility at Bhiwadi (Rajasthan), with a product portfolio that coversmajor packaging business segments like Sheet fed Inks, Solvent based inks, Water based inks and UV based inks. Siegwerk has a strong commitment to safe inks for all kind of applications and has, as a result, committed to toluene free production in India. Today, the company is a global leader in providing product safety guidance andsafe packaging ink.