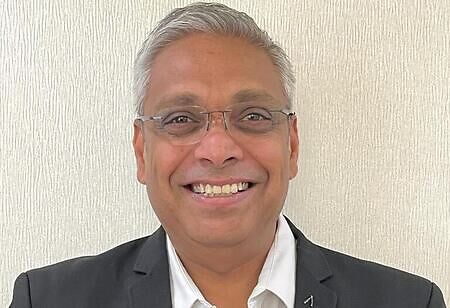 Gopalkrishnan Santosh, Chief Executive Officer, HDFC Sales, 0
Futureproof Technology and Innovation is the Next Big Thing
In today's world, the future belongs to the ones who are ready to acclimate to a new agile reality. The Banking and Financial Services Industry has thus reimagined its operating models with a complete digital core since the Covid-19 pandemic struck. Across all industries, more so for BFSI, the crisis happened to be a sobering matter which shattered all preset illusions about digital transformations and cloud migrations. The ingenuity of futureproof technology and innovation is now at the crux of the BFSI ecosystem bringing in a clear-sighted vision for digital transformations and cloud migrations overall.
The emerging landscape of technology-driven business has helped us find a balance to revitalize our technological architecture and scale organizational excellence to a level redefining the digital society. Technology is in fact, filling the gap between the conventional and path-breaking financial systems by improving operational efficiency, data security and consumer experience. The digital way of thinking is being applied to all product categories and processes.
With these advancements continuing to disrupt the traditional ways of Financial Management, we visualize a space for faster and better solutions. Online sourcing of files, sanction and disbursement have fundamentally become a norm for how financial transactions are carried out nowadays. With increased customer demand for digital services, AI is at the core of digital transformation.
How Digitalization Optimized Productivity, Efficiency and Growth for HDFC Sales
Headquartered in Mumbai, HDFC Sales is a wholly owned subsidiary of HDFC Ltd. The company was chiefly floated as a distribution and selling arm of the housing finance giant, HDFC, for offering door-to-door service to all the prized customers of HDFC Group. It offers the ultimate financial management solutions for products like Home Loans, Life Insurance, General Insurance, Mutual Funds, Education Loans, Fixed Deposits and National Pension Scheme.
Commitment and delivery are a philanthropic priority, and it is practiced with full vigor even after the Pandemic by both the business lines of HDFC Sales, Home Loans and Financial Services respectively.
The Pandemic caused the largest and fastest shift in human and business behavior change at scale, ever. This shift accelerated the adaptation of digital technologies across all verticals, functions and hierarchies in the shortest time possible. We adopted a holistic approach to return back to business. The 'Digital First' way of business demanded the mastery of three vital domains: Digital Team, Digital Customer and Digital Work. We were extremely adaptable in encompassing this by being completely technology led and optimizing all aspects of business end-to-end.
At the outbreak of the Covid-19 Pandemic,
Online Application Sourcing was an absolutely new experience for the business verticals, but our strategized processes and our teams' exemplary ability to work online from day one strengthened the teams to overcome this challenge. Continuous monitoring through virtual team huddles has been the key factor to increase productivity and conversion to a point of moving the situation back towards normalcy. Various means of online communique has enabled us to seamlessly operate and maintain connect with builders, associates and other sources. We have witnessed a tremendous increase in penetration of around 90percent through digital sourcing from a subtle 20-25 percent before the Pandemic.
Technology is in fact, filling the gap between the conventional and path-breaking financial systems by improving operational efficiency, data security and consumer experience
It is noteworthy to mention that online sanction of loans has changed the ballgame entirely as huge amounts of business is being amassed without having to compromise on time. Needless to say, the 3Vs of Big Data (variety, volume and velocity) has impacted in achieving this to a great extent.
Of the numerous superlative Apps that have been launched in the last one or two years across all verticals, a special mention should be made of a cutting-edge App called 'HDFC & You' that was launched for our Mortgage Sales Officers and Team Leaders to offer seamless experience in their daily functioning. It's an integrated 4-in-1 application that automates onboarding Customers, conducting Team Huddles, generating Performance Reports and providing Diary function. With impressive digitalization at fingertips, the Officers and Team Leaders are now able to win more clients and generate business more efficiently and promptly.
From the customers' point-of-view, we have re-strategized and focused on being more transparent to the buyer, enabling a complete online view of the journey of a file, from application to disbursement. A customer needn't be in anticipation about the status of the file anymore; a customer can delve deep and track the phase by phase updates for his or her file. This has made it extremely easy and convenient for our current and prospective customer-base. With every passing day, we are improvising to strengthen our technological benchmark to compete in this dynamic as well as competitive environment.
As an organization, we stride to adapt and evolve with the ever-changing industry standards and be a forerunner.
Conclusion
There is still a huge potential across the BFSI sector to leverage on technology and innovation. More number of businesses are digitizing their processes and creating agile ways of operations for the best of outcomes.
Customers are also actively adopting these new technologies for hassle-free and seamless experiences. This is paving way for the financial lending institutions to build an opportunity for more enhanced technologies for the customers offering them an ultimate user experience.