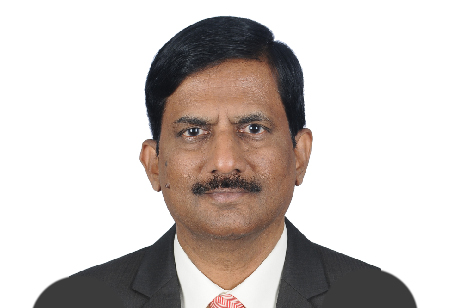 V. Balasundaram, CFO ‐ India, Middle East and Africa, Frost & Sullivan, 0
In an interaction with CEO Insights, V. Balasundaram, CFO ‐ India, Middle East and Africa, Frost & Sullivan, expounds on why enterprises are attentive towards business finance technologies for
optimum business growth and solutions.
Share your experience of how you succeeded in the sector of finance and general management.
I would say that my success in the financial management sector is because of my focused approach towards the profession which is my passion from early days of education. I cleared both Chartered Accountancy and Cost Accountancy qualifications with several ranks at the national level. In my working life, I ensured that I have learnt something significant as well as contributed something big in each company I worked for. For example, in my first job with the most prestigious Tata Group, the company gave me a good grounding in managerial excellence, and I have contributed to the company by preparing a unique Time Management document. In the Parry Group, I got a good grounding in systems-based approaches and was instrumental in implementing new information systems for the entire Group. Larsen & Toubro taught me the values of planning any task well and I contributed to them in terms of stabilizing the accounting systems of a new manufacturing unit. I worked in two joint venture companies of the Japanese conglomerate Teijin Group in Southeast Asiathe companies gave me international exposure and experience in crisis management, and my contribution to them was in terms of managing their Southeast Asian currency crisis of 1997, steering the companies out of trouble. My present company, Frost and Sullivan, has given me the opportunity to head the finance function of the entire South Asia and Middle East region, encompassing many countries, including India, United Arab Emirates, Saudi Arabia, South Africa, and Pakistan. I have been instrumental in growing this company, tripling the revenue in dollar terms in this region. So let me say, overall, a good formula for professional success is to always ensure that you learn as well as contribute well in every company that you work for.
What are the major developments in the fields of finance and general management?
There's a lot that's happening at the global level in terms of business. Specifically, I can think of two very big things that are happening globally, Green Energy and Digital Transformation. These technologies are revolutionizing the global economy.
Talking about Green Energy, we have come a long way from the times of coal and oil. The future belongs to renewable energy. On the one hand, the oil economies are feeling the heat. Oil economies are changing from being tax‐free to taxing people with both direct and indirect taxes. But, on the other hand, the world is making great strides in renewable energy. For example, some seven years back, India had just about 30 gigawatts of capacity of renewable energy installed. When the present government came to power, they set a very high target of 175 gigawatts by 2022. It was a very tall target. But, we have already achieved a capacity of 151 gigawatts as of the end of last year… the progress is mind‐boggling. We are well on track to achieve the target of 175 gigawatts by the end of this year. Now, the government has set a new target of a huge 500 gigawatts to be achieved by 2030.
So, the big picture is extremely optimistic. The potential of solar power is unimaginable with the abundant sunshine available in all tropical countries perennially. Sensing this mind‐boggling potential, the Indian Prime Minister, Narendra Modi successfully mooted the idea of an International Solar Alliance, seven years back at a UN climate conference in Paris. It has become a big hit now, and more than 100 countries have already joined the Alliance. Even the US which delayed becoming a part of this international effort driven by India, finally joined the Alliance, just a few months back. The US became the 101st country to join the global alliance. It is clear that Green Energy is going to make a very big impact on the global economy.
Another area of transformation is Digital Transformation. Digital Transformation is all‐pervasive and not restricted to any one industry or sector. It is the soul of every industry from communications to manufacturing to medical industry to automobile to banking and finance, and to every other industry you can think of. Each of these industries is being impacted fundamentally with digital capabilities. Digital Transformation is taking place in so many areas of business, through Artificial Intelligence, Blockchain, Cloud Computing, Data Analytics, etc.
What are the strategies used in financial restructuring, and how do you solve the complex challenges involved?
I was in the thick of Southeast Asian financial crisis of 1997, since I was working in Thailand at that time. It was like the whole financial edifice coming crumbling down in Thailand, Singapore, Indonesia and other Southeast Asian countries. The crisis was basically due to too much of unhedged dollar loans. Numerous companies were unable to pay their debts. Many businesses were closed; millions of people lost their jobs within months. My company was also affected. But, we were able to come out of the crisis, by a judicious mix of operational and financial restructuring. What I think one should do during such international crisis is, to first study the causes in depth, as relevant to the particular company. The analysis should cover both operational and financial factors. Based on that, one should draw a plan of restructuring. The solution needs to be holistic, and well balanced to be a success.
Digital Transformation Is All pervasive And Not Restricted To Any One Industry Or Sector
In our company, we did a Business Reorganization, by merging two companies into one. We also took many other actions like rationalizing manpower, bringing in new leadership, closing loss making production lines, cost reduction measures, etc. We also sold some non core assets. In terms of financial restructuring, we renegotiated all the debt terms, including some write off and conversion of a portion of debt into equity. The shareholders also contributed by injecting some interest free funds, and also some funds through purchase of suitable assets. With this multipronged approach, we were able to come out of the crisis.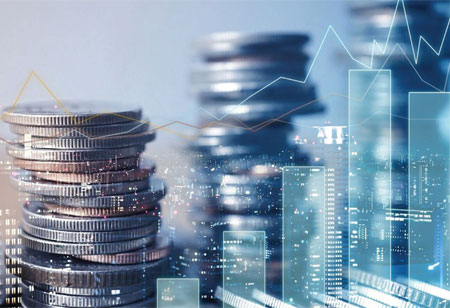 What are the excellent solutions of finance available for management?
In terms of solutions that are available for finance and management, I will say only one thing, so that the focus stays on that. I consider automation of business processes as one thing that not only has the potential of a great saving, but also enables a business to stay ahead of the curve and survive in competitive environments. There are a large number of time consuming, manual operations done in so many companies, in spite of so much of IT incorporated in business.But, we now have the ability to drastically improve the processes through Robotic Process Automation.
Robotic Process Automation(RPA) has matured and nowadays a large number of service providers have come up specializing in RPA. RPA suits repetitive processes of large volumes. Therefore, it goes well with large companies. But, these days, a large number of managed services providers have also come up, who offer RPA services to SMEs. So, accounting and other departments of both large and small companies can now incorporate RPA strategies in their plans, to benefit from this new technology.
Please state your suggestion for the development of the finance sector.
I would like to give an important suggestion for development of the finance sector at the national level. That is, India should work towards aligning its fiscal year to global practices. India's statutory financial year and tax year is April-March, whereas the international norm is calendar year. So, Indian entities of international businesses like ours generally end up preparing two sets of financial statements every year one to get consolidated into the international business group and the other to satisfy the local statutory requirements. This leads to enormous inefficiency not just in terms of more manpower being used by the Indian entity, but also in terms of wasting the time of global managements, which are forced to contend with differences in several global management decisions, making the global processes also inefficient. I do understand that this kind of a change is a Himalayan task, but I believe that the present Indian Government is capable of pulling off this feat. My confidence stems from the fact that the present Indian Government headed by Prime Minister Modi has already demonstrated that India could implement the extremely complicated GST legislation incorporating the concept of 'One Nation One Tax', in spite of its Constitution providing for politically independent States. The US which is perhaps the only other country of comparable size combined with similar political complexity in terms of politically independent States has still not been able to do it. Changing the fiscal year to calendar year is extremely difficult, but I think we need to reach there some time. The earlier, the better.