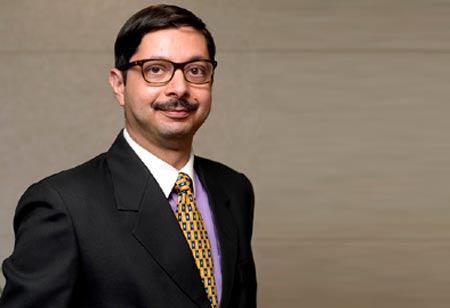 Mehernosh Tata, CEO, Edelweiss Retail Finance, 0
Mehernosh heads the SME Lending business and is responsible for the strategic agenda MSME Lending at Edelweiss, in line with the overall retail credit strategy.
Technology has emerged as a lifeline for every enterprise, more so in the recent times since the push to go digital has been on rise. On the other hand, the need to provide real-time service and not just report to clients are a must. CEO Insights spoke with Mehernosh to know more on the role of technology for the MSMEs in the coming times.
1. How has space for MSME evolved over the years? Provide insight into the kind of innovations that the sector has embraced over the years.
In the last two decades, the growth curve of the Indian economy has been largely controlled by MSMEs. The sector contributes ~40 percent to the country's GDP and employs over 120MM. The establishment of specific funds for promotion, development and enhancing competitiveness of these enterprises, progressive credit policies, practices and preference in Government procurement given to products and services by MSMEs, has led to the sector's evolution. With its agility and dynamism, the sector has shown admirable innovativeness and adaptability to sustain and thrive. This can be seen through –
Innovation in Business Models: MSMEs have pivoted to next-generation business models and organizational structures in order to develop affordable and sustainable solutions to be marketed on a global scale
Innovations enabled through IT Interventions: Indian SMEs are also implementing information and communication technologies on a large scale, like Software as a Service (SaaS) and Infrastructure as a Service (IaaS). Through the dimensions of technological innovations, MSMEs intend to achieve cost-effective, improved versions of existing products to gain and maintain technological advancements.
Technology Adoption: Though MSMEs may have been slow to technological adoption, they are now actively embracing technology in their operations, to overhaul old business practices.
The next level of innovation for Indian MSMEs would be a greater deal of emphasis on sustainability and eco/clean tech–based solutions that will lay the foundation for the next wave of innovation in emerging markets. The need for sustainable solutions is already making its presence felt in developed nations and such solutions will be more emphatically demanded in emerging markets, in future.
2. What is the present overall scenario of the economic and financial conditions in the rural areas with respect to the skyscraping economic and financial development in the urban cities of India?
As per a United Nations report published in 2019, 69 percent of India's population resides in rural areas, which constitutes to more than 700 million people. The rural areas have been impacted but relatively lesser extent than the urban cities. The big impact was the complete shutdown of exports. India has been a major exporter of agricultural produce and as per APEDA, with the ports being shut, huge inventory has piled up with the traders and farmers. The supply-chain was badly impacted during lockdown and it is limping back to normalcy. Data shows that employment has increased in rural areas recently. The kharif sowing acreage has increased by 40 percent over last year which is a big positive. The monsoon is expected to be normal per its long period average as we have seen over last two months. This augurs well for sowing and agricultural output.
3. With the world seeing rapid technological advancements, how has technology assisted in MSME? What modern-age technologies is the sector looking forward to?
Digitalization as a journey for MSMEs today, is inevitable. These enterprises need to adopt digitalization and make it an integral part of business strategy, thereby improving efficiency and costs. The optimal use of technology
enabled platforms will help in financial prudence, decision-making and risk mitigation. Tech adoption also allows for easier assimilation of data that can be then crunched into meaningful insights and better customer segmentation. This would provide a more granular and in-depth understanding of a customer's risk profile and needs more optimally
Digital transformation is underway. For a lender, it speeds up decision making and improves quality of credit decisions. For MSMEs, they can access quicker credit when needed. Banks will now have the ability to make better credit decisions.
Edelweiss has been one of the early adopters of technology in the lending space. We have been at the forefront of testing and adopting several digital initiatives, spanning customer acquisition, credit decision architecture, on-boarding and customer life cycle management, helping us stay ahead of the curve, while anticipating the future needs of our MSME clients.
4.Impact of COVID-19 on MSME's and what should MSME's do to overcome this situation?
COVID-19 has had a severe impact on India's economy, with MSMEs being the worst hit. Challenges related to receivables and supply chain, continue to impact many small enterprises. While business sustainability is under stress, the pandemic also offers ample opportunity for this segment to optimally leverage opportunities to script future success.
In my view, this is the four-point mantra for MSMEs to follow is:
• Social distancing will continue, but customer engagement and reach must deepen, as we move from a product-centric to customer-centric economy
• Flexibility, agility and increased adaptability to evolving customer needs, will be key to future sustainability
• Digitization, Alternate Data and increased focus of Financial Fitness, will be crucial to profitability when considering future business models
• Frugality and review of debt obligations and cash flows, can help build liquidity for business
The optimal use of technology enabled platforms will help in financial prudence, decision-making and risk mitigation
5. What strategy should a MSME industry adopt in order to position its growth in India?
COVID is an opportunity for companies who are flexible and are willing to adopt change. Incorporating technology to be relevant in a socially distanced world, will be essential, to ensure sustainable business models. Digital transformation can be integral to sustainability, in the current environment.
MSMEs need to demonstrate financial soundness and stability, to ensure timely access to credit, if they are seeking to boost and accelerate growth
• A healthy bank statement helps in ascertaining creditworthiness and repayment capacity. It is a key parameter to gauge and offer lending
• Moving cash sales into bank accounts helps accurately reflect turnover of the entity
• Being a registered GSTN user makes qualitative data available to prospective lenders
• Registering online under the recently announced Udyam registration scheme by the regulator on August 21st, 2020 will allow for micro, small and medium enterprises to be eligible for benefits under government schemes such as collateral free loans, interest subsidies on loans taken, other government subsidies, and others.
6. On a concluding note, based on your robust industry experience and knowledge, what message do you want to put across to the readers/stakeholders/investors/ business partners/CXO's/start-ups/budding entrepreneurs?
My advice to Businesses, Entrepreneurs –
• Stay closely connected with your customers
• Digitization is key. Focus more on technology driven business models. Digitising processes will ensure scale and efficiency in your operations
• Be open towards change and look for opportunities during this time of adversity.
• Conserve cash. Spend money only if it means serving existing customers or towards attracting new clients
• Look after the financial fitness of your company & monitor closely to identify areas of improvement to boost performance and build high productivity teams
• Consciously look to deleverage and reduce dependencies. Reduce your debt obligations in line with the revised cash flows to avoid defaults that impacts your credit rating.