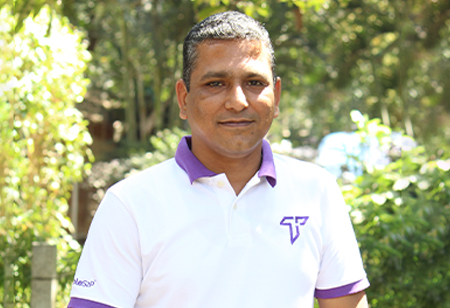 Chandresh Sharma, CEO, Techpanion Solutions Pvt. Ltd, 0
Chandresh is responsible for leading his digital automation venture, where he reserves the position of the Chief Executive Officer. He is a hands-on executive overseeing customer delivery & satisfaction besides planning the actions and supervising the firm's day-to-day operations. His unique array of skills include a commendable experience of 20 years in the field of process re-engineering, shared services, integrated content services, and data analytics and insights. He has done an ECM masters from AIIM London and holds a bachelors in Engineering degree from Doctor Babasaheb Ambedkar Marathwada University. His professional strengths are data architecting, system integrations, and project management.
Procurement is a crucial function for any organization as it involves sourcing, purchasing, and managing goods and services required for business operations. Centralizing procurement processes can have several benefits because it is a complicated process that includes many players.
Centralizing procurement refers to the consolidation of all procurement activities under a single umbrella. To consolidate all procurement-related activities under a single roof is to centralize procurement. It entails having a specialized team to oversee all the organization-wide procurement operations. Numerous advantages may result from this strategy, including increased productivity, better cost reductions, solid supplier relationships, increased visibility, and a reduction in menial tasks.
Perhaps the biggest benefit of centralizing procurement procedures is increased efficiency. Monitoring and controlling the process is difficult when procurement activities are dispersed across numerous departments. This frequently results in errors, delays, and duplication of work, which raises costs and lowers productivity. However, centralizing procurement makes it simpler to streamline the procedure, define precise rules, and guarantee adherence to them. As a result, orders are processed more quickly, paperwork is eliminated, and delivery times are improved, thus boosting the procurement function's overall effectiveness.
Better cost savings are a benefit of centralizing procurement activities. Any organization's procurement department represents a substantial cost center, and centralizing it can result in significant savings. Organizations can increase their purchasing power and negotiate better prices with suppliers by combining all of their procurement-related processes. Additionally, by centralizing procurement, it is possible to keep better
track of expenditures, spot potential savings, and do away with wasteful activities. Organizations can streamline their procurement procedures and realize significant long-term cost reductions by concentrating on strategic sourcing.
Any organization's success depends on having good supplier relations. Organizations can build lasting connections with suppliers by centralizing procurement procedures, which has various advantages for them. Organizations can give suppliers a more consistent and predictable demand by combining their purchasing processes, which enables suppliers to more effectively manage their production and inventory levels. Additionally, centralization improves contact with suppliers, allowing for their comments and improvement recommendations. This can therefore result in higher customer satisfaction levels, quicker deliveries, and better product quality.
Centralization makes it possible to monitor inventory levels more effectively, lowering the chance of stock-outs and overstocking.
Centralizing procurement activities has the added benefit of improved visibility. Organizations can gain a better understanding of their purchasing activities by unifying their procurement activities. This enables more accurate tracking of procurement spending, the discovery of potential cost-saving opportunities, and assurance of adherence to procurement rules and guidelines. Additionally, centralization makes it possible to monitor inventory levels more effectively, lowering the chance of stock-outs and overstocking. With more visibility, businesses can make more informed decisions that boost operational effectiveness and financial performance.
To minimize the tedious effort, procurement operations might be centralized. Data entry, invoice processing, paperwork processing, and other time-consuming and unpleasant manual operations are all part of the procurement process. Organizations can automate many of these processes by centralizing procurement operations, which lightens the workload of procurement workers. Additionally, automation increases data accuracy, lowers the possibility of errors, and frees up staff time to work on more strategic tasks like contract negotiations and supplier relationship management.
In conclusion, centralizing procurement activities can benefit organizations in a number of ways. It increases productivity, lowers expenses, strengthens supplier relationships, increases visibility, and eliminates menial tasks. Organizations may optimize their purchasing power, simplify their procurement processes, and improve their financial performance by grouping all of their procurement-related activities under one roof. Although centralizing procurement operations has its hurdles, organizations can reap enormous benefits from doing so with the appropriate strategy and tools.