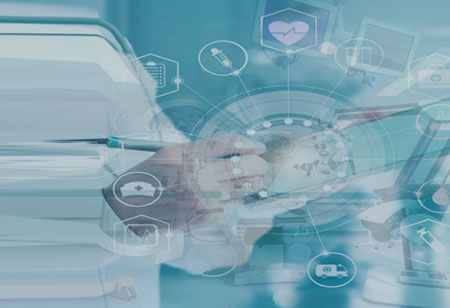 CEOInsights Team, 0
Revolutionary Technologies: Delivering Quality Healthcare through Medical Equipment Technology
The Indian Healthcare industry is on a high growth trajectory having evolved significantly in the last decade. However, healthcare provision remains inequitable and challenges in access to quality, affordable healthcare persist in large parts of the country. The medical devices sector has also grown considerably during this period and plays a critical role at each stage of the healthcare continuum. Although it has been instrumental in improving access and affordability of healthcare services, a number of ecosystem constraints have led to a high dependence on imports for addressing domestic demand. The current demand and supply side dynamics provide a significant opportunity and rationale for manufacturing medical devices in India. The Government of India's 'Make in India' initiative presents a platform for the sector to revisit the operating model, identify key imperatives for growth and explore possibilities for creating a step change in the medical devices sector.
Significance of medical equipment companies in India:
Medical equipment companies are considered a fundamental component of health systems the benefits they can provide continue to increase as they're essential to prevent, diagnose, treat and rehabilitate illnesses and diseases in a safe and effective way. The ultimate goal of a connected medical device companies is to provide
better care for patients, better outcomes and at a lower cost. From the perspective of the medical device company, there are other ancillary benefits, such as having access to centralized data and a competitive advantage through the use of that data the components of medical device are Mechanics, motors, and motion control are the core components of a medical device and must be continuously advanced and evolved for greater efficiency and improved device performance. There are different types of medical equipment health technologies are used to diagnose illness, to monitor treatments, to assist disabled people and to intervene and treat illnesses, both acute and chronic.
If we can reduce the cost and improve the quality of medical technology through advances in nanotechnology, we can more widely address the medical conditions that are prevalent and reduce the level of human suffering.
Revenue:
Between 2020-25, the diagnostic imaging market is likely to expand at a CAGR of 13.5 percentage. Exports of medical devices from India stood at $ 2.90 billion in FY22, and are expected to rise to $ 10 billion by 2025.
CEO Insights
in this issue presents a list of
'Top 10 Leading Medical Equipment Companies in India - 2023'
who have leveraged their extensive industry expertise and experience in offering effective skills to the market. The following list has been prepared after being closely scrutinized by a distinguished panel of judges including CXOs, analysts and our editorial board. We recognize their valuable contribution to the ever expanding and competitive market and their ability to sustain themselves and emerge as top contestants through their reliable knowledge.