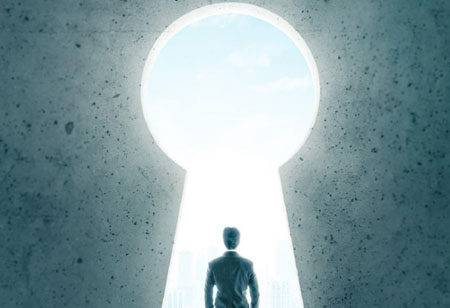 CEOInsights Team, 0
IIT Kanpur:
The Storehouse of Intellectuality & Excellence Education is the magical wand that holds the potential to change the whole world. It infuses the essence of intellectuality, rationality, and free thinking. After introduction of the power capsule called education, people of developing countries started to stand upon their own feet with their spine straight and upright, competing with the developed nation and winning the race of civilization.
Insights of IIT Kanpur:
IIT Kanpur is one of the oldest pioneer institutions of technical study which was founded in 1964 and till then it has been imparting vast pool of scientific and technological knowledge to students. It was established by an act of parliament in 1960 by Government of India. The Institution offers a wide range of subjects related to the fields of science and engineering, humanities and social science, management design and few interdisciplinary courses of science. Nearly, 6500 students are studying in this institute. Students seek to take admission here need to pass the entrance examination of IIT and the Joint Entrance Examination with securing a good rank.
Awards & Achievements:
The university has received the National Award for eGovernance (Silver Award) in 2022 under the Category 'Outstanding research on Citizen Centric Services by Academic/ Research Institution' from
the Department of Administrative Reforms & Public Grievances, Ministry of Personnel, Public Grievances & Pensions, Government of India. Distinguished Statistician Award from Indian Society for Probability and Statistics (ISPS), India in 2022, 'Vigyan Ratna Samman'(Jewel of Science Honor) award from the Council of Science & Technology, Uttar Pradesh (India) in 2018.
Science and Technology is the anchor which has generated this burgeoning civilized world and carrying forward the ship of this nation by free and rational thinking
Key Roles:
The university prepares its students with each and every possible inputs so that they can face the challenges of life in future with broadened arms. From the testimonials of the students who have passed out from this university it is very evident that the quality of education and the etiquettes and mannerisms they learned from their college has worked wonder in shaping their career and the disciplines, and ideology received from their expert faculties made their vision clear like crystal which helped them to face this corporate world with a delightful smile.
CEO Insights
in this issue presents a list of
'IIT Kanpur Alumni Leaders - 2023'
who have leveraged their extensive industry expertise and experience in offering effective skills to the market. The following list has been prepared after being closely scrutinized by a distinguished panel of judges including CXOs, analysts and our editorial board. We recognize their valuable contribution to the ever expanding and competitive market and their ability to sustain themselves and emerge as top contestants through their reliable knowledge.