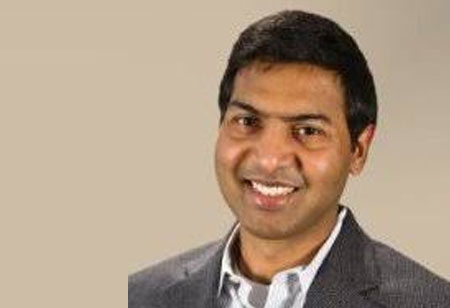 Akbar Sheik, CEO, Arshil, 0
Akbar Sheik, CEO of Arshil is an adept technologist and business modernization strategist who is passionate about the IT industry and believes that success is about getting the best people, nurturing them, and helping them find a way to innovate. Over the course of his 25 years in the industry, Akbar has developed a deep interest in a wide variety of technologies. He finds great pleasure in keeping abreast of emerging trends in order to improve his productivity at work, advance his knowledge of relevant technologies, and, most importantly, support the organization's overall goals and objectives. He holds vast experience in cloud computing technologies, IBM Mainframes, JAVA/ JEE, ERP applications, blockchain, and cryptocurrency. Akbar is an exemplary leader who directs with utmost form of humility. He believes in empowering the next level of leaders by actively collaborating with his team members, and engaging in discussions to support and guide them. Akbar's life's work is dedicated to thoughtfully integrating the perks of modern technology into his own and other people's experiences. He accomplishes this by taking on an innovative mentality and having a solid foundation in both technology and the domain he is working in. Let's hear from him.
How do your education and early professional experience relate to your success as a leader?
As a kid, one of the motivations for me to do well with my studies was my dad who made sure to send me to one of the best schools in the town and later into a college to help me pave a path for my future. As he anticipated, I was able to secure admission in one of the well-known engineering colleges in India. After completing my undergraduate college education, I got the opportunity to work with a reputed organization, Satyam Computer Services as a Junior Developer. During that time, I took the GRE & TOEFL examinations and applied for a Master's degree in universities in America. Since I was working in India, I got an opportunity to come to USA and work as a developer at FedEx. My existing GRE and TOEFL scores helped me secure admission into University of Memphis. I graduated with a Masters Degree in Information Technology from University of Memphis. I have spent more than 20 years of my career working with Fortune 500 companies like FedEx and Hilton Worldwide alongside multiple startups. These experiences have given me a good 360-degree perspective of managing an organization and helped me to build Arshil alongside a team of passionate developers working on unique, low-code platforms that have the capability to change the application development landscape in the IT industry.
How is Arshil a people's organization?
At Arshil, we incorporate three sole ethics into our work: people, technology, and innovation. When we say we are a "people-first" organization, we imply that Arshil is defined by its people. Therefore, when we hire people, we
search for the correct mindset in addition to technical skills. When we identify a person that is capable of learning and has the passion to deliver, we welcome the person with open arms. We value our people and believe that if we have the right people with the right attitude, we can be very successful.
What are some of the most captivating difficulties you have encountered while establishing Arshil?
We had great assistance from one of our customers when we began this organization, which alleviated most of the initial challenges of building a startup. More over, most startups face difficulties building a leadership team, but in our case, that was handled by people who had previously worked with me. They are all strong technical professionals who supported me and willingly came to join me in the organization. There fore, we have to admit that we did not face many difficulties as most startups do. However, the biggest challenge is to attract people and clients and convince them that we are a startup that does not operate like a startup.
We Value Our People And Believe That If We Have The Right People With The Right Attitude, We Can Be Very Successful
How do you define success?
My perception of success differs slightly from other corporations. For me, success does not include making money, completing a project on time, or putting people under the bus in order to meet targets. Success entails creating a network of people who trust me, believe me, and motivate me to work harder. I believe in the approach of servant leadership. As a servant leader I have to provide everything that the people in my organization need to make them successful. There are 50 people at Arshil who are ready to work for me, hence, they deserve the support they need to be successful. Their success ultimately translates into our success.
How are you planning to adopt new technologies to revolutionize the company services to be at par with current industry standards? Also, what keeps you driving?
As someone who is very passionate about technology, I always strive to stay on top of every technological trend in the industry. However, regardless of the number of new technologies that come on board, I feel that organizations are still hesitant to try out all of the new technologies. As a result, we must strike a balance between exploring new technologies and learning new things while also introducing them to our customers. Arshil, for one, is exploring cloud based and low-code application development. Thus, we make sure that our products are accessible to anybody, regardless of their level of technical expertise. In addition, the admiration I receive from my team and peers for my work thrills and encourages me, as well as increases the pressure I place on myself to uphold my reputation.
Akbar Sheik, CEO, Arshil
Akbar is a highly skilled technical leader with an Undergrade Degree in Electronics & Communications Engineering from Andhra University and Masters Degree in Business Administration Majoring Information Systems from the University of Memphis.
Location:
Virginia, US