Rajendra Jain: Renowned For His Unique Expertise In Providing Optimum Solutions For Credit Rating Requirements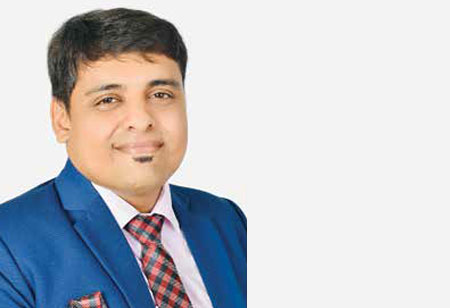 Rajendra Jain, Founder, Value Rating Advisors, 0
Getting favorable credit ratings from Credit Rating Agencies (CRAs) is essential to every business's successful growth trajectory, as upright credit ratings reflects in the strong credit worthiness of people, companies, and governments and enables them to borrow from financial institutions, debt markets or public issues easily. At the corporate level, it is usually in a company's best interest to look for a credit rating agency to rate its debt. A Chartered Accountant by profession, Rajendra Jain decided to explore the nuances of this segment as a new-age entrepreneur with his brainchild Value Rating Advisors a leading organization in the field that provides specific solutions for every client's credit rating requirement. Founded in 2013,Value Ratings has successfully consulted more than 900 companies to get the deserved credit rating of debt instruments like bank loans, structured products like NCD, and Commercial Paper among others. Rajendra Jain's attention to detail and methodologies for evaluating credit ratings help corporates raise capital while helping the investors make informed decisions regarding their investment.
Rajendra Jain engages in a one-on-one interaction with the CEO insights magazine.
Throw some light on your professional background and experience. What inspired you to start this venture in this niche segment of Credit Rating Advisory & what drives you today?
Being a chartered accountant by profession with work experience in the credit domain during my first stint with CARE Ratings, I was excited to evaluate more optimum credit solutions which shall help the corporate and borrowers with their finances and cost budgets. This niche remained unexplored till 2012, and there was a gap in understanding between borrowers and agencies. By representing to agencies I decided to bridge this gap to help the companies in achievement of optimum credit rating while coordinating on their behalf with rating agencies. I am very much thankful to CARE Ratings and my colleagues, as they all played a significant role in bringing out the best in me. I work very passionately and have consulted more than 900 clients to date and the numbers are still growing. Client satisfaction drives us, and we have maximum repeat clients year on year for the advisory services.
How would you define Value Rating advisors as an organization and its position in the market? What is the unique proposition that your organization offers to its clients?
Since its foundation in 2013, Value Rating Advisors has consulted companies to bag a well-deserved credit rating, be it for a bank loan, issuer rating, project finance debts, CP or NCD. Value Rating Advisors also consults regarding real estate star rating, SME rating, and IPO grading. Value Rating Advisors is one of India's leading credit rating advisory organizations with 900 successful companies and counting further, in just nine years of its existence. A proficient and experienced team assists companies with optimal ratings based on merits. The unrivaled solutions delivered help clients improve financial efficiency. While all this happens, Value Rating Advisors ensure that the clientele is left hassle-free regarding the credit ratings and focused on the business.
Value Rating Advisors leads on all fronts, be it credit rating, debt syndication, or infrastructure advisory. Our USP is that we deliver customized solutions to our clients, which help them build more confidence in us. Equipped with a highly qualified team, backed with
professional expertise and attitude, we are a reliable brand with a proven track record and unmatched credibility in turning an expense into an investment. We have an extensive understanding of a wide array of business segments/industry domains with a large and varied spectrum of customer-base with a client satisfaction rate of over 96%.
Coming together is the beginning, keeping together is progress and working together is success
Reflect on some of the significant projects undertaken by Value Rating advisors. Highlight some critical aspects of those projects that made the organization stand out amongst its competitors.
In the Credit Rating advisory business, achieving a deserving & higher grade of ratings for the clients gives satisfaction and builds confidence, and that has been our core value system among the team members. We all thrive on getting a successful rating within a defined timeline and we are better positioned than others. We are the only advisory firm to have provided our services to overseas clients and got ratings for them from international CRAs.
What are the contemporary technologies currently being implemented across the various services offered by Value Rating advisors? What is the future roadmap envisioned for Value Rating advisors?
We have our inhouse designed financial modelling tools based on the prevailing accounting standards and industry specifics criteria. We also have a fair and deeper understanding of analytical ratios generally used by various CRAs, and accordingly, we plan our strategy for the assignment. Further, we keep on updating the skills of our human resources with ever changing micro & macro parameters in the industry. At Value Rating, we believe in self-improvement and strive to develop ourselves better daily.
Value Rating Advisors is in expansion mode for this fiscal year as we plan to diversify into other services gradually, though credit rating advisory shall remain at the center of it all. In the long run, we look forward to private equity investment, and after that, we shall get ourselves listed on bourses.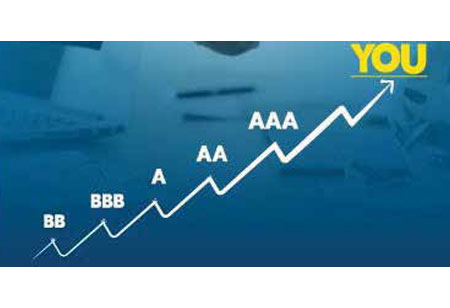 In the light of your substantial experience in the Credit Rating Advisory industry, what advice would you give to budding entrepreneurs?
Dedication and confidence in one's skills coupled with ethical practices shall lead to valuable success in the long run. "Coming together is the beginning, keeping together is progress and working together is success" – This line inspires me a lot, and that's why my entire core team has been helping Value Ratings grow for many years.
Rajendra Jain, Founder, Value Rating Advisors
A Chartered Accountant by profession and founder of Value Rating Advisors with a total industry experience of a decade, Rajendra Jain completed his B.Com from SAM English Medium School. He initiated his corporate career with CARE Ratings in 2011 and started his entrepreneurial journey in 2013 by venturing into the credit rating advisory business.