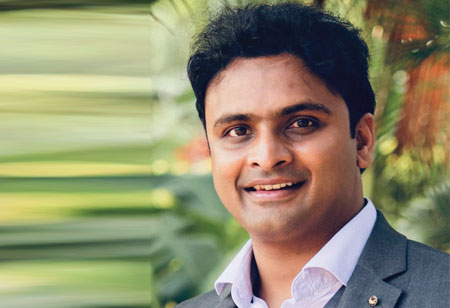 Sandeep Chaitanya, Director - Account Optimization, Meetsocial Group, 0
Czech novelist Milan Kundera once said, "Business has only two functions marketing and innovation". CEO Insights' exclusive team rendezvous an industrious leader who has a demonstrated history of transforming businesses with his exceptional knowledge of digital marketing and passion for innovation. Sandeep Chaitanya is currently serving as Director - Account Optimization with Meetsocial, China & Branch Head. Prior to that, he was with KOHLER formulating the DM Strategy for APAC Region in partnership with Manchester United. He had a humble beginning with Meetsocial in the nascent stage of four employees in 2013. Today, he is at the helm of 1000+ workforce spanned across six nations & supporting global brands meeting their goals with Digital Marketing Strategies. He has an exceptional educational background with a Global MBA from XLRI in India, Tongji in China & Case Western in the US.
He is a Six Sigma Black Belt, Certified Lean Manager, Certified in Project Management by PMA in association with CEPM & Marketing Management from IMT. Sandeep has been successful in completing HSK-3 for exams for Chinese which have helped him to reach higher levels in every business perspective. He has won National Level Cash Award by IIM-K in Marketing Domain, presented research papers on Marketing & Entrepreneurship in International Conf's by Deakin University in Australia, AIT in Thailand, KJ Somaiya, IFIM, IBS, JNTU, NIT in India, and has been the most Value Added employee for two consecutive years in Meetsocial, Hong Kong.
With his extra ordinary understanding of business dynamics, market demand, research analytic strategy, and consumer behavior, Sandeep has been successfully contributing to the growth of Meet social Group from the very beginning. His passion to do something coupled with his thorough knowledge has helped him to create defectfree strategies for his organization and be the game changer in the Chinese market. Let's hear it from him.
How did you start your association with Meet social? What was the inspiration behind joining the digital marketing industry? What drives you today?
After completing engineering, I engaged myself in a global MBA program as I wanted to update myself in terms of management education, and also have global exposure. The program was designed in such a way that one part of it was in China and the rest were in the US and India. Hence I got multiple opportunities to meet the CEOs of the global market and also understand how startups work. I was fortunate enough to be able to interact with various people on a global platform. During those days, I met the CEO of Meet social and joined them as a consultant, and helped myself understand the need for digital marketing. Digital marketing is the future of the industry as it helps focus on targeted audience with a global reach. Hence, to be able to help businesses grow with a digital marketing approach and satisfy them are my driving forces.
How is Meet social one of China's leading outbound digital marketing platforms?
Meet social was started in 2013, and ever since, has been instrumental in providing cross border digital marketing solutions. We are the fastest growing company in China spanning eight nations, 8000+ clients, and 1000+ workforce. We are the resellers of Facebook, Twitter, Snapchat, and various other soft media. Meetsocial Group has subsidiaries in Beijing, Shenzhen, Hainan, and Hong Kong. The annual marketing budget under our management reaches nearly 25 billion yuan. We as a team of Meetsocial have been able to build robust tools using AI which allows us to accumulate years of data. And with an extensive understanding of the client's needs and their objectives, we can design customized solutions and help implement better strategies that enhance service quality.
To succeed as a leader in the digital marketing industry, one needs to stay updated on the latest trends and possess the ability to use that knowledge to build startups and global brands
How would you describe your role in tackling the challenges posed by the pandemic?
The pandemic has been devastating and has cut down on our marketing budgets. But I believe every challenge takes us to an opportunity and gives us a scope to re build ourselves. During the tough times, with a comprehensive understanding of the client's problem and having in mind a long term and as well as the short term vision, we tried to look at the problems in a holistic approach and acquired the best recommended solutions and strategies to improve their brand image and also help them sustain in the market.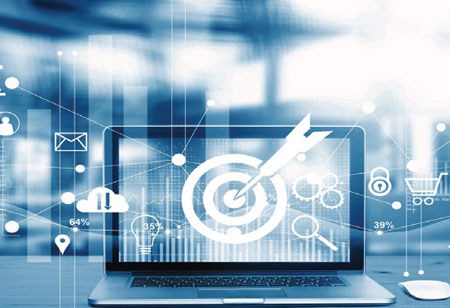 What are the changes in market behavior that you anticipate and what are the opportunities that you foresee as a leader?
Digital marketing will remain a powerful way of marketing in the future. And the technologies like AI will revolutionize every aspect of digital marketing, taking it beyond our imagination. To succeed as a leader in the digital marketing industry, one needs to stay updated on the latest trends and possess the ability to use that knowledge to build startups and global brands.
Sandeep Chaitanya, Director-Account Optimization, Meetsocial Group
Sandeep has an MBA from XLRI Jamshedpur and a management course in Strategic Marketing & Global Business Management from Weather head School of Management & Tongji University. He is currently the Branch Head and Digital Director of Meet social, delivering digital marketing strategies for South-East Asian countries.
Awards & Recognitions:
Received an award for the contribution of 'OPPO India'Facebook Ads & 'OPPO SouthEast Asia' Google Ads Strategy & Execution, Award Recipient for Brand Ranked six in Chinese Global Brands' South East Asia DM Service by Sino Group, China Google AdWords Project Google Online Marketing Challenge (GOMC)-2014