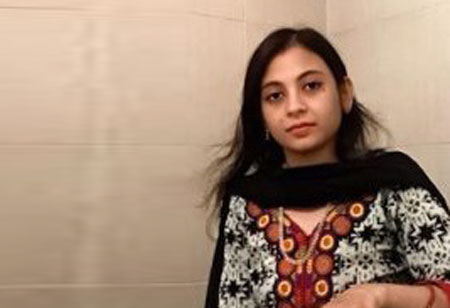 Dr. Arpita Shefali, Founder, HealthyBeing bioPhysioTherapy, 0
Post-COVID-19 pandemic, people became more focused on treating the root cause of illness through the natural process. Dr. Arpita Shefali understood the need of the people in the pre-Covid era and founded HealthyBeing bioPhysioTherapy, to eliminate dependency on Chemicals, Medicines, Steroids, and Surgery in a natural yet scientific way. The company is striving to fulfill the objective of gradually reducing dependency on harmful chemicals/medicines and finally getting rid of those.
Dr. Arpita studied nutrition & dietetics as a hobby that developed her interest in healing health issues. Her USP is carrying out Instant Non-Invasive Diagnosis called bio-Feedback Diagnosis, to identify the root causes behind the disease/disorder to enable patients to get a 360-degree diagnosis and 360-degree treatment. When the pain is replaced with a smile full of joy is the fuel that drives her even today to work hard for the betterment of the patients. With her consistent hard work, she has brought various laurels to her company.
Dr. Arpita engages in an exclusive interaction with Women Entrepreneur Magazine, here's the highlight from the interaction.
How would you define Healthy Being as an organization and its current position in the market?
Healthy Being is not only a clinic that relieves the pain of people, rather its specialization lies in the Reversal of Lifestyle Diseases. Generally, when you visit a clinic of any specialization, it will provide a solution from their perspective. However, in our case, we look at the disease from a holistic viewpoint and not as a problem in isolation. We work on reactivating the system so that the entire body recovers from the disease in the long run. For example, when we deal with a BP patient, we work on the removal of the blockages and opening collateral arteries in a natural way so that the root cause is cured along with strengthening the impacted organs at the cellular level.
So, we are an organization, which reverses lifestyle diseases by respecting and scientifically nurturing traditional & natural concepts, because tradition when complemented with technology brings wonders. We provide tremendous benefits to patients suffering from so called 'non-curable' diseases like Auto Immune Syndrome, Infertility, Tinnitus, Hearing/eye sight loss, PCOD/PCOS, Infertility, Paralysis, Low Immunity, Old Age Problems, Avoiding Surgery, Managing PostSurgery Complication and even recovering from Coma.
Could you give a brief description of the therapies you offer in your therapy Centre?
The therapies are based on Physical Therapy, but unlike conventional Physiotherapy, we are not limited to bone nerve muscle only. This is performed by applying Advanced Scientific Devices and uniquely combining
procedures such as Acupressure(Pressure less), Acupuncture (Needle less), Magnet, Massage, Scrapping, Cupping, Laser, Music Therapy, Neuro Therapy, Quantum Energy, Auricology, Adv Brain Stimulation, Diet and Nutrition. This Compliments the mainstream treatment to taper & eliminate dependence on Steroids, Insulin, and other drugs having negative side effects.
Healthy Being Is Not Only A Clinic That Relieves The Pain Of People, Rather Its Specialization Lies In The Reversal Of Lifestyle Diseases
The therapies work on balancing Five Element Chakras, Meridians, Aura, bioelectricity, Body Chemicals (Acid-Alkaline, Hormones)and Vaata Pitta Kapha scientifically. 21st-century health problems need 21st-century solutions, and the solution is to modernize traditional systems with technology. Thus, combining the best of both western & alternative medicines such as Ayurveda, Acupressure, Acupuncture, Homoeopathy, Yoga, and more.
What are the latest challenges hindering people from making the right lifestyle choices? Also, what are the solutions for helping people make the right choices?
Currently, people are overwhelmed by the variety of solutions available online. The questions one should ask before making a choice are like, is the solution pro nature or against nature, if yes how close is it to the law of the Universe? One must look for a solution that gives faster results, at the same time must understand that certain cases need time, so be patient.
Must research thoroughly on the internet to be aware of how the solution works but must be watchful of the I.D.I.O.T. Syndrome so that inadequate info derived from the Internet doesn't obstruct the right treatment. Mostly, people who share their viewpoints, need to evaluate the counter views before prudently selecting one.
Could you reflect on some of the toughest challenges you have encountered in your journey so far? How did you overcome them and what did you learn from them?
We get patients in traumatic conditions due to prolonged pain where it's difficult to remain in his/ her true self and often that reflects in their behaviour. Their prior experience of things that didn't work makes them suspicious about the current treatment and like the placebo effect, this 'nocebo' effect also plays a great role in hindering the healing process. For instance, people say pain is X percent remaining, but we train them to focus on improvement, and say Y percent Improvement is there in order to shift the focus from 'pain' to 'relief'. You must have heard 'Where Focus goes Energy flows', so let the energy flow towards improvement. We ask them, "where you focus, gets zoomed in" what do you want to zoom in 'pain' or 'relief'?
Considering your strong experience within the industry, what advice would you give to the upcoming industry leaders?
Always look from the customers' perspective both while understanding the problem statement and while evaluating the solution. The customer must generate much more value than the price paid. Then Honesty & Integrity coupled with your passion will drive your way in the light of your mentor's guidance.