Harish Chand Gupta: Leveraging Two Decades Of Experience To Drive Innovation And Growth At NTF Group Holding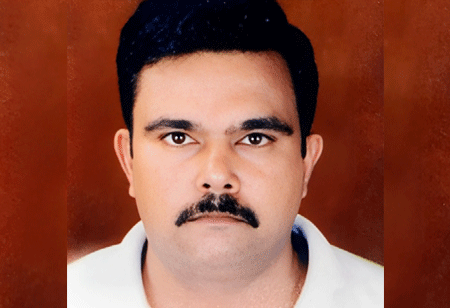 The global automotive OEM market is forecasted to grow from $ 36.0 billion in 2023 to $ 50.5 billion by 2032, at a CAGR of 4.3Percentage, due to the increasing demand for passenger and commercial vehicles. This market offers growth opportunities through technological advancements such as diesel engine filters, batteries, and innovative automotive components. Service providers offer regular maintenance components such as lubrication, battery repairs, washing, and tire replacement. With over 30 years of experience and a workforce of over 1000 people, NTF Group Holding, an established OEM supplier to the automotive industry.
The company is committed to creating value and caring for its people, supply chain, clients, and environment, resulting in over 50 awards and recognitions. NTF Group works with key clients such as Volkswagen, Maruti Suzuki, Mahindra, Honda, Toyota Racing Development, Toyota, Renault, Hispacold, Hindustan Motors, GE, and Bharat Electronics, leveraging their industry experience and technical partnerships to consistently deliver enhanced value to their customers by maintaining the highest quality in products, processes, and systems. Harish Chand Gupta, General Manager – Finance & Accounts, NTF Group Holding shares more about the company's innovative culture and global collaboration with technology partners to offer cost-effective solutions that add value for customers. Let's hear more from him.
Please give a brief account of your professional background and experiences. What is the motivation that fuels your daily routines?
I have amassed about 25 years of professional experience, having obtained a postgraduate Commerce degree and an MBA from the Management Development Institute. I also possess a law degree and have been active in this field since 1989. My career has exposed me to various aspects of accounting, finance, and accounting standards, and I specialize in areas like cost accounting and valuation. I am driven by the goal of embracing new technologies and work methodologies to reduce transaction time, as I recognize that accounting and finance are continually evolving. At present, I am focusing on automation to keep up with industry trends.
You possess over twenty-five years of experience. How has been your path to success and what is your success mantra?
Dedicating daily hours to reading is crucial to my success, as I possess more than 25 years of experience in my field. I stay updated with the latest laws and changes happening in Parliament that could affect personal and business levels. Additionally, I collaborate with several institutes, including MDA and FMS, and engage in discussions with professors to keep myself updated with the latest trends and advancements in my field. Moreover, I have already published two articles, one in an international journal and another in an engineering journal.
How would you define NTF Group Holding as an organization and its current position in the market?
NTF Group is a company that focuses on manufacturing plastic and composite materials for the automotive industry. We are currently expanding our operations to include commercial and electric vehicles. In the Indian market, we are the second-largest provider of automotive interior and exterior parts. Our goal is to create synergy between metal and plastic parts, and we are actively involved in research and development for electric vehicles.
"My Leadership Approach Is Similar To My Father's - Do It Yourself. I Am Not A Big Believer In Consultants, So I Encourage My Team To Find Solutions To Problems On Their Own"
Tell us about your leadership approach. What are the guidelines or methodologies you follow to lead your team?
My leadership approach is similar to my father's - do it yourself. I am not a big believer in consultants, so I encourage my team to find solutions to problems on their own. This approach helps them gain experience and learn from the process. However, I am always available to provide assistance and support whenever needed.
What is the future destination you are heading towards?
For the next five years, I intend to convey that I am committed to this group. After that, I plan to retire.
In light of your strong experience within the industry, what advice would you give budding industry leaders?
I would advise people to focus on reducing transaction time and staying up-to-date with the latest changes and new methods in their field. Based on my personal experience, I have noticed that around 50Percentage of the industry in India still relies on outdated methods from 25 or even 30 years ago. This is a major problem that needs to be addressed. In my opinion, the lack of self-improvement in the workforce is the primary reason for this issue, especially in the manufacturing industry where I have spent most of my career. However, the situation may be different in the services industry.
Harish Chand Gupta, General Manager – Finance & Accounts, NTF Group Holding
Harish Chand Gupta is a highly experienced finance leader and the General Manager of Finance & Accounts at NTF Group Holding. With a career spanning over 20 years, he has successfully turned around businesses across various industries and is recognized for his positive attitude and business integrity. Gupta has held senior positions in companies such as M and M Machine Crafts, Sunrise Automotive, and Lumax Industries as Director, Finance Controller, and Senior Manager.