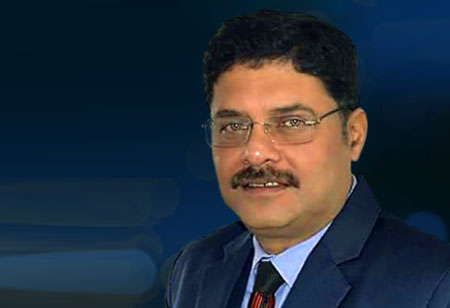 Dr. Sudipta Banerjee, Managing Director, Allign Consultancy Services, 0
A professional orientation program is an essential component of a student's education. It helps students identify their strengths, interests, and values and understand how they align with the various industries they may enter after graduation. This guidance is vital in helping students make informed decisions about their future careers and pursue opportunities that align with their passions and goals. Understanding the need for a professional orientation program that assists students and professionals in identifying their place in the industry and fosters a creative and entrepreneurial outlook, Dr. Sudipta Banerjee established Allign Consultancy Services.
Allign Consultancy Services is a game changing initiative in the world of consultancy services, born out of three years of extensive research by a group of professionals dedicated to developing talent in adverse situations under the expert guidance of Sudipta Banerjee. It is the first of its kind in India, offering comprehensive consultancy services to both corporate and non-corporate segments simultaneously and comprehensively. Also, Allign Consultancy Services provides corporate consulting services to GESCO HEALTHCARE, a reputable medical device company with a history of 60 years.
Below is an excerpt of Dr.Sudipta Banerjee's exclusive interaction with CEO Insights magazine.
What factors influenced you to establish Allign Consultancy Services? Also, describe its brand persona and what it represents
As someone who has worked with multiple organizations and institutions, I have come to realize that a gap between employers and employees can hinder sustainable growth. This gap is often due to a difference in mindset between the organization's leaders and its workforce. To combat this issue, I believe that offering proper scientific guidance can promote clarity and alignment between employers and employees, leading to sustainable growth. Thus, my team and I have developed programs that help organizations and their employees overcome changes and foster a sense of unity, ultimately resulting in sustainable growth. We have also noticed that the formal education system and recruitment processes can contribute to job dissatisfaction. To counter this, we have developed a professional orientation program that guides university students toward understanding where they fit in the industry and helps them cultivate an innovative and entrepreneurial mindset.
Give a brief account of your flagship offerings. What industries do you specialize in and what are your areas of expertise?
With over three decades of experience in the healthcare industry, our consultancy firm offers a range of services that aim to enhance the efficiency and efficacy of healthcare organizations. Our expertise is primarily focused on man management, organization structure, operations, marketing, and project management. We also provide courses to students to help them develop their competencies for a successful transition into the professional world. Our courses are designed to equip students with the necessary skills and knowledge to excel in their future careers. Additionally, we offer selected students internship opportunities to gain hands-on experience in a real-world setting.
At our consultancy firm, we strive to deliver top-notch services and resources to our clients and students. Our team offers innovative solutions that help healthcare organizations optimize their operations and achieve sustainable growth.
What elements does your team take into consideration while developing problem-solving approaches for the client?
Allign Consultancy Services provides customized solutions for both corporate clients and students. We believe that employee satisfaction is a vital component of smooth operations, and we work with our corporate clients to identify areas where we can help them achieve growth and optimize their operations.
Our Goal Is To Increase The Happiness Index Of Employees & Entrepreneurs By Creating An Environment Where Employees Feel Valued & Appreciated
For our student clients, we take a personalized approach, starting with a psychoanalysis of each participant to assess their passions and academic progress. At Allign Consultancy Services, our curriculum focuses on equipping students with essential skills and knowledge, such as self-management, corporate etiquette, gap analysis, and emotional intelligence.
Furthermore, Allign Consultancy Services is specialized in developing successful strategies for both corporates and individuals, providing tailored solutions that align with our client's specific needs. We strive to deliver top-notch services and resources that drive growth and promote efficiency, enabling our clients to succeed in their respective industries.
What is the future destination envisioned for Allign Consultancy Services?
Our organization is passionate about creating a positive corporate environment that prioritizes employee happiness, productivity, and long term success. We understand the impact that happy and engaged employees can have on a company's growth and bottom line. To achieve this, Allign Consultancy Services implement various initiatives that promote well being, engagement, and fulfillment among our personnel.
Beyond our corporate initiatives, we are also deeply committed to improving education in India. We have set an ambitious goal to educate 1 billion students by 2028 through innovative online and offline educational programs. We believe that education is the key to driving social and economic progress and empowering individuals and communities to achieve their full potential. To that end, our vision is to increase the happiness index of India, creating a brighter future for all.
Dr. Sudipta Banerjee, Managing Director, Allign Consultancy Services
Dr. Sudipta Banerjee has, Doctorate in Management studies, MBA in marketing, and PGDBA completed Strategic Management from IIM Kashipur. He is a Kaizen practitioner and a Six Sigma Black Belt Certified in Company Law and Business Analytics. Dr. Sudipta is the Author of the book ZERO HOUR. He is an Advisor and Mentor in several universities and the Federation for Innovation and Entrepreneurship under IIM Kashipur and different Incubation centers. He is a recipient of the Bhartiya Udyog Ratna award as the Best industrial leader in 2021. He has worked in the Indian healthcare sector for the last three decades, and Dr. Sudipta has been in the marketing teams of several renowned firms.