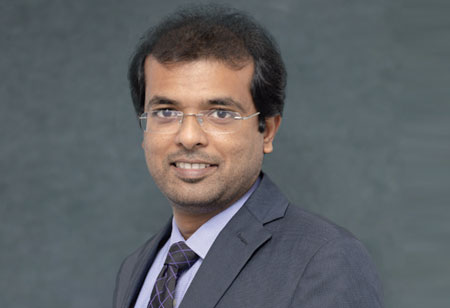 Sunjeet Sudhir, Co-Founder & Director, Wealth Works Capital, 0
India is regarded as one of the worlds most promising economies, backed by a diverse array of business and industrial sectors, but wealth management is one such industry that is critical across the board. Attributed to evolving business trends and rising demographic trends drawn by rapid urbanization and industrialization of businesses, wealth management expects a greater growth horizon.
Sunjeet Sudhir, who holds an MBA in Finance from NYIT in New York, is a wealth management industry veteran with 15 years of experience. He brings a great understanding of the industry and a balanced perspective to the table as a professional who has spent significant time working in the International and Indian markets.
In an exclusive interaction with CEO Insights, Sunjeet Sudhir enlightens us more about his professional journey and the unique traits of Wealth Works Capital.
Give a brief account of your educational background and professional journey
I did my Engineering in Electronics & Communication and pursued my MBA in finance from NYIT, New York. I chose the city of New York because it is the financial capital of the world. I started my professional journey in the financial services industry in the year 2008. However, almost ten years earlier, around 1998 during my high school days, I started investing in mutual funds and stocks. My maternal grandfather gave us all seven grandchildren Rs.1 lakh seed capital each, which I decided to invest in the stock market when I was around 17 years old.
I worked in New York for seven years for a boutique wealth management firm. When I decided to return to India,I sought advice from my Mentor, Vimalathithan, a seasoned professional who has been in this industry for more than 20 years. He offered me with two options, either to place me in a very good position in an MNC bank or to join him at an Indian company called Anand Rathi Wealth Management which had a very small presence in Chennai in a more entrepreneurial setting. I decided to join Vimal as I was very comfortable with him as my boss and believed in the approach he was taking with his clients and the philosophy of the company at that time.My career has always been more entrepreneurial, where you find your clients and conduct your own analysis, rather than being spoonfed as in larger organizations.
What are the factors that prompted you to establish Wealth Works Capital?
After seven years of tenure at Anand Rathi Wealth Management in early 2021, Vimal and I along with another colleague Suramanjari decided to start our own firm. We wanted to create a mark for ourselves because we identified there's a gap in the industry that can be
addressed. We wanted to start this company with a philosophy of having an unbiased approach toward our customers. We've noticed that several large institutions always tend to have a bias because they want to sell their own proprietary products, irrespective of whether the product fits the client's requirement or not, as they make higher revenues for the company.
The First And Foremost Job That I Don't Want To Compromise On Is Being The Wealth Manager To My Customers
Further, many of the companies out there don't follow a holistic approach; they follow a more product driven approach. One of the reasons we decided to come out and start something on our own is that our previous employers started moving in that direction of pushing proprietary products. As the organization grows in size, they want to cut costs, hire people with less experience, and have a standard portfolio that can be used by all of its customers. But, because we deal with High NetWorth Clients they expect a highly customized solution that cannot be delivered in this standardized manner.
How is Wealth Works Capital positioned in the industry?
We are relatively a new entrant in the market, but we have received quite a good recognition in a short span of time. We currently manage a few hundred crores AUM and can do everything a large company can do for their clients. The most daunting challenge in our industry is always gaining customer trust, but we've been able to overcome that barrier because though our company is relatively new, most of our client relationships date back more than a decade. Our philosophy is very simple we try to keep things as transparent as possible. Today customers are becoming more aware and educated about different investments, which is great for a wealth manager who wants to do the right thing for the customers. It is a catalyst for alignment to eventuate.
What roles and responsibilities do you shoulder at Wealth Works Capital?
The first and foremost job that I don't want to compromise on, is being the wealth manager to my customers. Our company is co-founded by three financial professionals, Vimalathithan N, Suramanjari Elangovan, and me. In addition to handling my own book of clients, I also take care of the product side and oversee operations and sales.
What future destination are you heading towards?
Our plans for the next year include expanding our presence in multiple cities. To begin, we've identified six cities in India, primarily in the south. We believe that there are many untapped opportunities in India today and that we must be diligent in exploring them. We want to grow organically and expand our product offerings. We're also working towards building our Assets Under Management (AUM) to 1000 crores.
Sunjeet Sudhir, Co-Founder & Director, Wealth Works Capital
A wealth management industry veteran with 15 years of experience working in the International and Indian markets. Sunjeet's intrigue with investments began long before he became a finance professional. This first-hand investing experience of over 20 years has enabled him to connect with clients as an investor and as a financial professional.