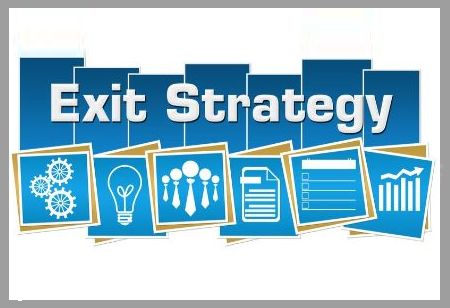 We all know how challenging and risk-filled it is to build a startup. From burning midnight oils, to sometimes even selling their dream homes to start their own venture, startup journey has never been a cakewalk. However, there are different reasons to start a company. While some wear entrepreneurial hat to give life to their dream projects, make it large and taking it international, some create an enterprise with the vision to just sell it. Whatever be it, investor is an integral part of both the formulas. They not just bring money but their experience, and network to help startups grow.
However, investors don't look at exit in the first few years of a startup, but they become anxious if there is no liquidation event in sight after five years. But when it's time to 'exit', the options put them and startups in whirlpool – whether to go IPO or move with M&A. However, a survey by InnoVen Capital shows that 47 percent of the founders surveyed said that an IPO looks like a realistic exit scenario for them, which is up from 43 percent last year and 39 percent in 2019. However, respondents from the logistics sector were most bullish towards going for an IPO in India. Almost 83 percent of the respondents said they prefer the IPO route.
Ashish Sharma, CEO of InnoVen Capital India said, "The financial architecture of a lot of startups improved in the initial shock period brought about by COVID-19 and around 15-20 companies are on credible path to go public in the next two years". He added that how this pans out will depend on public markets trends going forward and the Indian markets' readiness for high-growth, low-profit companies.
But the decision isn't that easy. Why? Because acquisitions tend to generate more revenue than IPOs as you are usually selling your business for a multiple of its revenue. But the IPOs are valued more conservatively. However, just like a coin has two sides, so does this. There are substantial examples that prove that IPO worked wonders for them. Two of them are Alibaba and Facebook. When it comes to India, 2020 saw blockbuster IPOs including Route Mobile, Happiest Minds, Burger King and others. This year, startups like Zomato, Delhivery, Policybazaar, Feshworks, Flipkart, Nykaa and others are reportedly eyeing IPO. Two other companies that are gearing up for possible IPO debut are Byju's and Pepperfry.
The appetite for investments in the IPO is growing considerably, and no one can questions the ability of the Indian public market to absorb large issues. Startups can keep raising capital in the private market and provide exits to investors. The other benefit that listing provides is credibility as the process involves detailed scrutiny of each and every aspect of the business. We can say that listing is the true test and validation of the business model. This is also an endorsement of an organization's abilities, management team and its acceptability amongst the public & investors.
Now when so many unicorns are going IPO, there must be something good about it. While IPO was viewed as an option for traditional scaled-up businesses, it should be considered as an option for tech startups too. It's time for the industry to realize that this is one source of fundraising that companies are missing out on and hence there is a considerable need for the change of mindset. Though it's happening, but at a slow pace.