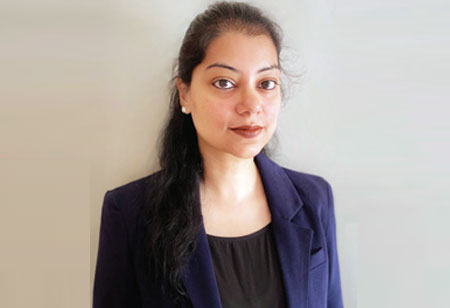 Tulika Srivastava, Head - L&D, Altisource, 0
With over 18 experience in the L&D vertical, Tulika believes in and drives transformational HR through definite strategies and qualitative analysis on performance.
I have spent approximately two decades in the corporate world and have passionately supported businesses through Learning & Development. An imperative cog in the corporate wheel L&D as a function has helped me learn and evolve to be a subject matter expert as well as a Leader. While there are learning opportunities that strike us every day. Thus, I personally believe the scope of learning and evolving during the pandemic has been paramount. Every department in every organization has coped with the challenge of remote work and sustained functional criticality. Here are ways that can help you and your L&D department(specifically) to not just cope, but also to shine.
1.Promote Learning as a Culture:
In times where disengagement can creep in due to lack of a physical premise of work, making your employee feel engaged and belonged should be a grave need. Building a culture where learning is a way of life helps an employee feel inclusive and invested to the organization. Learning can help nurture employees, feel engaged and in the long run, encourage talent retention. This applies to every organization, at every
2.Amalgamation with Technology:
Gone are the days where a facilitator was an imperative to training/learning. In today's times, human intervention can be minimized,
and learning can be enhanced through effective LMS portals(Learning Management System).
Investing in an effective LMS platform is the need of an hour, as this provides employees the flexibility they need with their core deliverables, without impacting the provision of a learning opportunity. In my personal experience, we have maximized our potential & capability to train, track, and deliver with the help of digitization for coverage & conversion.
Like Spine To A Body, A Support Function Is To An Organization
3.Gamified Learning:
Gamification is an unmissable part of learning today. I reckon how, with one of the businesses I supported in the past, gamifying new hire training content has not only saved us the number of days we invested in training but also increased new hire engagement, improved conversion, and yielded a saving of a few thousand dollars with every batch. Gamification enhances productivity and knowledge retention. But any dollar saving for the organization is a cherry on the cake!
4.Build Data Intelligence:
Learning as a function needs to evolve in data analysis and management. Understanding your data is the key to identify scope and areas of improvement that will help L&D evolve as a function and sustain stake holder trust and confidence. All leaders should invest in upskilling their L&D management on the art of data creation, consolidation, analysis and circulation to the relevant stake holders. Quantified performance will always lead to scope identification, continuous improvement, and enhanced credibility.
Hence forth, I would like to reiterate that there is a beginning, but no end to learning. And especially for Leaders learning and leadership go hand in hand. Let's cultivate the habit of learning & progress in the process of self and corporate evolution!