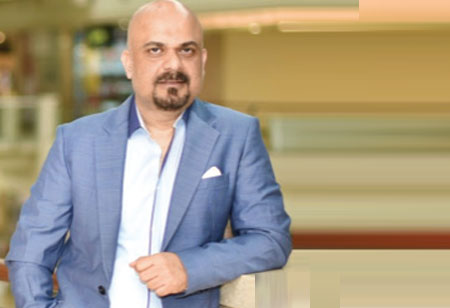 Surender Pal, CEO- Retail & Commercial, Mantri Developers, 0
With more than two decades of experience in Hospitality and Real Estate sector, Surender is a hands-on professional expertise across Retail Leasing and Mall management with solid relationship with all major IPCs and major retail brands.
Please state the importance of Retail & Commercial business amidst the growth of new residential development at remote places.
The pandemic brought forth several significant changes including allowing opportunities to work remotely to flourish, thus guiding new families' preference for residential projects in tier II or III cities and remote locations. The reasons for this include the inevitable challenges that arise by living in metropolitans, such as pollution levels and high cost of living. Therefore, opting for remote locations with serene surroundings appears to be the optimal choice as the world witnesses a boom in remote workspaces. It is natural to assume a negative consequence for retail and commercial businesses.
Firstly, this is a sector already struggling to recover from several waves of lockdowns. Secondly, a move away from retail and commercial establishments, usually located within a city's limits, could present itself as another challenge for the industry. However, the shift to remote locations appears to be for mixed-used developments, which combines residential spaces with commercial stores. Furthermore, the pandemic resulted in digitization and the rise of e-Commerce, transforming the purpose of brick-and-mortar stores to that of locations prioritizing customer engagement over simply shopping. In addition to this, the improvement in connectivity brought forth by improved public transport for existing projects negates the consequences of people moving to remote locations. For instance, Mantri connected Metro station, making it accessible to all, whether near or far.
What are the latest strategies adopted for retail and commercial business success?
As challenging as the pandemic has been, connecting with the team and understanding what the customer needs has helped in developing actionable insights and strategy to advance retail and commercial business success. The first step has been to increase social media presence. This has been done particularly to reach a wider group of people, specifically the youth, and allow for an opportunity for people to interact directly with us to allow us to incorporate their valuable feedback for an improved customer experience.
The second step has been to diversify the mall with various activities for every type of customer. For instance, increasing the number of restaurants, cafes, stalls offering a wide range of cuisines, and incorporating exciting entertainment concepts such as VR, has allowed Mantri Square to emerge as a top destination for a day well spent. Finally, specific game plans were developed to revamp a shopper's experience. These plans include coordinating a 365-day event campaign which offers exciting new deals and promotions to shoppers, a regular change in brand mix-up to match the ever-changing trends and customer preferences to create a balanced yet dynamic palette of options to choose from and encouraging collaborations between brands as promotional events to introduce new brands and products, has been tremendous is accelerating customer experience.
How can retail and commercial improve products/services with integration of technology such as artificial intelligence and machine learning?
Integration of technology and modern analytical tools, such as Artificial Intelligence (AI) and machine learning, are key in deriving insights from large amounts of data sourced from different channels to informing better strategies for improving customer experience.
Implementation of predictive analytics using a customer's previous purchase history in a store can allow for the store assistant to increase customer experience by recommending and guiding the customer to products they have demonstrated an interest towards.
Additionally, utilizing this analytical tool in understanding footfall in a mall can guide organization of promotional events, especially for eateries. Likewise, performing customer segmentation and generating specific email marketing using machine learning can prove to be quite beneficial. As for technology and artificial intelligence, including self-checkouts and contactless payments with easy access to their customer account can not only ease the process of transaction but also inform the customer of interesting yet specific offers or products/services that might be of interest to them, translating into increased customer retention.
Performing Customer Segmentation And Generating Specific Email Marketing Using Machine Learning Can Prove To Be Quite Beneficial
What are the major developments taking place in the recent years of retail and commercial?
Recent years, specifically during the pandemic, the industry has witnessed several disruptions and corresponding developments. For instance, the transformation of physical brick-and-mortar stores to locations that enhance customer engagement via immersive experience in addition to transactional places. To elaborate on this, significant changes to shopping behaviour such as exploring all options available online to compare prices and opt for the best, has made the modern customer more aware of their choices and opt for e-Commerce.
However, this does not render a physical store unnecessary but even more important. Since online shopping can be quite mechanical, physical stores can act a place where a customer gets to experience the latest products/services offered to allow the customer to make a more informed choice, which is made more personal by interacting with store assistants. In addition to this, having an anchor store with various brands under the single roof, and the utilization of technology such as easy self-checkouts and access to previous purchase history, eases the shopping experience for the customer in a very busy world. Therefore, the integration of technology and greater accessibility to a diverse brand-mix and anchor stores, improves customer experience.
Please mention the future of retail and commercial business.
While the organized retail sector in India remains in its nascent stage with around 10 percent of the total GDP, it is all set to experience tremendous growth over the next couple of years, expansion by international brands in India, increased confidence for new launches by real estate developers possibly brining in more FDI, and a rise of companies with large capabilities such as brands that have an international presence. Furthermore, the technology revolution has transformed an Indian shopper to that with higher demand for trendy products observed across the globe, driving retail success. More specifically, the retail and commercial business is all set to see increased digitization of their services, with companies without an online presence having all the cards stacked against them.
The reliance on and convenience of online retail and e-Commerce has permanently altered shopping habits and customer behavior. However, by transforming the physical store into an immersive experience the digital Indian can explore trends and try-out products before making a purchase online, making the shopping experience more satisfying. Creating an engaging and immersive experience in a retail store will attract customers since e-Commerce and online shopping has brought in-person shopping at an all-time low. For malls, combining a good location along with immersive stores that cater to every customer's needs, anything from convenience stores to luxury shopping to trendy and popular stores will thrive. Future retail outlets will operate simultaneously as transactional, immersive and customer engagement stores.