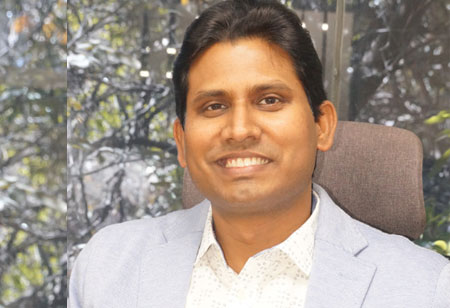 Ashwini Kumar, Chief People Officer, IIFL Samasta Finance, 0
Human Resource Leader, Data Science Practitioner & Quality Evangelist, Ashwini has over 15 years of diversified experience in areas such as Financial Services/Insurance, Power & Energy, Infrastructure, and Mining.
In the present competitive landscape and ever-changing external factors, businesses are more susceptible to disruption. In an ongoing great resignation era, attracting, retaining, and engaging human capital is a top challenge for every company. No doubt, people play a vital role in driving an organization's success. And therefore, a strategic amalgamation between business and people strategy brings great success to the organization and provides a competitive advantage in the long run. Such alignment ensures business continuity and successful maneuvering during tough times.
CHROs can play a pivotal role in understanding business nuances and proactively diagnosing the people problems which impact business & organization performance at large. They should come up with prescriptive actions backed by data insights and facts. Most of the studies show that CEOs undermine the HR function rather than redefining and enriching the CHROs role. To make a shift in the mindset of the CEO, CHRO needs to play a role of a strategic business partner by having strong business acumen and by ensuring alignment of business and people strategy.
CEOs should also mandate and assess CHROs for driving business value, enhancing employer value proposition, and unleashing full human potential and alternatively contribute to revenues by implementing and continuously improving various people processes. In my opinion, future CHROs must focus on these two facets. The facets are Consulting & Advisory role to the management that is backed by data analytics and insights. It also value adds as a technology partner to enhance employee experience and improve responsiveness and agility in the culture.
CHROs continuously need to bring actionable insights by diagnosing people problems in various business scenarios and be an advisor to the board. For an instance, understanding drivers of business productivity and its correlation with various people parameters can improve business decisions and bring win-win for management team. Another instance can be an analysis of a section of employees who are high performing or more productive, about their source mix, age group, tenure, and threshold competency levels and more can help in better decision making in hiring and retaining competent staff.
CHROS Can Play A Pivotal Role In Understanding Business Nuances & Proactively Diagnosing The People Problems Which Impact Business & Organization Performance At Large
Probability modelling on attrition data can trigger early warning signals for disengaged employees and HR can take proactive measures with more personalized approach to retain talent. HR and L& D functions have gold mine of data and when it gets married with business data (lead or lag indicators per se), it can give more sense and insights to make policy changes and help in better decision making.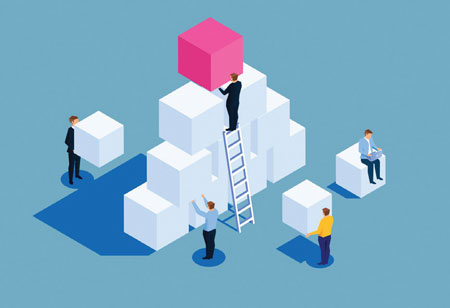 Another facet as a Technology Partner to organization can be more transformative. Managing employee life cycle and enhancing employee experience is a continuous process and automation linked with design thinking approach can bring more delight to employees. For an instance, automation in designing and mapping total rewards with career journey can be more engaging for an employee and employee can visualize a long & rewarding career ahead. Its time to change the perspective.