Dhiren Savla, CIO, VFS Global, 0
Dhiren is an Applied Technologist who is an Industry thought leader and speaker in many industry forums in India & abroad.
Please state the role of a group CIO in multi industry business. How does a group CIO keep balance in a plethora of businesses?
I have always looked at technology as a catalyst of change and a driver of business vision. With the accelerated adoption of digital technology amidst the pandemic, this school of thought has found wider acceptance among business leaders. I must, however, add that the transformation of the CIOs role began much earlier. Two decades ago, conversations about IT revolved around speed and reliability (which continues to remain important). Still, continued advancements and integration of cloud technology, mobile devices, social media and business analytics have significantly reshaped discussions and strategies. In organisations with diversified interests or large conglomerates managing multi-industry businesses, the elevated role of CIOs is even more critical. At the core, it initiates a change in mindset enabling businesses to adapt and cross-leverage solutions achieving better efficiencies and cost benefits.
What are the important steps of a business in innovation growth?
Innovation and agility are no more optional for businesses that wish to be relevant. Businesses, large or small, have realised this need amid rapidly changing market dynamics and customer expectations, especially post the pandemic. At VFS Global, we have consistently leveraged technology to develop innovative services and solutions for the client government we serve and visa customers. For instance, we witnessed how changing customer expectations fuelled the emergence and acceptance of contactless and Do it Yourself (DIY) technologies. This prompted us to roll out innovative and personalised services such as the following:
a)Visa at Your doorstep: Technologyled optional service enables collecting a visa customer's application and biometric from their location of choice.
b)Digital Application Submission(DAS): Through DAS, customers can submit their applications with our assistance on video chat. Customers upload their documents for pre-submission review by our professionally trained employees.
c)Digital Document Check: Enabling customers to verify their visa documents before visiting a visa application centre significantly reduces physical interaction time.
d)E-Visa Solutions: Plug and play and highly secured e-Visa solutions can be integrated into governments' existing or new visa processes.
For client governments, the transformational advantages we offered were the ability to ramp up visa application processing volume multifold without any additional office space or additional staff costs. We introduced innovative and advanced solutions such as LIDPro (Location Independent Document Processing), which enables
remote processing and assessment of visa applications by client governments, and mobile biometric solutions, which offer temporary visa application submission points in smaller cities where there is no full-time Visa Application Centre.
Learnings From The Pandemic Also Prompted Us To Rethink And Augment The Capabilities Of An Hr Chatbot In The Wake Of A New Hybrid Work Model That Emerged In The New Normal
What are the major business integrations you have comeup through?
We have successfully managed key business integration projects that enhanced the experience for visa applicants and fortified our IT infrastructure. A case in point is the evolution of our digital portfolio that has grown continuously to more than 1000 operational entities with different languages, currencies, data protection policies, and procedures. Similarly, VFS Global launched the first ever AIpowered visa services chatbot that handles up to 10,000 visa application related queries such as visa categories, rules and regulations, contact information, payment procedures, and optional services per second 24/7. Learnings from the pandemic also prompted us to rethink and augment the capabilities of an HR Chatbot in the wake of a new hybrid work model that emerged in the new normal.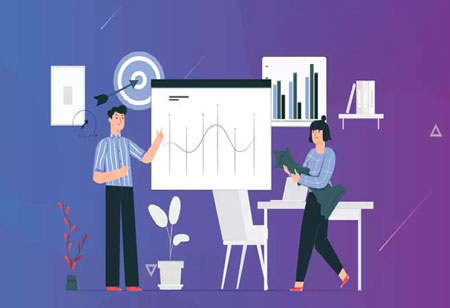 Next in line were our advances in leveraging next-generation cloud environments. In 2021, VFS Global won the Future of Digital Infrastructure Award at the IDC of Future of Enterprises Awards in India, courtesy one of our path breaking projects that scale the limitation of managing workloads on a private cloud or traditional datacentre infrastructure. Over the years, we have built global ecosystems comprising applicants, client governments, banks, courier agencies, contact centres and third party service providers with strong and sustainable integration.
What are the best IT & Business strategies?
Business and IT strategies cannot be very different from each other. Our strategy continues to focus on future proofing and being future ready. It is essential to anticipate change in time and prepare for the same. As a market leader, we should play the role of a catalyst for the change which would benefit our client governments and applicants.
What is the future of applied technology?
Applied technology will have a significant impact on our lives and businesses. Data science, Blockchain & Internet of Things(IoT) can play critical roles in developing the future of travel. This will also address areas like preferences, security, cross-selling and health, to name a few. According to Global Industry Analysts, by 2026, the global travel technologies market will reach $12.5 billion, which is projected to grow at a CAGR of 6.8 percent.