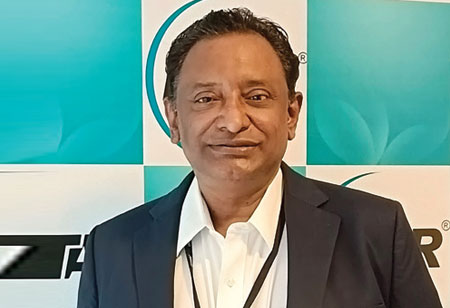 Srinivas Reddy, Managing Director, MTAR Technologies , 0
We are witnessing a renaissance in the India manufacturing amidst the push from government on Atmanirbhar Bharat. India has the potential to become a global manufacturing hub. By 2030, it is expected to add more than $500 billion annually to the global economy and take over its Asian peers. COVID-19 pandemic followed by a geopolitical issue like Russia Ukraine crisis has reinforced the fact that manufacturing is as important to country as infrastructure because self-reliance in manufacturing our own products enables us to navigate through the uncertainties and uncover the opportunities therein when global supply chains break down. India's efforts for indigenization have gathered pace as Ukraine war raises alarm over the need for self-reliance, specifically in defence, space and civil nuclear technologies. Accordinglythe government is identifying various new projects in these sectors and taking up several initiatives to propel the growth of domestic manufacturing ecosystem.
Carbon neutrality is expected to be achieved through a combination of clean energy resources including civil nuclear power. Government of India has set-up an ambitious target of meeting 10 percent of its energy requirements through civil nuclear power. To realize the same, increasing our existing nuclear reactor base is crucial to generate more electricity through civil nuclear power, thereby reducing the dependence on non-renewable energy sources. The current installed capacity of nuclear reactors is 6780 MW, and 6028 MW of nuclear reactors are under construction.
As part of its massive infrastructure scale-up program to grow nuclear capacity, The Government of India (GoI) has sanctioned the manufacture of 10 pressurised heavy water reactors (PHWR) in fleet mode (10 x 700MW) with a combined generation capacity of 7,000 MW. French company EDF has submitted binding techno commercial offer to NPCIL to build six European Pressurised Water(EPR) reactors with an installed capacity of 9600 MW that would be the most powerful civil nuclear plant in the world. Government plans to increase the nuclear capacity to 22480 MW by 2031 on progressive completion of projects under completion and accorded sanction. Further, the reactors under construction entail 12 percent CAGR over the next decade versus four percent CAGR in the past, influenced by the Government of India's emphasis on capacity addition and rising carbon neutrality objectives, which represents a growing market for domestic players. The after market revenue from the maintenance and refurbishment segments during FY 2015-19 was valued at Rs. 5.5-6 billion this is estimated at Rs. 9-10 billion over FY 2020-25 as the majority of India's installed reactor base hits the critical 20-year life span.
India's space program was sanctioned a budget of Rs. 134.8 billion for fiscal 2022 and budget of Rs. 142 billion for fiscal 2023. ISRO plans to launch optical, 197 multi & hyperspectral, and synthetic aperture radar satellites. Several other missions including launch of GISAT-1 satellite, space docking experiment(SPADEX), reusable launch vehicle(RLV) and a few others, which would drive future investments in India's space programs are under planning stage. Launches were slowed down in the past two years due to COVID-19 pandemic. However, the launches are expected to be increased to more than 30 per year over the next two years. India's space program is projected to post a 7.5 percent CAGR over FY 2021- 25 as against 12.8 percent CAGR over FY 2017-21. This growth will be driven by declining launch costs, increasing the role for the private sector through the New Space Policy 2020, formation of New Space India and commercialisation of Space through In Space.
ISRO aims to reduce its responsibilities on the commercial end with the formation of New Space India Ltd, which will act as the commercial arm of ISRO with an objective to enable the Indian industry to scale-up high technology manufacturing and production base for the domestic industry. ISRO intends to focus its resources solely on innovation and R&D in the future. ISRO has announced that over the next five years, private sector will receive the mandate for 70 percent of all the upcoming space missions, estimated to be worth Rs. 111.4-118.9 billion. These policy changes are likely to boost the commercial segment of the market in the forecast period and provide immense opportunities to private sector players.
India's defence sector is being driven by the atmanirbhar bharat initiative, marked by the ban on 101 imported items and DRDO's announcement of the indi genisation of 108 systems and subsystems
India's Defence sector is being driven by the Atmanirbhar Bharat initiative, marked by the ban on 101 imported items and DRDO's announcement of the indigenisation of 108 systems and subsystems. Recently, under import ban the government has come-up with the third embargo list of over 101 military systems and weapons that covers major equipment and platforms. This embargo is aimed at strengthening the domestic defence manufacturing ecosystem as the defence ministry targets a turnover of $25 billion in the next five years that includes an export target of $5 billion worth of export hardware.
Finally there is massive potential available in Civil Nuclear Power, Space and Defence sectors for the private sector. Domestic industry should gearup in terms of R&D capabilities, capacity augmentation and training of skilled resources to address opportunities available in these sectors and indigenize technologies for the nation to achieve self reliance. So far production linked incentives (PLI)have not been sanctioned by government in these sectors except for drone and drone components manufacturing in Defence. However, production linked incentive(PLI)if accorded will provide a huge support to the domestic industry.