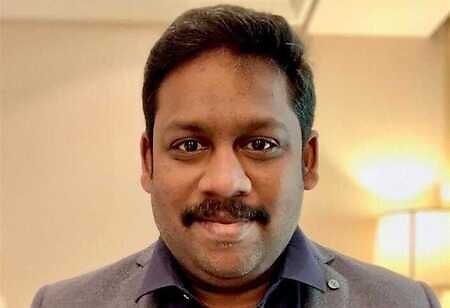 Naren Vijay, EVP - Growth, Lumenore, 0
Below is an excerpt of our interview with Naren Vijay, EVP - Growth, Lumenore. He is adept at strategic planning and execution and is one among two thousand plus strong team to make long digital transformation success stories short.
1. What are the latest technologies available for digital transformation and how should a leader step forward to solving business problems in finance and operations?
The world is undergoing a digital transformation, and trends are shifting at a rapid pace. Furthermore, the pandemic has acted as a driver of digital transformation. To keep up with these changing trends, businesses must invest in technology. This digital era will be ruled by cutting-edge technologies such as IoT, Augmented Reality, Cloud Computing, Machine Learning, and API-based integration. However, because the market is volatile, every organization must plan for the future in advance using real-time data, AI-powered solutions, and predictive intelligence. Data solutions are expected to drive the next few years and prompt future decisions.
Technology is essential to running daily operations, and each organization determines which technology tools are best for them. Companies should transition away from spreadsheets and toward innovative business management applications. As a result, a company's leaders play a critical role in transforming their organization into a digitally equipped one. A leader must first consider all financial and operational aspects of their business before selecting tools to change, tweak, and modify the working model to meet the needs. He or she should be able to free up investment funds and allocate them appropriately.
A leader must discuss realistic financial models with their subordinates and team members while reviewing the financial and operational processes. Leaders can use data-driven approaches to analyze their subordinates' performance, assign them to the appropriate role, and train them to achieve the company's long-term goals. Having the right tools, such as an AI-powered business platform, will allow a team leader to have accurate and real-time information while also assisting management in keeping a firm grip on operations. As a result, they will be able to make better decisions at the right time. That is where business intelligence (BI) comes in.
2. How would you suggest clients/business executives availing/selling a product from a respective company which is equivalent to its market competitors and require intervention from the topmost professionals of a company?
When selling a product to someone, you must clearly understand their business, the industry, and other aspects of the company, such as company size, challenges they face, and the performance of their competitors. One should have a clear understanding of their objectives and requirements. As a result, you should recommend a product that meets their needs. You should be able to demonstrate that your product is up to date with market trends, based on the way technology is evolving. Providing a free trial and giving free demo sessions helps them understand the product more easily. Lumenore provides no-code and self-service BI solutions that help every team experience the unlimited potential of data. Solutions like this that allow everyone on the team to enjoy the results are a plus.
It is all about understanding the industry, customer, and their needs and serving them the best. Understand their goals and assist them in developing a roadmap to achieve realistic but growth-oriented goals as well as how they can achieve them. They must understand that
investing in such technology benefits them with real-
time and long-term outcomes. It should not be only for a short period but also useful in the future.
3. What are the major responsibilities of an executive vice president and what should be a vision of the individual in guaranteeing foremost business solutions while keeping client/customers' interests aligned with requirements?
Lumenore's Executive Vice President has significant responsibilities to ensure that every business stakeholder is well managed. Lumenore, as a product company, has various focus and growth strategies, and my role is to ensure that the organization meets all of its goals and continues to grow. Other duties include evaluating the work of other executive leaders within the company, such as directors, vice presidents, and other key positions. An EVP must know the competitive market landscape, expansion opportunities, and industry developments. As an Executive Vice President, I ensure that the company maintains a high level of social responsibility wherever it does business. I also assess the company's risks and ensure that they are monitored and minimized.
4. What are the brainstorming challenges in a career of a sales professional and what should you provide as a piece of suggestion to your counterparts?
A sales professional's main challenges are finding techniques or solutions to stand out in the crowded market, proper prospecting, and building trust and credibility. To increase sales, you must build trust with customers and increase your credibility. This is how you'll make prospects feel confident and at ease about purchasing from you. The best way to overcome such a hurdle is to analyze and seek solutions. It is now simple to do with the right BI solution and advanced analytics.
It helps you understand your customer, and the market and predict the risks. All your organization has to do is find the right BI solution to improve the productivity and efficiency of the sales professionals in your organization.
In the future, trends like augmented analytics, actionable insights provided in simple natural language, and self-service analytics platforms are expected to drive the growth of every industry
5. Mention the major sales shifts in technology, healthcare, sports, education, and much more according to your perspective.
With the restrictions lifted, the industries threw their hats into the data and analytics industry. The main factor was increased digitization, which resulted in massive data resources among businesses. Consumer behavior could be observed and analyzed as businesses tracked digital transactions. The analytics helped enhance the relationship with clients and stakeholders, thus increasing the sales percentage.
Also, automation and AI-powered solutions have received a warm welcome because they significantly reduce manual labor. This is happening in every industry, regardless of size. The data and analytics industry will continue to play a significant role in sector decision-making.
Many pharmaceutical companies have begun to hire analytics software for data analysis in clinical trials or drug repurposing for Covid treatment. Manufacturers collect massive amounts of data, which allows them to uncover patterns that help them improve supply chain management efficiency. Finance, communications, and sales are all heavily reliant on analytics. Risks are assessed using data and predictive analytics in the insurance and banking industries. However, there is still a need to close the loop with data and analytics in today's scenario. Data and BI solutions need to cover some distance to drive decision-making.
In the future, trends like augmented analytics, actionable insights provided in simple natural language, and self-service analytics platforms are expected to drive the growth of every industry.