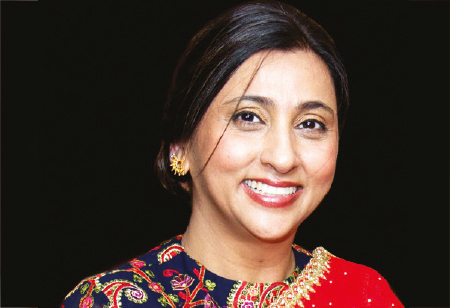 Prof. Gulbash Duggal, Dean, International College of Fashion, 0
Prof. Gulbash boasts of a three decades long career in the Fashion & Design vertical, during which she has been associated an array of fashion institutes such as Lisa Fashion Institute, Institute of Fashions, Spectrum Institute of Design, IIFT, and Satyam Fashion Institute, to name a few.
All aspiring designers create labels ambitiously to quench their thirst for creativity and glamour. How ever, while their thoughts and actions are focused on the big 'F' word(i.e. Fashion), one tends to skip the importance of the even bigger'B' word (i.e. Business).
Let's be honest maintaining a business is extreme, particularly if you are in the Fashion Industry. Markets are getting sluggish and stores are shutting. Still, nobody is going around undressed hence, some thing is being sold and somebody is selling it. But why not you?
How about we do some introspection towards fashion entrepreneurship from a designer's point-of-view? The intention is to identify the kinds of challenges a fashion designer faces, both as a designer and an entrepreneur. To assess the challenges that affect the fashion entrepreneur, it is important to be aware of his/her ambitions. Not all entrepreneurs will start with the same values, possibly indicating that fashion entrepreneurs have to be segmented. Where one group is Creatively Oriented Organization (COO)these involve entrepreneurs who give precedence to creative works and aim to be recognized as the Designer, the other is Commercial Business Oriented (CBO) these are the kind of entrepreneurs who enter the Fashion industry aspiring to be self employed, create a fruitful fashion business and achieve commercial goals. We can add a third category for those who are Fashion Industry Oriented (FIO) these are the entrepreneurs who intend to be in a business that is relevant to the Fashion Industry through their creativity.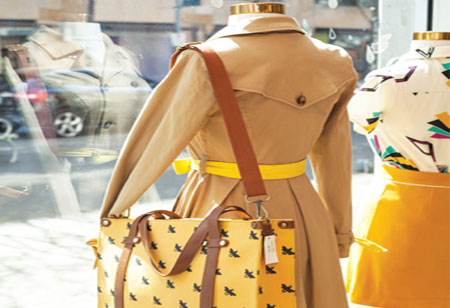 The COO functions as a designer, while the CBO and the FIO would understandably function towards the commercial side of the industry. Studies have shown that the fashion entrepreneurs supported with the creative mindset, exhibit an evident hesitance towards the "Business" facets of the company. Thus, it can be said that an inclination that resists the business characteristic of fashion industry, have a negative impact on the challenges that are met within the business aspects.
Let's talk about the stakes in the Fashion industry combined with business challenges for the COO-preneurs(Fashion Entrepreneurs inclined to creativity).
Entrepreneurship consists of many small actors that compete on the fashion market. On the way to a distinct position in the fashion world, many fashion entrepreneurs, who start up an own label are confronted with challenges and a multitude of external obstacles. These companies need a strong business foundation to survive the troublesome first years of a new venture.
Product:
This is the first challenge that a designer has to
face. As freshmen, we are taught to be creative in our design thinking but some times the kind of work we create with all our passion, might not be accepted very well commercially. The point is to design a perfect blend of exclusive style and designs that is a commercial success Be able to build a brand identity and have a story around it, and to know the Consumers who would be interested in your style of fashion. You need to understand your consumers,their cultural background, professional and/or social status and of course their lifestyles. A personal touch with a sense of salability of your product is very important. If your creativity does not support your business, your business will just not support your creativity….it is very crucial to comprehend that both go hand in hand.
Understanding the competition, their price points and how your marketing strategies will lead to sales & profit will play an important role in making the product available
Finances:
Major aspect of any business is the starting capital as a resource. We all know that no business can grow without funds. A business owner undeniably has to invest; invest bigger to reap greater. Your investments in terms of resources will start showing from the product level to the growth of your brand. One should try and involve/include stake-holders, in the case your business starts to burn your pockets. However, a fashion entrepreneur should never stop conceiving new ideas. If you are in search of investors for your fashion brand, always know that people do not really buy clothes, they buy identities and once you establish a clear brand-identity, it becomes easier for you to sell fashion. Therefore, if you are looking to raise finances for your fashion brand, be strong with your business identity. Once you know it's thriving, sell the brand to the investor.
Supply Chain Awareness:
Fashion being a labor-intensive industry, entrepreneurs should be trained well to handle the technicalities, legalities and compliances that come along with manufacturing. The growth of a fashion label is governed by its appetite to handle larger production while providing abundant innovation with a great price factor and the best of the quality.
Sales vs. Marketing & Marketing vs.Sales:
Fashion entrepreneurs are associated with the glitzy world of glamour; they, more often than not, become victims to cannibalizing sales at the cost of marketing. It is critical to know how to build the consumer loyalty and generate referral network within your target market. Understanding the competition, their price points and how your marketing strategies will lead to sales & profit will play an important role in making the product available. The survival of a fashion brand solely depends on making and selling great products. Sometimes great salesmen overlook the importance of spreading awareness through aggressive brand campaigning.
Business Plan – An Early Road Map:
Fashion entrepreneurs launch labels at an impulse they are in great hurry to create and share their new found creativity with the world. Soon, the struggle hits in when they have to sustain and grow the fashion label.
As the saying goes 'Change is the only constant', one must keep re-inventing in the business with a focus on expansion. It is important to know where you want to go with your business while being aware of the challenges that awaits.
Last few decades have seen some major changes. With the beginning of the 21st century, fashion trends have exploded significantly. Outlining fashion and creating fusions between traditional attires and the modern look has been the key shift for the industry; this is when the fashion industry experiences a maximum number of changes in trends. Though this industry doesn't only deal in apparels but also accessories, styling has also been one of the most significant point that one has to keep up with.