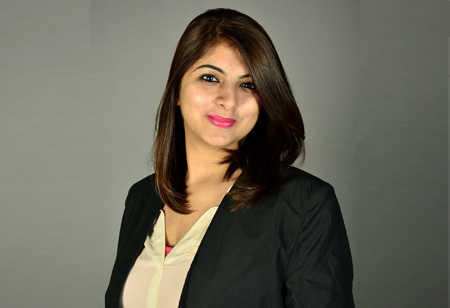 Neha Sanjay, VP of Marketing, RideSafe
RideSafe is an innovative travel safety app that ensures the safety of passengers travelling in taxi, auto, or any other means of transport by monitoring the on-going cab ride in real-time for any suspicious activity by the driver, and informs the emergency contacts of the passenger if a deviation from pre-set route is detected.
In India, a woman is reportedly a victim of a crime every 2 minutes and is raped every 15 minutes. Consider this figure over 24 hours, 7 days, and 365 days a year, keeping in mind that majority of such cases go unreported. The number is distressing and should jolt us from the state of ignorance we live in, as a society.
According to a survey by ActionAid, 84 percent of the 500 respondents from major Indian metros reported having experienced harassment. Most of the participants were working women or female students aged between 25-35 years old. These women are largely dependent on taxis, buses and ride sharing services for their daily transits. Sadly, an overwhelmingly large number of Indian women have encountered sexual harassment while using public transport.
With the era of technology influencing every aspect of our life, today's woman is at an interesting threshold. Gone are the days when a damsel in distress would wait for her prince charming to arrive and save her. As we wait for the society's mind set to change, women now have to take control and be cautious about their own safety.
How Can Women Take Control?
Technology has the inherent potential to implement safety. With the digitization push in the country, women across the nation now have easier access to mobile devices and digital technology. This has been a key factor for the conceptualization of many unique and innovative approaches for integrating technology to improve women's safety.
Some technology companies have taken on the role of finding a way to expand on existing tools for personal safety, enabling women to find the help they need more quickly. A plethora of services are focused on providing assistance to either call for help, act in self-defence or deter a dangerous situation.
Government takes action
In June, 2016, the Indian parliament passed a law to install panic buttons and other emergency devices on buses to inform the police in the case of potential sexual violence. The country also issued another regulation requiring all mobile phones sold in the country to include a panic button, from 2017.
A simple mobile application
The utilization of technology for supporting women's security is important. Leveraging mobile technology, many apps available in the market enable a woman who is traveling, to send alerts when she feels threatened. Her location can be tracked, her emergency contact list can be notified, she can send distress messages or make direct contact with helplines. These apps and digital services are now being developed to ensure that they work with patchy internet connection using protocols like MQTT (Message Queue Telemetry Transport).
There are apps which allow you to make an emergency call to the police control room when in distress. The power button when pressed will allow a 30 second video and audio recording. It also sends an SMS alert to registered users.
Wear them, flaunt them
The emergence of wearable technology is also a potential boon for women's safety. Often linked to apps, wearable devices are camouflaged as jewelry or an accessory. These often double up to serve as communication devices, tasers or alarms when activated. These devices have built-in panic buttons which send alerts to emergency contacts or set off loud piercing alarms.
These wearable devices can perform many of the same computing tasks as mobile phones and laptop computers. The new age of wearables tap into the connected self – they're laden with smart sensors, and make use of a web connection, usually using Bluetooth to connect wirelessly to your smartphone.
What are the problems with such devices/ applications?
Firstly, there is the problem of awareness of the presence of such features or apps; secondly and importantly, all these devices require a manual intervention. It requires the woman to have the presence of mind to press the panic button, in that state of shock, which may not always be possible.
There is hence, a need for out-of-the box solutions and innovative applications that can automatically detect suspicious activities and notify the emergency contact person. The app needs to be convenient to integrate into daily routines while traveling and creates a sense of assurance at all times while on the move.
There is a need for out-of-the box solutions and innovative applications that can automatically detect suspicious activities and notify the emergency contact person
The potential benefit to human lives, our national interests, and the economy is sufficient to warrant substantial research investments in making future technology as robust as possible.
Technology could, to a large extent, be the liberating force in a woman's life!