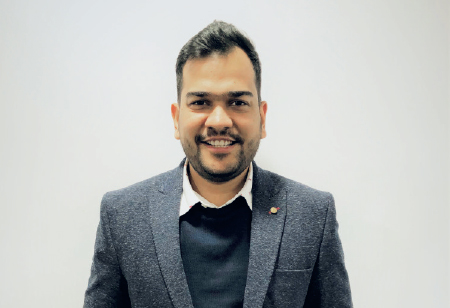 Sudhanshu Agarwal, Founder & Director, Citykart, 0
Incepted in 2016, Citykart is a leading value fashion retail chain that aims to make fashion aspirations of customers in non-metro cities accessible and affordable.
The market & consumer behavior is changing at a very fast pace, compelling the brands to modify their business models and strategies to cater to every desire of the new age consumers. As a result of the changing roles of the Indian woman, higher incomes, and wider penetration of media in the country, fashion consciousness has been increasing across the socio-economic segments. Owing to this constant change in consumer habits, the functioning of almost every business has transformed to a great extent. The way businesses operate now is very different from the way they used to operate a decade ago. While there are multiple factors that affect the business of brands in India, variations in consumer habits is still a predominant factor leading towards this change. Shifting consumer practices affect many facets of a brand's business, including its expansion, demand and new offerings.
Higher Demands
Consumers are the foundation of demand for all the goods. A constant change in consumer habits has led to an upsurge in demand of consumer goods, specifically clothing. Customers' choices have evolved massively in every segment including fashion and people are now more adept while investing in any purchase. There has been a high inclination towards western trends which has given rise to an increased demand of products in the market.
Not only this, an escalation in spending capacity by individuals has also paved the way for higher demands of goods by the customers, irrespective of their needs. This increasing spending capacity along with increased brand awareness amongst the customers collectively leads to higher demand of products, eventually affecting a brand's business for better by increasing their sales.
Digital Inclination
Internet is quite a pervasive factor in a brand's commerce and its influence will always be on a constant upsurge. Digital technologies have shifted customer expectations and made them digitally conscious. Mobile, apps and online presence of the brands allows the customers to get their desired products in absolutely no time. This technological advancement has given rise to a new class of buyers with an enhanced fashion quotient. To render a customer experience like never before, brands are actively focusing on incorporating various digital technologies in their business, enabling them to maintain a closer relationship with the customers.
High usage of digital technologies guides the brand on the path of understanding the contemporary buyer, engaging with the buyers and fulfilling their expectations of a multi-channel customer experience.
Innovative Offerings
A shift in consumer behavior creates a new spirit of competition amongst the brands. Every brand is incessantly trying to catch-up with the ever-increasing demands of the consumers. Brands are putting forth innovative products like multi-purpose options that help a person to transform his/ her looks instantly, affecting the brand's business in the Indian market. Brands are offering more varieties along with more product categories to go over. There was a time when one product served multiple consumer needs, however, now the brands are offering multiple variant segment to suit consumer needs.
To stay abreast of their competition and as a part of their marketing strategy, brands are also running unique campaigns on social media platforms
Trading Opportunities in Non-metros
A shift in consumer behavior has also opened the doors to trading opportunities in tier-two & tier-three cities where people are willing to adapt to the changing trends. Rising incomes and proclivity to spend are now expanding beyond metros to tier-two and tier-three cities which are turning into new power centers of demand. Consumers in non-metro cities are inspired by the tasteful fashion of the urban class, leading to a huge scope for brands to flourish in these markets. This represents an opportunity for the premium companies that make their class-apart products available to convince buyers of their value and boost growth by encouraging consumers in small cities.
Social Media Activation
With the increasing value of social media amongst the customers, brands are strongly relying on platforms like Facebook, TikTok, and Instagram to establish a deeper connect with their consumers. To stay abreast of their competition and as a part of their marketing strategy, brands are also running unique campaigns on social media platforms to observe a higher engagement with their audience. Use of various social media platforms enables the brands to spread their marketing campaigns to consumers in all parts of the country.
This journey of changing consumer preferences is getting more & more dynamic and thus offering more opportunities as well as challenges to every retail brand in the country. Innovative strategies and changing consumer habits in past few decades have already made a strong impact on how businesses operate and interact with their valuable customers. As they reimagine themselves as per the changing consumer habits, companies should make some key adjustments. They should change their notion of market and competition, adopt digital strategies to tip the scales to their advantage, develop their own innovative offerings, and be active enough to change effectively. To stay ahead, brands must continually develop super propositions and manage consumer advocacy.