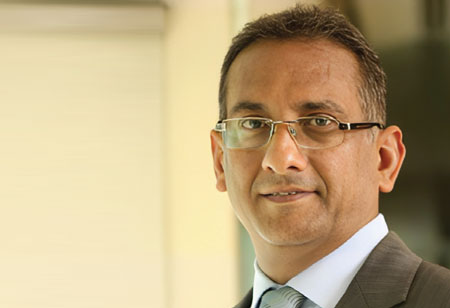 Anil Vinayak, Group COO, Fortis Healthcare Limited, 0
India's hospital sector, accounting for 80 percent of the total healthcare industry, is witnessing significant interest from both global, as well as, domestic investors. While the long-term trend has always been positive, there has been heightened interest as the covid pandemic brought to the fore both the importance of healthcare, as well as, the apparent gaps. The sector is expected to reach $ 132 billion in 2023 having grown at a CAGR of 16 – 17 percent since 2017. Future growth opportunities remain high due to under penetration, particularly outside Tier one cities, combined with strong demand drivers on the back of rising affordability, escalating lifestyle diseases, greater penetration of health insurance, increasing coverage under various government schemes and the potential for Medical Value Travel.
However, healthcare service delivery in India still faces the challenge of very high capital cost and long gestation periods for hospitals, as well as, shortage of doctors, nurses and other medical professionals.
While the government is addressing this shortage by significantly increasing the number of graduate and post-graduate medical seats, as well as, through measures like the recent Budget announcement on opening 157 nursing schools across the country, there are significant challenges in availability of talent outside the larger cities.
More innovative thinking is required for the growth of physical healthcare infrastructure in smaller cities, as well as, in motivating healthcare professionals to serve there. Steps that reduce the capital cost including operating costs like access to low-cost priority sector-like financing for hospitals, rationalization of embedded indirect taxes like customs duty/GST, increasing indigenous production of quality implants, medical consumables and diagnostic equipment and strengthening of primary care infrastructure are required to change the paradigm.
Leveraging Technology to Improve Healthcare Delivery
Given the above challenges, there is no doubt that India needs to develop an integrated approach leveraging technology and AI to make high quality healthcare more accessible.
The apparent success of national telemedicine service e-Sanjeevani which as per the Economic Survery 2023, serves over four lakh patients every day and has been used by more than nine crore patients demonstrates the potential of such an approach.
While significant use cases so far are in the area of primary and secondary care and post intervention follow-up, several promising applications are already available or are being piloted to improve tertiary and quaternary care delivery as well. These include systems for early warning, remote monitoring, post-intervention patient compliance, chronic disease management, teleradiology, second opinion platforms as well as decision support in diagnostics as well as treatment planning and delivery.
Similarly, the value of robotics and 3D printing is being proven in terms of improvement in patient outcomes. As are the possibilities that arise from the rollout of 5G for the extensive use of AR/VR for clinical collaboration and patient outreach.
Hospitals need to collaborate with innovators to develop, test and deploy solutions that can scale up accessibility and improve outcomes.
Addressing the Rising Burden of NCDs
According to a WHO report, NCDs were responsible for 66 percent of all deaths in India in 2019, out of which 82 percent are due to cardiovascular diseases, chronic respiratory diseases, cancer, and diabetes. In 2022, that
figure rose to 70 percent, according to independent data platform Statista. The WHO report titled 'Invisible numbers the true scale of non-communicable diseases' also revealed that there was a 22 percent probability of death between the age of 30 and 70 due to some type of NCD. Many premature NCD deaths are preventable, through early detection and improved treatment protocols and compliance. Hospitals need to significantly scale up the ability to detect and manage NCDs leveraging technology.
Hospital Infrastructure and Design in the New Normal
The COVID-19 pandemic which overwhelmed healthcare systems across the world, brought into focus the need for drastic redesign of hospital infrastructure for future requirements. For the community, an immediate concern is to keep multispeciality treatments going while dealing with teeming emergency wards and intensive care unit handling potentially contagious diseases at the same time. Many diseases require ongoing and/or elective care that is critical to improving long term outcomes, but most hospitals were forced to postpone them during the pandemic.
Private hospital chains, which have so far led in the development of MVT need increased policy support to develop it as an organized sector which would significantly boost foreign exchange earnings as well as employment generation
Hospitals of the future must be built in a modular, compartmentalized way that enables the isolation and end-to-end treatment of patients with infectious diseases.The design needs to address the requirement for segregation in triaging, in hospital movement, investigations, invasive and non-invasive procedures, surgical interventions as well as critical care. Also, flexibility is required to deal with sudden surges in such infected and potentially infected patients. Besides, hospital design needs to be energy efficient, incorporate modular air handling, and self-sustaining in terms of critical resources like power, water and oxygen for protracted periods of time. While these will add to costs, they are critical to address potential situations that are being forecast to arise with increasing frequency in the future.
Medical Value Travel
India is one of the preferred destinations for medical value travel (MVT) and wellness, with the number of foreigners visiting the country for getting various kinds of treatments increasing every year. The comparatively low cost of treatment, large number of highly trained English speaking doctors, state-of-the-art diagnostics, quality services in cancer treatment, organ transplant surgeries, plastic surgery are definite plus points for India. But India faces strong competition from destinations like Thailand, Malaysia, Turkey, and South Korea with relatively low-cost options offering relatively superior overall experience.
Foreign patients contribute 10 percent of revenues for major hospitals but that figure can rise significantly in future. Private hospital chains, which have so far led in the development of MVT, need increased policy support to develop it as an organized sector which would significantly boost foreign exchange earnings as well as employment generation. The government's Heal in India initiative is a welcome step in this direction. An enabling policy for the creation of healthcare zones comprising hospitals, hotels, leisure, and fitness activities, Tax exemptions for earnings from MVT, facilitating visa on arrival for patients, rationalizing medical visa fees and improving direct air connectivity would help in boosting MVT. The first meeting of the G20 Health Working Group (HWG) under India's presidency last month resolved to create pathways to bridge this gap. New Delhi has the opportunity to leverage the G20 presidency to improve India's current ranking of 10 in the medical tourism index.
Anil Vinayak, Group COO, Fortis Healthcare
Anil is a business leader with experience across competitive industry categories, in growth, turnaround and start up phases. He is specialized in organisation transformation, sales force management, marketing communications and many.