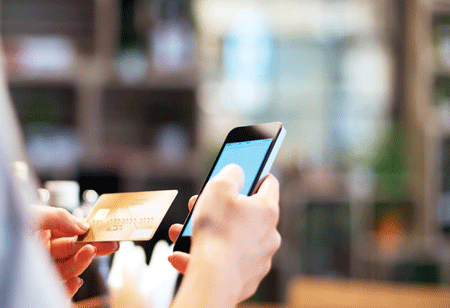 By Dr. Vivek Gerard Mendonsa, Global Director - Marketing, LYNX- Lawrence & Mayo, 0
A commerce graduate from Symbiosis Institute of Management Studies, Dr. Vivek has been associated with Lawrence & Mayo for for over 28 years now, and has played a key role in the company's success journey so far.
Being in retail business for over 24 years I have seen cash, Diners cards, Master, Visa, American Express and now Rupay, Paytm, Google Pay and a host of 50 payment wallets. e-Commerce is currently 11 percent of the business in top metro cities and some times more penetrated in Tier-III, IV & V cities.
The population above 55 years of age till 85 years, still prefers to use cash in their wallets and hand bags .The penetration of ATM's in India has increased greatly. You can now locate an ATM by typing it on your smart phone, which will guide you to the closest ATM in 400 meter radius.
ATMs have not become totally smart, few of them are voice enabled for visually challenged and disabled friendly. ATMs across banks, if you use one machine, still ask you your preferred language repeatedly, time after time.
Mobile wallets, especially after demonetization, boomed and added speed and convenience for small and regular transactions. I network and meet lots of people per month, including clients, vendors & prospects, and many have a sad story to share about experiencing a fraud on Paytm, Google Pay or other mobile payment platforms.
Amazon launched just one store abroad, where you can walk out after shopping and it will automatically detect
and deduct the shopping done by you. A few such stores have popped-up in India.

The recent web series 'JAMTARA' on Netflix has shown how lakhs have been conned by unscrupulous youth who have looted unsuspecting Indians. My PSR - Personal Social Responsibility, makes me work closely with visually challenged, two of whom have been conned for revealing their OTP numbers and a duplicate screen of Paytm (a look alike version). The cyber crime division is not sufficiently empowered, equipped or motivated to crack these cases. Thus, a new form of Cyber Lawyers like Advocate Vicky Shah and couple Nirali & Ritesh Bhatia have emerged to solve these cases.

Payments will be the catalyst forward if phishing will be totally eliminated from the system; email frauds included. Unfortunately, banks & payment gateways have failed to create awareness on how to use apps for senior citizens. I still detest sitting in a black and yellow taxi, because having the right configuration of notes and change is often a nightmare. Things in the payment sphere will improve; only time & structured products released based on correct SOPs , will last the length of time.

Withdrawing money from a Bank costs the Bank in terms of salaries, overheads, and rent a huge cost which can be done away with it totally. With 64 percent of Indian population being millennials and joining the work force, there is still 36 percent of the population which isn't educated or averse to computerization or digitalization. Very little has been done at the banking level to include this population by launching apps and releasing half page ads about not revealing your OTP number will further scare this balance audience.

The old Hindi movies of a house break in and an oily muscle man stealing your valuables is long over; it's now white collar crime the mind game and a data stealing game. With problems come opportunities Financial forensic auditors and other people specializing in tracing the trail of an online crime. Many new emerging stalwarts are doing preventive talks in Rotary Lions, and Giants. Experts are charging a monthly retainer to 'mitigate all possible risk', and Risk Mitigation is itself a huge and wide subject, with International & National experts training themselves.