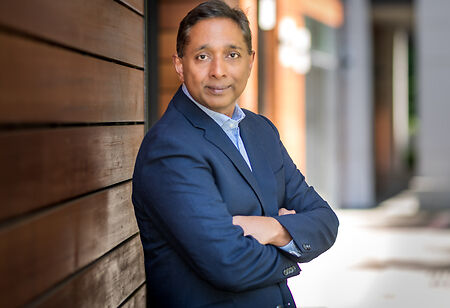 Sanjay Srivastava, Chief Digital Strategist, Genpact, 0
Adopting sustainable business practices is no longer optional. After a long period of disruption and uncertainty, customers, employees, and investors are increasingly expecting organizations to focus on long-term value creation for all. Leaders have now turned to data-driven solutions to build resilient, purpose-led organizations that prioritize communities, employees, and the environmental, social, and governance (ESG) goals along with their clients.
Sustainability is just like any large transformation challenge – it's a data and insights problem requiring careful change management. To truly succeed in this endeavor, businesses must overcome the data challenge before they can make fully informed, greener decisions and act on them.
For those who have made these choices, the efforts are paying off. According to Tech for Progress 360: Accelerating climate action with data-led insight study, executives whose companies' have embedded climate-related sustainability practices into their organizations see significantly better business performance than those who have not (58 percent compared to 40 percent of other respondents). Investors are taking notice. Supporting this transformation is a data-driven framework that supports environmental and social sustainability for every leader who is ready to act. By prioritizing data for sustainable development, businesses can not only expect to stay ahead of new and changing regulatory standards, but also ensure long-term profitability.
The Global Imperative
Governments worldwide have doubled down on commitments to tackle environmental challenges – putting budgetary and operational pressure on businesses to respond to climate change, which directly affects societies and global economies, pushing the global imperative further. The United Nations laid out 17 Sustainable Development Goals covering everything from clean energy and responsible consumption to production and healthcare access. Similarly, at the 2021 G7 Summit, all attending countries committed to a 2050 deadline to achieve net-zero emissions.
Furthermore, with each coming generation, consumers are becoming more aware of how their purchases affect the world around them. According to a recent National Retail Federation study, nearly eight out of 10 consumers value sustainability. Among those who feel strongly about the topic, almost two-thirds would pay, on average, 35 percent more for sustainable or eco-friendly brands.
Sustainability initiatives are also critical to recruiting and retaining diverse talent. Millennials are the largest generation in the current global workforce and a very socially conscious group. As the next generation enters the workplace, companies must continue to evolve and align their business values with that of the incoming talent.
With a comprehensive data-driven strategy, enterprises can meet sustainability goals to satisfy customers, employees, and investors
Data: the Building Blocks of Sustainability
Now, to build a resilient enterprise, data and sustainability analytics are critical. Organizations are addressing the need for sustainable recovery by re-architecting the technology backplane to drive simplification, modernization, growth and deliver new value. All of this has driven significant acceleration of technologies that collect and use sustainability-related data to drive measurable and responsible business practices. Whether it's lowering greenhouse-gas emissions, optimizing supply chains, or reducing waste, insights from sustainability data can power positive change while contributing towards increasing profitability.
It is interesting to note the correlation and criticality of data in motorsports. The all-electric Formula E team, Envision Racing is using data and analytics to streamline, analyze, and automate the collection of carbon-emissions data to report and maintain its carbon-neutral status. With this, the team has been able to cut the time it spends on carbon reporting by 50 percent and remain net-neutral.
Enterprise-wide insights can aid in the development of a business case for change, revealing opportunities to reduce waste and implement more sustainable practices. For example, supply chain analytics may reduce emissions from logistical routes and properly estimate demand, allowing inventory to be streamlined. Wasteful operations can be eliminated with intelligent automation, and carbon reporting can be simplified.
Purpose Leads to Profits
Automated data collection and analysis empowers businesses to make strategic, real-time decisions – the kind needed to achieve sustainability goals. In addition, advanced technologies can uncover deep insights, opening a world of innovative ways to support sustainable practices across organizations.
Businesses have long viewed sustainability as a trade-off between doing what's good for the world and what's good for the bottom line. But as data unlocks exciting possibilities, those goals are becoming much the same. With a comprehensive data-driven strategy, enterprises can meet sustainability goals to satisfy customers, employees, and investors. There was never a better time for leaders across industries to explore what's possible with ESG data at the heart of the enterprise.