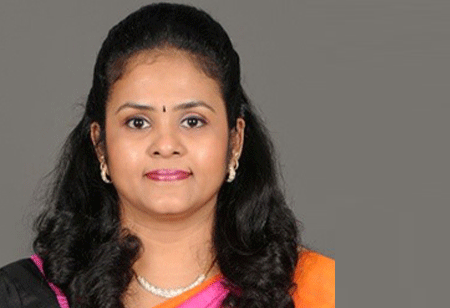 Dr. Sai Kumari.V, Head & Professor, Department of Management Studies, SRM Easwari Engineering College, Chennai, 0
In the current scenario, it's essential that the Business schools demonstrate high quality to seek international recognition and status. Business schools should work closely with students to move their passions into professions. Today's learners need more than an understanding of the functional disciplines; they need to be deeply connected to the purpose of their work. Business schools will find it difficult to achieve quality without passionate leaders, strong institutional support, excellent organization, and precise processes to ensure accountability. Business Schools that aspire to excel in quality must achieve a number of multidimensional, qualitative outcomes. More precisely, they must promote engagement among stake holders, deliver high-quality programs, encourage scholarly research, and design a relevant curriculum.
To supersede among the best in the world, business schools need to meet expectations on these six factors: stability, collegiality, and a strategic mindset.
Stability: At a stable business school, financial, human, and physical resources are in good shape and likely to remain so. A stable environment provides a foundation for creativity innovation, and new programming. By contrast, a school with an unstable environment might be underfunded, understaffed, and operating in facilities that are too small or too old to meet its needs. In such an environment, the school is unlikely to achieve its mission, pursue new endeavors, work at continuous improvement, or maintain high quality.
Collegiality: A collegial institution fosters significant engagement among students, faculty, staff, industry and the surrounding community. It is stable and well staffed, and it enjoys a well developed infrastructure. A collegial organization doesn't just deploy enough resources to support its mission; it creates an environment that is positive and collaborative. Its administrators and faculty share responsibility and accountability as they establish strategic directions and action plans, and they take corrective action if the school isn't demonstrating progress toward achieving its mission.
Strategic Mindset: A business school with a strategic mindset is able to articulate its mission publicly, implement systems to monitor its progress toward that mission, periodically review and update the mission, and pursue continuous improvement. When the business school initially develops its mission, it should gather input from key stakeholders, including administrative leaders, faculty, students, employers, recruiters, and alumni. A business school with a strategic mindset
realizes that its students must develop such a mindset as well. Graduates should be able to look beyond their functional expertise to think critically about business systems and how they impact society. While these graduates will use their technical skills to launch their careers, they will rely on their strategic abilities to map out long-term career plans and see beyond their own jobs as they consider the role of business in society. A business school with a strategic mindset will position its graduates for life, not just for work.
Business Education Should Empower Students To Engage The World's Possibilities IT Shouldn't Just Prepare Them To Get Jobs
Leadership: The importance of committed leaders can hardly be overstated. An effective leadership team not only will assist in formulating the business school's mission and strategy, but it also will rally all stakeholders to participate in carrying out the strategic management plan. To external constituencies, the dean is usually the face of the business school to internal ones, the dean is often the driver who moves plans forward. A dean must earn the confidence of all stakeholders, marshal collaborative support, direct improvements, accept accountability for successful outcomes, and work smoothly with other leaders in the business school.
Institutional Support: When business schools are academic units within larger universities, it's essential that they develop excellent relationships with the leaders of the parent institution. Schools require unflagging support from their universities if they're going to achieve their missions, deliver superb academic programs, enable scholarly research, and align themselves with best practices in management education.
Organization: Highquality schools must be well run. No one organizational structure is definitively better than another, but at a highly effective business school, the leaders will know how to organize and deploy resources assign responsibilities, assess outcomes, create clear lines of accountability and take corrective action when necessary.
Business schools need to help students and faculty develop themselves both intellectually and emotionally. A business school shouldn't simply generate new knowledge it should establish and share its core identity and its ethical compass. Emotional grounding unifies a business school around a common undertaking. Without a common cause, faculty would simply be an amalgamation of individuals pursuing self-interested goals without considering how they fit the business school overall.
Business education should empower students to engage the world's possibilities it shouldn't just prepare them to get jobs. By offering a mix of technical knowledge and emotional motivation great business schools will teach students how to dream the impossible in ways that are grounded in the possible.