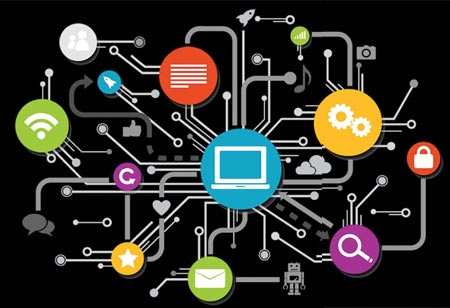 Mohan S. Gote, Principal, Consultant ATCS, 0
He provides unique consultation in application design, development, deployment, optimization, scaling, production support, high performance web applications, critical operational systems, and rapid application developments.
The Covid-19 pandemic has brought unprecedented challenges for businesses across the globe. It has created a dire need for new ways of operating – from remote working, adoption of disruptive technologies to process automation, and more. It has fast-tracked digital transformation initiatives, urging companies to embrace disruptive technologies, challenge the status quo and become agile.
With dependence on technology increasing the role of effective enterprise application management has further strengthened. In fact, it would not be wrong to say that it has become crucial to survive and thrive in the current scenario.
The COVID-19 pandemic has accelerated the digitization of the enterprises, both large and small and medium firms, as they find ways to maintain business continuity and cope with the new ways of working. The digital transformation market is expected to grow at a Compound Annual Growth Rate (CAGR) of 16.5 percent from $469.8 billion in 2020 to $1009.8 billion by 2025, according to Marketsandmarkets.com.
As businesses learn to cope in these volatile and complex times, they are fast realizing that enterprise application management is indispensable for manoeuvring the present, simplifying challenges, proactively planning for the future and boosting business growth, among other things.
An enterprise application is geared to provide several benefits to the organizations, including effective utilization of resources, improved customer engagement and better quality management. Further, the present-day environment, with the need for remote working, has built a compelling case for efficient management of all the enterprise applications. It has become imperative for organizations to integrate all their business functions and processes to enhance efficiency and productivity.
Let's take a look at the many mission-critical advantages it brings to the table.
Drive Automation: IT architectures are highly complex with multiple systems, data and tools. And if there is one thing that the pandemic has taught us, it is that automation is vital to ensure business continuity at all times.
Enterprise application management systems are critical here as they enable data flow between applications, facilitate collaboration and improve automation. They also improve service to the end-user by simplifying processes and increasing productivity, while systematically reducing cost.
Lower Maintenance Cost: With the economy drastically slowing down, businesses are looking at effective and practical ways to cut costs. Effective enterprise application management using efficient offshoring and building strong core teams with onsite and offshore mix helps save significant maintenance costs. It improves the avail ability and performance of crucial business applications, substantially bringing down maintenance cost, while at the same time delivering elevated user experience.
Increase Efficiency: Enterprise application management helps streamline various business processes. It reduces the time and effort needed to manage different applications by bringing them together on a single platform, allowing employees to focus on scaling the business. Not only is it crucial in boosting overall organizational efficiency in light of IT talent working remotely, but it also facilitates better communication, reduces downtime and improves overall control of business functions.
An enterprise application is geared to provide several benefits to the organizations, including effective utilization of resources, improved customer engagement and better quality management
Grab New Business Opportunities: Most companies are pivoting their business models and approaches with consumer sentiment changing during the pandemic. Enterprise application management can help businesses identify changing market trends and respond to new opportunities faster. With real-time data available on the fingertips, it allows companies to learn and adapt quickly, speed-up decision-making, become agile, deliver faster solutions, implement disruptive innovation, provide superior customer service and gain a crucial competitive edge.
Build innovation: Enterprise application management provides a bird's eye view of all business applications, helping process data seamlessly and cull out key customer insights that are fundamental to creating innovative products. It also ensures applications are optimally managed so that IT teams spend less time doing operational grunt work, and more time on developing front-line innovation within the company.
In closing
Enterprise application management solutions are beneficial to businesses across sectors. They not only enhance the performance of organizations but are also critical to growth plans.
As businesses create strategies for 2020 and beyond, they should lean on enterprise application management to drive automation, enhance business continuity capabilities, simplify processes, lower costs, and boost productivity and efficiencies. Furthermore, as the current dynamic situation presents new opportunities, it can assist in identifying market trends, pivot and respond to consumer demands. Cutting-edge solutions can also play a central role in building innovation and creating value for customers.
There is little doubt that digital transformation is the way forward, and enterprise application management is the catalyst towards building technology-forward, agile enterprises. The time is now!