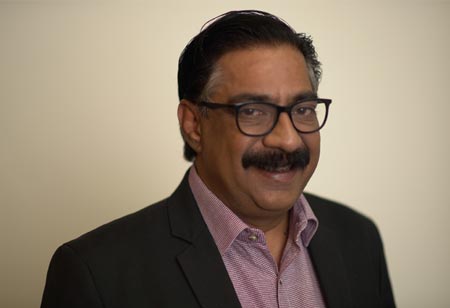 Alok Lall, Executive Director, McCann Worldgroup, 0
Alok is an entrepreneurial with visions for future of utilising skills from an extensive background.
Firstly, It would be premature to use the term "Post Pandemic". It's still raging around us and unlikely to go away for some time. It's now about living with it. Advertising industry generally follows consumer demand and we all know the significant impact on an already challenged economy, even Pre-Covid19. The stock market, automotive, consumer demand and discretionary spending were already witnessing a downward spiral in a recessionary environment. It would be apt to say that COVID-19 is changing consumer behaviour and therefore, advertising is adjusting in response. As confinement measures were introduced in-home media usage went up. TV viewership has gone down because of the lack of new content, but digital consumption has increased even more: The use of social platforms and streaming services have risen almost everywhere; gaming has also grown dramatically.
Businesses are prioritizing survival for now and will have to find new ways of brand-building. The change in people's media and consumption habits will force a rethink of how best to do so. Companies will find there's never been a better time to pitch ideas that involve real transformation.
The second transformation in the long term, that we are likely to see is the decrease in the value of DTH- TV given the widespread adoption of smartphones, moving to other distribution platforms like OTT. That said, TV-style advertising is far from over. The so-called lean-back TV environment alongside digital targeting is perfect for attracting advertisers that would be looking for the best combination to reach their audiences.
Thirdly, as confinement measures relax and out-of-home advertising grows back (like cinema), there would be increased pressure on the advertising industry to improve how it measures ROI across different media. Companies with analytics, direct response and ad auction technologies have a head start. Using digital and social media to get information out was already a trend before the pandemic, this situation has only exacerbated it. And if it means relooking at the existing business model, so be it.
With more focus on being "Vocal for Local", How is the advertising industry responding. How much will it take to change the strategies to fit this voice?
The pandemic has made countries realize the importance of being self-reliant. 'Atmanirbhar' has once again ignited the 'Make in India' sentiment. The important question here is how can advertising industry aid brands in realizing this call? It is pertinent to remember that PM's call is not to be taken as a protectionist call. A company investing in India and creating local jobs and paying local taxes will be considered an Indian company. Is Hindustan Unilever any less Indian? India's interest will be best served when communicators take the real meaning of PM's message to the people and make it work for them.
Vocal for Local sentiment has gained further traction given the standoff on the Indo-China border. Sectors like fashion, health, FMCG have strong padding in the country to boost pride for homegrown brands. There is an opportunity for brands to carve out core messages around what Make in India means to them. Advertising firms can help them finetune this messaging and develop contextual storytelling and brand narratives.
As Government and businesses buckle up to restore the new economic normal post lockdown, most of the
traditional sectors would require support to inch back to business. Considering overall risk-averse sentiment in the economy, lending pride to made in India can give an edge to Indian brands e.g. Amul, Dabur, Godrej, Tata. From a US-based nutraceutical brand pledging to go vocal for local in its recent twitter campaign, to top and mid-tier Indian brands; we have already seen the quick uptake of the Made in India tag.
• Advertising & Technology – how strong is the match going on? What is the future when it comes to the integration of both?
There is no match or conflict going on between the two. Yes, the pandemic has accelerated digital adoption, especially when it comes to e-commerce and digital media. Brands and their advertising will find ways to engage with consumers where they are. In a nutshell, strategies will be tailored to 'fish where the fish is'. It will be critical though, to upskill and repurpose talent that caters to the new media. The message is loud and clear – evolve through integration or perish.
Brands need to stay relevant in consumer lives and didn't stop advertising even during the pandemic. But agencies will need to relook at their business models moving forward. It is pretty difficult to film ads at the moment, even if there is anyone out there willing to spend money on new ones. Oxford University's Prof Stephen's research says, that when you look at the audience's reaction to lower production values, consumers don't really care, especially on digital channels. To be blunt, if you can get the same result by spending less, why wouldn't you do that?
Advertising will need to be more informed by data, but storytelling to engage consumers emotionally with the brand will still be centre stage
Advertising will need to be more informed by data, but storytelling to engage consumers emotionally with the brand will still be centre stage. The mediums might shift, but the task still remains the same, as advertising remains the cheapest known medium to get the message out. With IPL and the festive season, we are already witnessing brands coming back. For the advertising industry, however, the immediate task would be to quickly acquire specialist marketing and communication skills and offer end to end holistic solutions to their clients.
• There are many start-ups in the space of advertising – your advice to them especially in these tough times?
There is no option but to UP their game and align themselves with the business objectives of their clients. Marketing objectives are anyway subsumed within Business Objectives. They will need to solve for Business issues and assure their clients that they will help move products from the shelf. Some pointers below:
- Think content and not TV
- Agility and nimbleness will be the prime drivers
- Clients will look for more value for less. Both in development and execution
- Critical to reskill existing talent to think new age media. Keeping in step with client's sales and marketing automation technologies
- WFH will be the new normal – giving agencies the access to new talent pool (mostly women)
Advertising Start-Ups should pay attention to their offering: They can do this by one or all of the following depending upon their scale and ambition
- Own digital, e-Commerce expertise
- Own a psychographic
- Own being a freaking hard to ignore agency. Ultimately it's about the work, the work, the work --- yes they could get a little more audacious.
- Own Local: Here's the good news -Zillions of mostly inexperienced local clients, entrepreneurled clients, need your help. Your localness is a major plus, not a negative
They will, however, need to future proof themselves quickly. I believe that no one will come out of this crisis unscathed, but the winners would be the ones who are willing to adapt and reorient their strategy.