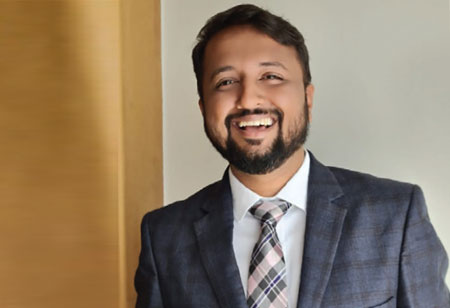 Srinivas Ganadinni, Founder, The Tea Planet, 0
The Hyderabad based entrepreneur, Srinivas have been in the tea industry for at least a decade, he testify to the opportunities for growth that have arisen as a result of fast digitization.
Tea has occupied a centre stage in Indian culture since it was first introduced to the rolling hills of Assam in the 1830s, enabling midday motivation, talks, and every social event.The beverage, which was brought from China to India by the British, has made a significant impact in its adopted country, which now has over 1,585 tea estates and a workforce of over 1.1 million people. Masala chai, an Indian style boiled tea sweetened with milk, sugar, and ginger that can be consumed anywhere in the world, is synonymous with India. And now there's the contentious chai tea latter.
The Tea Market in India
As per the Indian Chamber of Commerce, India is the world's second-largest tea producer. The country is also one of the major consumers, accounting for about a fifth of global consumption in 2016. In 2017, India had the highest tea exports in nearly four and a half decades. However, due to high domestic consumption, the country's export development was only moderate. Presently, India consumes over 80 percent of its total output. In the last decade, the country's per capita consumption of the beverage has increased dramatically. The country's market is expected to increase at a CAGR of 4.2 percent from 2022 to 2027, indicating that it will continue to expand. India's tea industry is predicted to reach 1.40 million tonnes by 2026.The advent of new age, consumer driven, and youth run entrepreneurs that want to develop a global Indian brand of quality tea is challenging the industry's stagnation and finding sustainable ways to empower it by bringing technology in a way that focuses on improving tea quality and flavour.
The COVID-19 Effect
With the outbreak of the COVID pandemic in early 2020, there was a dramatic increase in all things digital. This occurred because, as the world drifted into bounds as a result of pandemic-induced movement limitations, there was no choice but to shift societies and economies to the virtual model in order to keep them operating. What began as a temporary remedy to handle the pandemic and its resulting constraints has now become the standard norm for the entire world.Consequently, digitization and technical infection are now at the heart of all global companies. The tea industry is no exception and has been prompt enough to embrace technology for various activities and processes.
Various industry players have started incorporating the use of technology, specifically artificial intelligence, to enhance tea quality and flavour
Technological Advancements in the Tea Industry
Various industry players have started incorporating the use of technology, specifically Artificial Intelligence, to enhance tea quality and flavour. This trend was highlighted by the Tea Board of India in its former report which stated that Artificial intelligence(AI), big data and analytics, and machine learning(ML)are being considered by the tea manufacturers with the sole aim to improve the quality of tea and enhance its flavour so that it may command greater prices on the global market.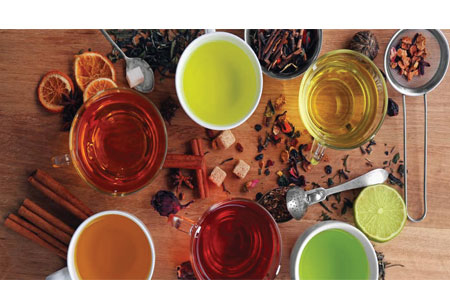 India's Emergence as a Lead Market for Frugal Innovations
The emergence of a new paradigm marked by frugal innovations, affordability driven products with appealing value propositions, is destined to last for some time. Several developed economies are experiencing economic difficulties, and the European Union as a whole is implementing austerity measures. Furthermore, very genuine environmental concerns are raising doubts about the concept of planned obsolescence, which has typified Western market developments for nearly a century. Finally, there is a growing middle class in developing and emerging nations that relies on lowcost goods and services rather than highend brand names. Frugal innovations make use of inexpensive technologies to solve some of the tea industry's most troublesome problems. It's a catch-all word for innovations that don't require a lot of money, have a low financial risk, and can be carried out safely and reliably. Time and technological advancements have been highlighting various ideas that have progressed from concept to successful pilots at partner estates.
Summing-up
Over the last decade, technology has been the ultimate game changer for global industries. While technology and its adoption had been rapidly increasing and spreading in recent years, the global pandemic has significantly expedited the adoption anduse of advanced tech solutions across industries. The tea business is no exception in this regard, as it has rapidly embraced digital adoption for all of its activities, right from manufacture and sales, to distribution, marketing.