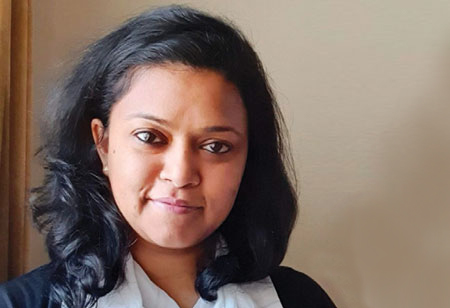 Preethy Soman, Marketing Director, Enquero, 0
In an interaction with CEO Insights, Preethy Soman, Marketing Director, Enquero, expounds on why enterprises are betting big on marketing technology, which provides the solutions of modern-day businesses, and how to overcome problems of marketing using technology.
What are the latest strategies of marketing adopted in the information technology sector? Please state some of the recent most successful technologies available for marketing.
I'm working in Enquero for two and half years after completing MBA from Kansas Business Administration. At that time, there were big plans and we succeeded with impeccable marketing strategies, even amidst COVID pandemic. With limited budgets, we streamlined marketing activities, enthralling the entire focus in the customers', providing them with services and solutions, focused more in quality over quantity. Winning the shorter marketing goals, we went on to achieve long-term ROI for the marketing efforts we improvised.
We have both products and services for marketing, we have products called Power BI, PowerMe, and LEAP for marketing. There are tools for integrated analytics, data analytics and data streamlining. We focus more on data for understanding customer requisites. Going through data, we understood what was happening before was different organizations with respective teams and departments were working in silos. Now, marketing teams are working more closely with the product development team for improvement in customer experience and improve conversion rates for the targeted customer segment basically in the US and Europe. Having successfully worked with customers across a plethora of industries, our main focus has always been reaching high tech marketing services and solutions in medicine, healthcare, sports, finance and more.
There is a rise in demands for interactive marketing contents with the absolute power of Google-like search engines. The products are always manufactured according to data from customers' end; it's always from customers' intention. Gone out are the days where marketing was of selling things, now we are trying to educate the customers. We are the educators as well as the advertisers.
What are the marketing mediums in today's internet buzzed world?
Social Media is the place where everybody is going for product search. The kind of marketing that is happening is changing because there is a lot of influence and emphasis on marketing. The pandemic and digital transformation have taught importance of innovation on how content is should reach the consumers. The major medium, B2C, helps in knocking decisions with respect to much faster customer reach.
While learning, teams gather experiences for aligning business thinking as a leader
In case it's B2B, customers don't agree that they're completely informed of facilities (which happens in B2C as well). That's why media is one excellent tool offering accurate purchase decisions.
For effective applications of the marketing strategies, a strong team is really helpful in forging scopes for learning two things learning every day from customer behavior and curating opinions and suggestions while learning. Implementing the same, the teams help in gaining ideas about which medium works and how. It also helps in encapsulating knowledge about what does notwork, what customers from various fields of businesses are looking for channelizing their products and services through everyday marketing. Leadership in marketing helps in managing teams and curving pneumatic yet flexible marketing decisions. Empowering people makes a perfect pathway for put forwarding businesses while generating profits.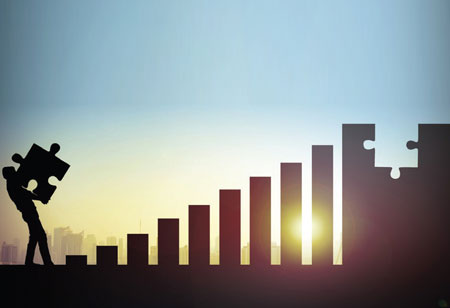 While learning, teams gather experiences for aligning business thinking as a leader. There definitely is a lot of difference between corporate learning and formal education as the corporate sector offers real-time success and failure stats. There are so many things that a leader has to think about like avoiding corruption. That's why I think employees should always have a learning attitude. New products and new enlightenment happen faster during pandemics such as COVID. A/B testing that we do in marketing ensures gainable strategies for advertisement,simultaneously, the testing imbibes quick decision making skills, like how fast and unmistakable tracks can a marketing campaign have.