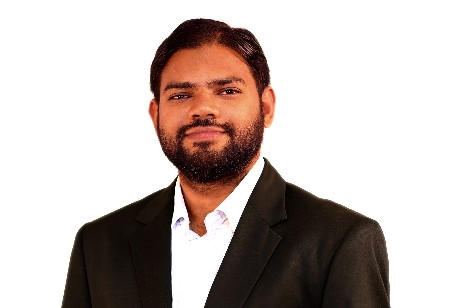 Deepak is in his first job as a Business Analyst intern at a consulting firm. He is working from home due to the pandemic. In one of the video conference calls with his team and clients, Deepak is seen with a T-shirt that has a very sexually offensive image. This makes his colleagues feel very awkward and some even feel offended. For Deepak, the T-shirt he wore is his normal attire at home. So, is it a big deal? Yes, it is.
Deepak's incident is not an isolated one. With corporate India embracing work from home, the reports of sexual harassment have gone up significantly. Organizations are now coming to realize that not just work, even the harassment has donned the virtual form. What can organizations do to mitigate the cases of sexual harassment? Let's find out.
Sensitize the Workforce
"The first step toward change is awareness." said Nathaniel Branden, a renowned psychologist.
Section 19 of the The Sexual Harassment of Women at Workplace (Prevention, Prohibition and Redressal) Act, 2013 states:
(b) display at any conspicuous place in the workplace, the penal consequences of sexual harassments;
(c) organise workshops and awareness programmes at regular intervals for sensitising the employees with the provisions of the Act and orientation programmes for the members of the Internal Committee in the manner as may be prescribed.
As one can see, the POSH Act makes it mandatory for the employers to create awareness about preventing sexual harassment at workplace. With most of the workforce working remotely, creating employee awareness might be a challenge for many organizations. To give a simple example, the POSH Act's mandate to "display at any conspicuous place in the workplace, the penal consequences of sexual harassments;" was achieved with posters and standees displayed at the office premises. With majority of the employees working from home, organizations should look at different ways to create awareness. Let us look at some of them.
From Standees & Posters to Mailers & Portals
Standees and posters did a great job in creating awareness, but in the new normal, organizations can use mailers and portals. Many organizations have updated their POSH and work from home policies to address virtual harassments that happen over online communication mediums. It is important that organizations send out a mail regarding the policy updates and changes. Email campaigns to employees at regular intervals with relevant POSH awareness messages, dos and don'ts for virtual workplace, complaints procedure, Internal Committee points of contact etc. will help reinforce POSH awareness.
Organizations can update their intranet home page / sign-in splash page with relevant messages about POSH awareness. Short and engaging videos on POSH can also be posted in the HR portal or the company website.
From Training & Workshop to eLearning & Webinar
Organizations conducted annual classroom trainings or workshops to create POSH awareness among employees. In the new normal, classroom trainings are not always possible. Many opine that the cost advantages of Remote Working would encourage many organizations to continue WFH for their workforce, even after the pandemic recedes. So, organizations should look at online trainings as a viable alternative to classroom trainings to create POSH awareness for their employees.
POSH online trainings can be either:
• Webinar delivered by an SME over a video conferencing tool using a presentation, and an interactive Q&A session.
Organizations can opt for separate webinars to cater to the requirements of the general workforce, Managers and IC Members.
• On-Demand eLearning that delivers curated, pre-recorded, and pre-programmed online courses which are self-paced and interactive.
Like the webinars, administering separate courses for general workforce, Managers and IC Members will make sure the learning objectives of the target audiences are met.
Though webinar and on-demand eLearning have their own advantages over each other, both make tracking and reporting of attendance and completion, lot simpler and easier.
Awareness does not stop at training
While trainings definitely do help in creating awareness, it is equally important that the POSH policy is regularly reinforced through several ways like:
1. Managers can discuss prevention of sexual harassment with their team members and set clear expectations about appropriate behaviour while working remotely. They should also do regular checks with the team members during their 1x1 meetings about their remote work experience.
2. HR department can get actively involved by talking to different teams about prevention of sexual harassment and answer queries that employees may have about it.
3. Leaders of the organization can send out communication to all the employees reiterating their commitment to ensure respectful and harassment-free workplace, be it physical or virtual. This sends a very strong message to the employees that harassment in any form will be dealt with zero tolerance.
With home becoming the new workplace, these simple but effective measures will go a long way in enabling organizations in not just creating awareness on sexual harassment prevention but also build a work culture that fosters respectful workplace environment.