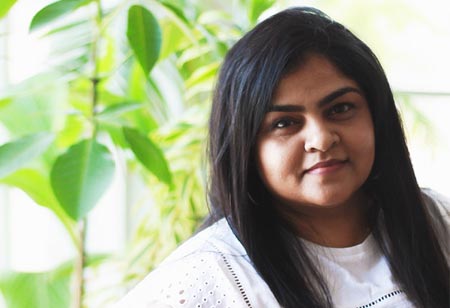 Vidya Ramakrishnan, Head - Marketing Content & Thought Leadership, Aspire Systems, 0
A marketing and content development professional, Vidya is reigning in the industry for 12+ years with superlative expertize in the fields of marketing, content development, corporate communications and client servicing.
With the world ecosystem finally catching up on the damages caused by pollution, overuse and sheer negligence in the form of climate change the world is frantically searching for sustainable solutions. And as in every field today, the solution comes with the simple formula of "Smart". Across the globe, smart cities have become the embodiment for sustainable growth and countries are adopting its virtues with a zeal like never before to finally right the wrong towards decades of environmental afflictions.
So, what is a smart city? Although, its definition is pretty fluid and seems to change from the point of view of every country it all boils down to "a city designed to solve the public problems of the urban world in a sustainable eco-friendly way using intelligent digital technology like connected devices and sensors to achieve a higher quality of life". Data, insights and behaviors are recorded, reported and decoded using intelligent technologies to define human actions to unfold demand patterns and provide faster, cost effective and sustainable living conditions.
The ever increasing congestion in the cities around the world has forced city dwellers to contend with growing waste and water management issues, overcrowded spaces, polluting traffic that directly impacts their health and wellbeing. As per statistics, cities around the world contribute to 70% of the total global CO2 emission and are in dire need for a greener economy and sustainable development goals. Smart cities thus designed comes with smart energy, waste, water and mobility management solutions equipped with smart meters, facilitation centers, intelligent traffic management, water quality monitoring, recycling, citizen engagement services and many such solutions that can improve lives, infrastructure and the environment enabling local area development.
The goal of an ideal smart city is to improve safety, time, health, environmental quality, social connectedness, civic participation, jobs and cost of living. According to a research conducted by McKinsey, smart cities could help save 15-30 mins of daily commute, reduce 30-40% of crime incidents, and enhance the efficiency of the local government and healthcare system among various other things. Some of the different facets of Smart city include:
Augmented Living
The growing congestion in the cities has made daily commute for normal city dwellers a misery but in a smart city, urban mobility is powered with smart mobility applications that is equipped with Intelligent Traffic Management, Integrated multi-modal transport, smart parking that are custom designed as per each cities existing transit infrastructure, road lines and commute patterns. These applications can ease road congestions;
provide real-time traffic alerts and highlight vacant slots in a parking lot thereby, saving time, energy and resources.
Digital platforms that encourages citizen engagement like Meetup and Nextdoor facilitates interactions between members of the local community making them feel more engaged and encourage citizens to contribute more to the economy. These platforms can also act as a channel to raise concerns, share information and so much more. They can also act as a job or skill pool that can motivate unemployed or talented people to come out.
Smart cities are also well equipped with security applications that enhance citizen safety and ensure reduced crime rates within the locality. Video crime monitoring and real-time crime reporting play a major role in these well planned cities to improve the lives of its citizens.
Sustainable Environment
Smart cities are specifically built on achieving sustainability. With highly specific applications to manage waste, water and energy, smart cities are not only sustainable but are also cost effective and healthy for its dwellers. It has specially designed facilities that can convert waste to energy, fuel or compost, recycle and reduce C&D waste and treat waste water.
The Goal Of An Ideal Smart City Is To Improve Safety, Time, Health, Environmental Quality, Social Connectedness, Civic Participation, Jobs And Cost Of Living
Tracking and regulating water consumption has become rather important in cities, with solutions like smart meters, leakage identification and preventive maintenance along with water quality monitoring, smart cities are promising much more than just simple water saving solutions. It is estimated that with the help of these digital sensors for water management the water wastage can be reduced by over 25%.
Energy management is another major step towards sustainable living. To achieve that smart cities are equipped with smart meter to track electricity consumption, renewable sources of energy as alternative energy source along with energy efficient and green buildings.
Air quality sensors can be deployed to identify sources and levels of airborne pollutants and the public can get real-time updates on the air quality and the protective measures to take over their smart phones. These measures are estimated to reduce 3-15% of the health risks caused due to air pollution.
The Deployment Paradox
Smart cities for all the planning and vision have indeed developed into a deployment paradox. Even the most advanced cities in the most developed countries of the world have been able to achieve only one-third of the planned deployment of the technology required to complete a smart city. With cities like Amsterdam and Singapore lagging behind where do cities in Africa, India and LATAM stand? Technologically advanced countries across the globe stand a greater chance at reaching the pinnacle first since, smart cities are all about sensors and connected devices, communication networks and open data portals.