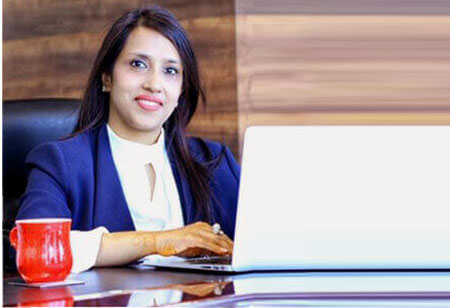 Ritu Gupta, Co-Founder & COO, Genes2Me, 0
A healthcare revolution is coming up, with females at the forefront. The health tech startup is a fast-growing industry where numerous startups have been launched in the past few years to enable quick delivery of medicalcare, diagnosis, prevention & treatment plans and quick delivery of quality services. There are many successful female leaders who are leading the health tech startup revolution successfully.
Women are usually the healthcare decision maker in their homes. When it comes to buying healthcare products and services, they make the majority of the decisions at home. So, it should come as no surprise if they are leading the healthcare services. For any business or sector, knowing your customer is one of the major components, and who better than women to know their consumers, because it is them who really are the customers.
How Women Are Pushing the Boundaries
A new generation of women leading health tech is prioritizing women's and men's health alike and seizing the opportunity in the process. Various determinants influencing entrepreneurship, healthcare, and a shift in overarching cultural norms have led to this moment. Women are mainly relying on themselves and have taken it upon themselves to develop the products and services they demand.
Keeping up with the pace of technological progress, healthcare must also be revolutionized the way healthcare is delivered. Many women have shaped the industry and created platforms to revolutionize the healthcare industry. The first name that comes to mind is Kiran Mazumdar Shaw. The renowned leader is known across the industry for her reputed healthcare company Biocon. She has been working as a Chairperson & Managing Director of the company and her leadership has taken the company to great heights. Another healthcare leader is Meena Ganesh, who has nearly three decades of experience in industries including healthcare consulting, outsourcing and e-Commerce. Her company, Portea Medical offers medical attention in home services to patients, and chronic treatment.
These remarkable women are just a few of the women entrepreneurs heralding the healthcare revolution. These female industry leaders are utilizing technology to build their successful businesses. The purpose of enlisting them as examples here is to inspire more women who are interested in the field of healthcare and technology as well as starting their own businesses. These industry
leaders with decades of experience in their respective fields began their careers in health tech when digital technology was not even known by many people.
My Journey in Health tech
We are seeing a major trend where there has been an increase in health related products and services developed with the female consumer in mind. To tap this vast segment,women entrepreneurs are leveraging their potential and technology to address the health and wellness needs of women.
As women are rising in every field, we can't deny the fact that we will see more and more women driving the change in the healthcare and wellness industry
With a decade of experience in the healthcare industry, I served as board of director at Imperial Life Sciences. My role was to provide technical solutions to life sciences researchers. During my tenure there, I decided to venture out into the field of preventive and genomic sequencing, because I felt that it is the crucial key to future healthcare. The preventive healthcare diagnosis and analysis of predisposition of genes can help individuals in diagnosing their probability of having any diseases such as Alzheimer's, cardiac arrest, Parkinson's disease, asthma, cancer, or diabetes.
Rather than following a 'one size fits all' approach to healthcare, a personalized approach could lead to better treatment. With this realization, Genes2Me was established in 2016. In such a span of short period, our company has become one of the leading molecular diagnostics in the country. The state-of-the-art diagnostic lab at Genes2Me and disruptive genomics testing have proven to be a game changer in the healthcare sector, as it has brought efficiency and enhanced quality healthcare at the helm.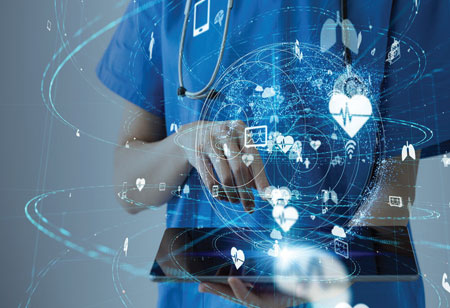 Working in the role of COO, I have had my own share of challenges and obstacles. As I am responsible for the overall operations of Genes2Me, I overlook people management, digital marketing, and finance in the company. Genes2Me is currently running genetic testing in four segments including personalized DNA Genetic Testing, oncology, mother & child, and genetic diagnostic. The impact we have made in genetic and diagnostic testing has led to people making informed decisions about their health.