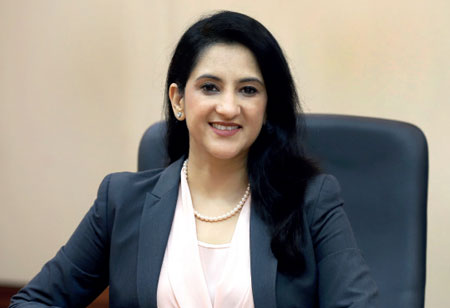 Ruchika Malhan Varma, Chief Marketing Officer, Future Generali India Insurance, 0
As the Chief Marketing Officer of Future Generali India Insurance Limited, Ruchika is responsible for FG's brand & marketing communications, product innovation, digital assets & capabilities, CSR and web sales.
The upheaval caused by the pandemic has compelled the industryto undergo some drastic transformations. As the world witnessed digitization taking the front seat in the post pandemic scenario, the very rudimentary aspect of running businesses was challenged, and working remotely has gradually become the new norm. Coming to standstill, the market witnessed the downfall and demolition of many businesses that failed to comply with the evolving trends. With industry leaders brainstorming to come up with innovative ideas that can revive the market and help attend its long lost vigor, the future remains uncertain. Reflecting on the nuances of the current situation of the industry leaders and business corporates, Ruchika Malhan Varma engages in an exclusive interaction with the CEO Insights. A result oriented marketing strategist, Ruchika has 20+ years of marketing experience across multiple industry sectors, including finance, media, entertainment, travel, and consumer goods. A thought leader in Marketing and the recipient of multiple accolades for her work, including WARC International Awards, Marketing Effectiveness Awards(The Effies), Brand Equity Awards, Singapore Hall of Fame and Global Promax Awards, Ruchika holds extensive skills in managing startups and established brands in India as well as internationally. She has also been honored as Asia's Finest Insurance Leader in Marketing, India's 30 Best CMOs and Iconic Woman Leader in Asia.
The global pandemic has affected almost every aspect of our lives including our working situations. Can you throw some light on how the pandemic has altered working scenarios across the Indian corporate sector?
The Covid-19 pandemic has fundamentally changed the way we work, compelling organizations to find ways to accelerate their digital journey. Technology took center stage and proved to be the biggest enabler for employees to work from home while maintaining high productivity and efficiency. A natural fall out of Work From Home(WFH) culture is the speedy adoption of digital technology.(In fact, a 2020 McKinsey Global Survey found that companies have accelerated the digitization of their customer and supply chain interactions and their internal operations by three to four years).
Remote working has certainly been a blessing in disguise for a section of the workforce those who were qualified and skilled but had to settle for less or were unable to work due to family commitments or post maternity obligations. As far as employees are concerned, reskilling and upskilling seem to be their mantra.The accelerated digitization has created many opportunities in the tech space AI has become even more relevant in 2021.
Meanwhile, corporations have learned that offering WFH can be a win-win situation, as it offers employees flexibility and comfort while saving establishment costs and other expenses. The pandemic may have caused an unprecedented disruption; however, it has also opened doors for many. It is now up to the Indian corporate sector to leverage this opportunity, reimagine how employees do their jobs, and it's up to the employees to find what works best for them.
With most companies being compelled to adopt the work from home model throughout the pandemic, how did it impact productivity and efficiency as a whole? Can you recount your experience of working from home at Future Generali as well?
Like organizations across the country, the pandemic motivated us to adopt the WFH model. However, being a dynamic and flexible organization, Future Generali has always invested in technology towards being a future ready organization. It is this forward thinking mindset and vision that helped us see much lower disruption compared to other companies. Future Generali's swift action helped us move to a WFH scenario overnight, making arrangements to move office assets and laptops to employees' residences much ahead of the mandate and lockdowns. We managed to easily establish a WFH protocol, thereby ensuring zero disruption in work. We ensured that our customers were served by investing in digital tools for self-servicing and technology that enabled our call center to respond to customer queries while our executives worked from home.
It always helps when you have agility and employee-centricity at the core of management thinking. Employees reciprocated this sentiment by readily adapting and learning new technology, as a result of which productivity increased, and FG grew by 15 percent quarter on quarter.
Personally, I have found that WFH offers several advantages, like saving several hours of commute time,
which I now use to focus on work, family, and indulge in other activities.I am able to schedule and structure my meetings and plan my day better, which has impacted my productivity positively.
What is your take on the importance of maintaining a healthy work life balance? With lines between work and the home getting blurred, how does one strive to maintain a status quo between the two?
It all boils down to a single thing: discipline. The only way to make sure you maintain a healthy work life balance is to be disciplined. While working from home, make sure you log in and log off on time. Just because you are at home, don't mess up your routine and your schedule. Figure out when you are at your productive best and plan your day accordingly. For instance, I find that my most productive time is early in the morning, and so I make it a point to never schedule meetings in my first hour of work. Instead, I set aside that time for some thinking and strategizing.
i have found that WFH offers several advantages, like saving several hours of commute time, which i now use to focus on work, family, and indulge in other activities
As women, we juggle so many things simultaneously and end up doing so much more work between managing the office, home, and children. Therefore, it is all the more important to make sure you take time out for yourself. Neglecting yourself can prove costly in the long run, as overall you will find yourself not as effective as you need to be.
Can you take us through some steps and measures that you have taken as an individual to attain the ever elusive work life balance?
First and foremost, I make sure that I never skip a single day of exercise. From 8 am to 9 am is my me time, and I consciously choose to use it to exercise. I recommend using a fitness app to help you track your progress. Nutrition is very important to me. I am careful about my food intake, and actively steer clear of the impulse to munch on snacks.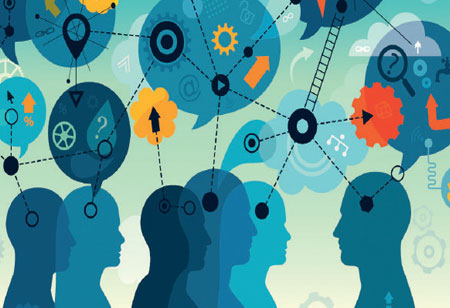 I make it a point to spend some time over a cup of tea with my husband and daughter before I start work for the day. I plan my day, and make sure I end my meetings by 6 pm sharp and then take out two hours to finish off my pending work. I try to switch it off by 8 pm. It also helps that Future Generali promotes a culture where we do not disturb employees after work hours.
I find spring cleaning relaxing it centers me. In fact, I take out an hour every weekend to sort out some clutter in the house. I also typically listen to a podcast or TED talks at least a few times a week, which is related to my functional area of marketing, digital technology or content creation. Good conversation energizes me, so I often seek out social interactions with like minded people on weekends. The pandemic has thrown light on the importance of mental well being which is why I meditate for 10-15 minutes every day. I have even done a few mindfulness and positive intelligence courses to help me understand myself better. Meditation is something I think every individual can benefit from.
How do you see the working environment evolving in the new normal? Will there be any lasting changes that the pandemic will leave behind in the corporate world?
The pandemic has turned the age old traditional philosophy that we had regarding work on its head. Lessons that we have learned include the fact that you don't need a physical space or a designated office anymore, digital technology is a game changer, and you don't necessarily have to be constantly around people to be most productive. It is possible to find a balance between activities that require group input and face-to-face interaction, like brainstorming, and activities that can be done from the confines of your home, like strategizing. A direct consequence of these lessons is the emergence of the hybrid model of work and it is here to stay.
The biggest lesson that the pandemic has taught us is to value our relationships with family and loved ones. Therefore, for employees, flexibility will be the key now this involves finding the time that works best for them and allows them to prioritize their family. For instance, a new mother might decide to take two hours off in the afternoon with her child, and clock in those two hours later during the day.
As far as corporations are concerned, the use of digital tools that enable remote work has helped offices cut down on real estate costs, commute time, travel costs (both domestic and international, for client meetings). At the end of the day, happy employees are productive employees. Therefore, it is in the interest of corporations to adopt a model that allows for flexibility.