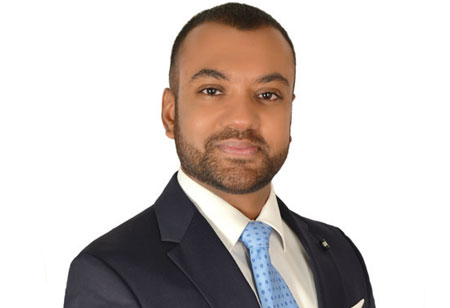 Abeer Kumar, Head - Legal, Rapido, 0
In an interaction with CEO Insights, Abeer Kumar, Head - Legal, Rapido, expounds on why enterprises are betting big on legal advocating, which provides the legal solutions to modern day transport businesses, and how to overcome problems of the transportation's legality issues using technology.
What is the importance of advocating in the mobility sector while being assisted by an excellent transportation system?
India's mobility sector or fleet unit has been experiencing a huge amount of change with the integration of mega innovations, which continue to define and redefine certain finer aspects of mobility rules for future success. The speed and magnitude with which innovation is taking place has encouraged the competitive world and is helping rethink a lot of aspects for investments, partnerships and technology.
The legal framework surrounding this sector has also been evolving to meet demands of change for ondemand transport services. The kind of problems everybody was facing,especially from a regulatory perspective, is where I feel an'inhouse counsel' or'an advocate', working in the mobility sector comes in. Such in house counsels are not only required to carry out the daily functions of ensuring compliance and mitigating legal risks or internal versus external risks, but also required to affect the evolutionary process of the legal system in the mobility sector.
Inhouse counsels in the mobility sector legally enable a company to enter a business market. And how do you do that? An advocate working with the mobility sector helps in inhouse counseling, thus balancing ambiguities surrounding the gaps. They find the demand for a product or a service through legal steps and business networks. The second aspect is by engaging with authorities. Regulatory authorities help in facilitating the mobility business by application of existing laws. However, by finding a gap in the law, a business in the mobility sector can help introduce effective legal rules by educating such authorities about such gaps and mending such gaps.
How is the corporate sector helping in the development of the cropping system in India? How can accidents be prevented in on road traveling?
The corporate sector has been instrumental in bridging the gap between investment and improving operational & managerial efficiency in the transport sector, as it realizes that it has to address the capacity restraints and inefficiencies that are already there in the existing transport infrastructure. And the growth is tremendous.
The corporate sector recognizes the challenges and advocate generation of income and ensuring employment is increasing. The corporate sector has been highly instrumental in influencing changes in the ecosystems by introducing the concepts of shared mobility, mobility-as-a-service, and subscription models, all of which aim to lower the legal burdens and supplement the existing public transport system. It is become a huge boon for the industry while encouraging the existing laws and actively engaging with the government to make them realize that certain benefits are attached to its revenue generation with the help of two wheelers which constitute 70 percent of the total
volume of the vehicles.
Traditionally speaking, two wheelers have always been considered a quick, easy and affordable mode of transportation. Suppose you are going from point A to point B in the public transportation system. Now, say then for moving from point B to another point, say P, one public transport is not enough. You need to break your journey. This is where two wheelers can bridge the gap. The proliferation of two wheeler taxis and other bike fueling ventures can generate huge gains in the reduction of traffic congestion impacts in the environment. The traveling cost gets lower due to low maintenance cost,low infrastructure cost, low fuel consumption, and gainable employment. Stats say that even accidents will get reduced with decreasing burden of existing public transport.
The proliferation of two-wheeler taxis and other bike fueling ventures can generate huge gains in the reduction of traffic congestion impacts in the environment
How do you recognize the marketplace or any legal dispute beforehand and help the betterment of the legal judiciary of the transport system in India?
States operate independently when it comes to transportation, even with government intervention. Upon request, relevant authorities state the existing laws, which help in optimum performance of the market research for information about product development and technology solutions demand in a marketplace. The legal department first assesses the regulatory framework within which it allows to operate for finding gaps, which is where active engagements with authorities take place. Authorities learn the various aspects of employment generations, utilization of idle assets, and revenue manifesting. Forward to their learning, they adapt and change policies, introducing innovative concepts, ensuring compliance, and mitigating many risks related to the legal department.
Tell us your thoughts about how development can take place in the judiciary system with better of legal technologies, education and introductions of lawful advisory.
We have seen the pandemic creating a negative impact on the various sectors. The transportation sector came to a grinding halt for a while. However, the judiciary continued to function in some capacity. It was concluded that a complete lockdown is not an option for the Supreme Court or High Court tribunals; which is why a virtual hearings were introduced, which in some form helped the overburdened judiciary system. Post pandemic of course, e-filing and a hybrid of physical and virtual hearings, will likely remain. But in my opinion, we have a long way to go in this regard. There still remains basic requirements such as access to internet, devices, basic technological infrastructure, and basic know-how especially for those who are working in district courts. It is unfair to expect lawyers working in semi urban or rural areas to have access to internet or even smart phones. Therefore, before we can assess the success of technological adoption by our courts, we need to enable and educate various members of the legal fraternity and judiciary. But it is a start and a wake up call that we need to move with the times.
I have realized that when you're working for an organization that is dedicated to solving the transportation troubles of this country, there has to be some amount of work, which we're already doing. There also has to be greater awareness, and some sensitivities are also involved. More education and an equivalent or greater acceptance puts things in perspective.