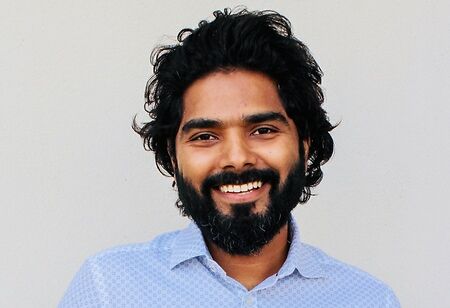 Sumit Gupta, Founder, Whizard API and The Viral Pitch, 0
The e-commerce ecosystem has boomed significantly over the years, both in India as well as at the global level. As per Statista, global retail e-commerce sales were valued at $ 4.9 trillion in 2021. The study further states that the market is projected to grow by 50 percent over the next four years and will reach the $ 7.4 trillion mark by the end of 2025. These statistics are indicate that the e-commerce trend will pick up pace in the times to come. The study also points out that the major reason for the market's growth is the rising consumer preference for online shopping.
To cater to the demands of the customers, as well as to keep them satisfied, businesses are adopting the e-commerce route. Hence, this would be the appropriate time to join the 'e-commerce' bandwagon and establish the online presence of your business. However, in this era of social media and instant messaging, to have a robust digital presence, WhatsApp chatbots are an essential element in your e-commerce journey!
WhatsApp API: Game-Changer for E-commerce
As evaluated by Statista, WhatsApp has an active monthly user base of two billion. This implies that it is a popular platform amongst customers and that a large number of potential customers are also present on the app. Chatbots especially WhatsApp bots have applications in various industries and e-commerce is a significant market. As per Grand View Research's report, the e-commerce domain dominated the global chatbot market share with 24.3 percent in 2020.
According to Fortune Business Insight's study, the global chatbot market size will grow to $ 1953.3 billion in 2027 at a CAGR of 22.5 percent. WhatsApp chatbots occupy a significant position in the global market. It further points out about advancements in Artificial Intelligence coupled with growing retail and e-commerce at the global level would drive the market's growth. Hence, businesses can leverage this opportunity by incorporating WhatsApp chatbots that help in smooth automated customer communication and instant query resolution. They also enable effective marketing and allow seamless operations of businesses so that they can follow their customer-centric approach.
WhatsApp Chatbots: The Need of the Hour for E-commerce Businesses
With WhatsApp Business API's integration with chatbots,businesses have round-the-clock availability that ensures instant yet effective query resolution of the customers. With the power of AI-enabled bots, businesses can tap customers across geographies surpassing all linguistic and cultural barriers thereby engaging in multilingual conversations with the customers.
They have thus emerged to be a game-changer for e-commerce businesses and are an essential element in the e-commerce journey of businesses!
With their automation, image recognition, and speech recognition features, they foster effective customer communication. Furthermore, WhatsApp bots offer personalized experiences and allow businesses to develop valuable connections with customers. They ensure that customers feel a part of the journey by feeding them with regular updates about their purchase from placing an order, tracking its shipment, to finally receiving the package. Once the product has been delivered, a quick post-purchase check-in or product installation can also be done with the help of WhatsApp chatbots. This paves the way for enhanced customer experiences thereby enabling customer satisfaction, engagement, and loyalty. Customer feedback is critical for the success of your business. WhatsApp chatbots ensure the same with their quick feedback collection from the customers.
WhatsApp chatbots automate the entire process and initiate a conversation with the customer through a click-to-chat link. Businesses can effortlessly collect their details and link a quick call-to-action thereby enabling lead generation. They also enable catalog creation for effective display of your products and even allow safe and reliable online payments by integrating with payment gateways thereby ensuring the purchasing experiences are hassle-free and seamless for the customers.
Summing up!
WhatsApp chatbots possess the potential to upscale your online retail business and take it to the zenith. Modern customers demand tech-savvy and high-end experiences. They also believe in engaging in fruitful conversations and developing meaningful relationships. WhatsApp chatbots enable personalized communication, engagement with existing customers, seamless interaction with potential customers, greater conversions and sales along with fostering customer support and experiences. They have thus emerged to be a game-changer for e-commerce businesses and are an essential element in the e-commerce journey of businesses!