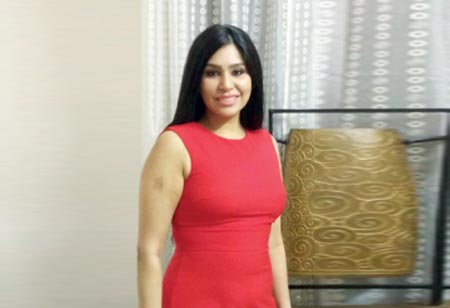 Dt. Shikha Mahajan, Holistic Nutritionist and Founder of Diet Podium, 0
Coronavirus has taken the world a hostage and is rightly the only topic discussed. Every person, directly or indirectly, has been affected by the newest strain of corona virus called Covid-19. The fact that the economy of every single country is being impacted is no news to anyone. Even the evergreen industries – food, restaurant, hospitality, fast fashion, education – are all feeling the scorching heat of this pandemic. There is no relief for any industry in sight as it is clear that even when the strict lockdowns across the world open up, schools, malls, restaurants, theatres etc are still not going to function like before. Whether they will need longer lockdowns or they need to rework their entire functioning is not clear yet. But we can be sure that there will be new ways of doing the old things.
However, in the middle of all this there is one industry that is standing tall- the Healthcare Industry. This is also carried forward to the Allied healthcare industry which includes Nutrition Industry, Supplement Industry, physiotherapy, psychotherapy, naturopathy and other alternate therapies.
Amidst the growing fear for life, people have realised the importance of health. They are waking up to the fact that the job they sacrificed their health for will not be there forever, and that in health they can fight stronger, longer and better.
People are increasingly looking at dietitians and nutritionists to help them improve their immunity. With the gyms shut down, people are looking towards nutrition to ensure they are in good health.
In 2018, the total healthcare industry was estimated to be at $ 8.45 trillion, and was expected to reach $ 10 trillion by 2022. Whereas, the nutrition industry alone is projected to read $465.4 billion by 2025.
Nutrition supplement industry is growing by day under the coronavirus lockdown as people are doing their best to boost their immunity. Few things are allowed to be produced currently in India, and nutrition supplements are one of them.
Nutrition and Dietetics Counselling industry too has been seeing a similarly growing trend. There is a growing number of people who due to the long working hours and lack of flexibility during work hours have always shied away from being on a diet. During the current lockdown, being at home, having ample time to cook healthy meals, and the lack of social distractions and eating out, many people are now looking to be on a diet and getting their health back.
Moreover, nutrition counselling is one field that can work totally online or on call for an extended period of time.
Personally, I have been doing more online or on call counselling for most of my career than in person. It saves time for everyone and doesn't need to take away anything from the results.
There has been an especially growing trend in the NRI population to consult a dietitian in India instead of their resident country partly due to the high costs abroad and partly due to the lack of understanding that most foreign dietitians have regarding Indian food.
It is also a fact that while many doctors are under the direct line of contact with most patients, dietitians do not have to face similar duty calls. Most dietitians employed in hospitals are working in the background as the making of the diet charts is more or less a desk job.
It Is Also A Fact That While Many Doctors Are Under The Direct Line Of Contact With Most Patients, Dietitians Do Not Have To Face Similar Duty Calls
Moreover, a growing number of dietitians prefer the flexibility, stability and higher income that come with their own practice. So, most dietitians and nutritionists have their own clinics. It remains to be seen how these practices will change over the next few months or in the coming times, but it is for sure that there will be a trend towards more online than in person consultations.
Another field under nutrition industry that has thrived over the last decade is the Nutrition and Dietetics Education Industry. There are a growing number of institutes that are offering classes for dietetics. Though the UGC has various degrees under B.Sc. and M.Sc. that are geared towards this field, there are many institutes that also provide diplomas and certificate courses.
It is to be noted that these courses are usually accredited by various universities or Continuing Professional Development Accreditation Bodies. Our recent project "Allied HealthCare Academy" has launched multiple certificate and diploma courses under the Nutrition Science branch and is in process to bring in other branches like naturopathy and psychotherapy.
Most institutes, both government and private that provide quality education are brick and mortar institutes. However, with the growing concern around infection in schools and colleges, there are doubts about when these institutes will open up again. Currently my personal suggestion to aspiring students will be to opt for online institutes that are providing in depth knowledge of Nutrition and Dietetics. If you are serious about taking nutrition as a career, look into an option where you can be sure of uninterrupted studies over the coming years. Online education has taken over a lot in the past few years and certainly is the future too. Nutrition industry too is moving towards this trend.
It is sufficing to say that though every field has come to a standstill, nutrition industry may not only survive but also thrive despite coronavirus. Currently all three major branches of this industry – consultancy, supplements, educations – seem to be safe from the post Covid-19 recession.