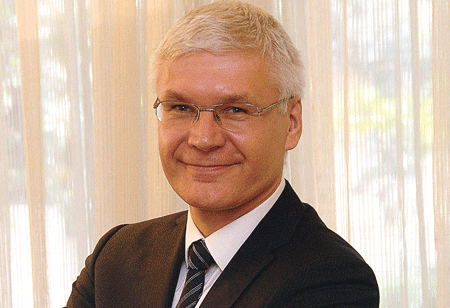 Dr. Wilfried Aulbur, Managing Partner, Roland Berger India
Many corporate executives think of India in terms of 'Jugaad' – ingenious quick fixes that use minimal means to solve real life challenges. A typical example would be a plastic water bottle that serves as a tank on a two-wheeler or a tractor that doubles up as a motor for water pumps. Yet, innovation in India in the true sense of product, application or business model, is real, and is increasingly gaining momentum. Much like the country itself, innovation in India is multi-faceted.
On one hand, we have transnational innovators. Large multinational companies such as GE, Honeywell, Siemens, Bosch, and Mercedes-Benz, that run research and development divisions in the India which are often the largest R&D institutions outside of the MNC's home country. Here, 'India inside' happens, i.e., path-breaking developments that have a major impact on products and services that are being sold globally without the world knowing that the algorithm on an ECU was not developed in Stuttgart or Detroit but in Bangalore.
In line with the large multinational companies, we have leading Indian companies that are using the inherent advantages of scalability, turn around times, competence and potential cost to drive their international competitive advantages. Companies such as Tata Motors, Bajaj, and Bharat Forge compete with their products and services successfully in global markets based on the R&D that is done in India.
Other Indian stalwarts, the 'Smart Spartans', use India's penchant towards frugal engineering to create products not for the top one billion customers of the developed world but for the six billion customers of the emerging world. Take Godrej Consumer Products as an example; the company successfully leveraged product ideas from its acquisitions in Argentina and Indonesia for applications in India. Its frugal engineering approach, i.e. the relentless focus on providing the right customer value at the right price, drove re-engineering efforts along the value chain resulting in products that matched the wallet of India's aspiring masses.
Rather than trying to fight a niche battle with MNCs in restricted market segments, Godrej was able to repeatedly create new mastige segments in which it ruled due to the first mover advantage. A case in point is the Fast Card, a Rs.1/sheet mosquito repellent that enables Indian farmers a quiet sleep by keeping mosquitoes at bay.
Of late, a few MNCs have started to get the frugal engineering game right. A case in point is Renault with its much acclaimed Kwid. The Kwid, an entry level SUV, is a clean slate development, i.e., no existing platform in the Renault-Nissan universe was used to develop the vehicle. Rather, teams of French, Japanese and Indian engineers set out fresh to develop a vehicle that could challenge the market leader Maruti-Suzuki in the entry level segment by providing all the features that Indians value – roomy interiors for large families, heavy-duty air conditioning, fancy navigation and media systems, attractive styling, low fuel consumption, low after sales cost, value-for-money pricing, and other aspects – at a very attractive price point. The Kwid has been selling at around 10,000 cars/month pretty much since its launch and has firmly established Renault as a company that understands what it takes to succeed in India and what is needed to leverage India as a base for developing and producing globally relevant products for other emerging markets.
Last but not least, we have the 'Meteoric Mavericks', startup companies that are driving the frontiers of what is possible in India. Here again, a frequent complaint is that often business models from the West are just copied and applied to India. In part, this is true and it is true not only for startups but also for other Indian companies. It is also inevitable. As countries develop, copying good ideas from other markets is necessary in order to leapfrog developmental stages. Having said this, making business models work in India takes its own set of innovation as one has to fight a challenging logistics infrastructure, demanding customer requirements, difficult suppliers, and so on and so forth.
Innovation in India in the true sense of product, application or business model, is real, and is increasingly gaining momentum. Much like the country itself, innovation in India is multi-faceted.
Beyond this however, true innovation happens as well. Take redBus as an example. The company is an aggregator for bus tickets and was born out of the pain of buying a bus ticket in the pre-redBus days. Sitting at the interface of customers, travel agents and bus operators, redBus creates transparency around seat availability, performance of bus operators, profitability of routes, and other aspects, and in the process creates a win-win-win situation for all stakeholders. redBus even tries to improve the bus travelling experience internationally via its first forays into Singapore and Malaysia.
As in the case of the 'Smart Spartans', the edge for Indian companies and startups is to come up with innovations that positively impact the lives of the six billion emerging market customers. It is this mass of customers that can be adequately served by frugal innovations driven by the understanding of real life constraints. Here Indian innovation will make probably the biggest difference. In turn, the scale effects will be a fertile ground for Indian players to take on MNCs in due time.