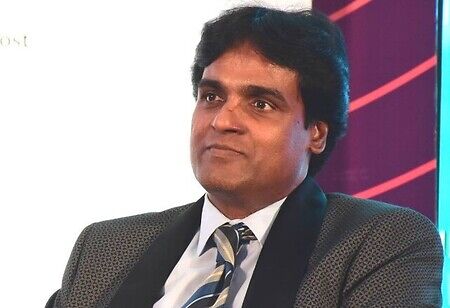 Suresh A Shan, BFSI Head, Enterprise Architect & Creative Innovator, Mahindra Finance, 0
CEO is the captain of the ship. The captain should have clarity on the path and depth of the ocean as well as to handle the critical traits necessary to get to the top gear of any division or career field aboard the business ship. The captain must focus on the climate projection to step out of the comfort zone and challenge oneself to improve. Since, the more work we take on to float seamlessly, the more we learn to earn. We should then apply the acquired lessons to every aspect of the prospect sail of sailing. From a captain's point of view, it's not just the certain aspects of the shipping world, rather the complexity of the life in the corporate culture.
Captains do not wait for Icebergs to be a proactive thinker; good leaders can foresee potential problems before they happen. However, terrific a rainstorm may be, be a go getter and learn how to listen to provide timely feedback, as listening gives trust to build upon safe long sails. Ensure that the support systems of the ship are functioning proactively and empower and encourage engagements with all the entities to make it an unstoppable journey. Since, working and sailing on a ship is like creating a reasonable budget and sticking to it can be the difference between the success and failure of our floating venture. By learning how to safe sail on essential finance skills, captains can avoid overspending and appropriately allocate the company's resources during long travels. Both on water and land, captains must be up to date and ensure safe sailing in all transformations.
As captains, let's face it! Distributing endlessly with differing feelings, competing tensions, and shifting personalities, makes a marine sailor to fortunately or unfortunately fall prey to a weaker or stronger system, leading to a situation becoming authoritative. Unlike other fields, specialized expert politics on ship can sometimes take a form too dreadful a sound. A captain's importance of speaking confidently as an aspiring individual can't be overstated, whether pitching to investors, communicating with clients, or making conversation at an event. The way he or she talks about a business and its potential can influence how others see it. They do invest their five percent of their income invested in upgrading constantly till the end of their journey.
A great captain is not much different from an owner or a boss, as they are the captain of a sailing ship. The chief captain of a sailing ship needs to be crystal clear of the purpose in the mission ahead. They should have a predetermined definition of success or failure towards the mission before embarking on their unstoppable journey.
Additionally, they should have absolute knowledge of their vessel and its internal workings with the closed and open environment. Captains who sail the ship should have their own ethos and pathos, culture and goals. But it seems the truly successful Captains for the companies share a few common traits: Great Headship, Delegation with Authority, Mutual Commitment or Devotion to the principles of safe sailing.
They must be committed to the health and wellness of their team, both physically and emotionally
A good successful Captain understands that there are many critical functions on board that they must delegate to understand that they cannot operate on a ship alone. They must understand that for delegation and hard work, they must select those whom they can delegate wisely and then give complete power of authority to them to make the necessary decisions on their own to ensure they can perform well and do their jobs. They must act swiftly if they see that management changes are necessary.
The captain are the one one who can understand the morale of all shipmates with different functions that are critical to efficiently ensure teamwork, draw outcomes and replace abusive or incompetent managers quickly. They must be committed to the health and wellness of their team, both physically and emotionally. They understand that when a team intrinsically buys in to the outcome of a mission, they are appropriately compensated psychologically as well as financially. They should beyond the call of duty to achieve a mission's goals each time. The captains should have dialogue with all entities when it comes to reaching the extremes in addressing the interests of an organization.
Lastly, the captain must have an absolute commitment to the 12 R's: Republic, Regulated, Right, Research, Replacements, Reality, Regular, Risks, Restructure, Reduced, Routine, Recitation. They must ensure that the team has all the provisions they need to perform their work and achieve their goals. Furthermore, they should have all systems, policies, best practices, and procedures. Staff has to be well trained and recognized for their accomplishments.
Captain's cabin on the starboard side is a tradition that has been existing for many years but there have been some exceptions to it where captain's cabin is on port side. Captain being overall in-charge of the ship was considered superior to all the crew onboard and was given superior side of the ship.
Following this similarity, the Belief Behaviour Business Best Benefits of any captain to any company that applies these principles will greatly enhance their performance and vastly increase the odds of achieving their business goal benefits, profits and growth. I wish all the CEO Captains who are digitally transformed for a smooth sailing in the deeper oceans. Let their passion with professional journey continue...2025!!!.