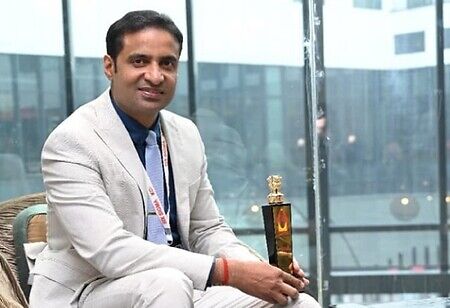 Sameer Bhati, Director, Star Imaging and Path Lab, 0
COVID-19 is spreading massively all across the world. The information, statistics, guidelines, etc., are changing rapidly leading to turmoil and misinformation which is spreading along with the infection. To slow down the spread of the deadly corona virus, including the negative emotions associated with it, the employers should come forward and have a talk with their employees about the massive spread of the virus, its potential impact on their work and what employees can do to protect themselves.
Following are top five workplace safety tips for protecting the workplace environment and employees from spreading the virus:
1.Encourage Regular Hand Washing
Remind your employees that the best way to combat the spread of the virus is to regularly wash their hands and avoid touching their eyes, nose or mouth. Washing your hands with soap and water for about 20 seconds, rubbing and lathering the backs of the hands, between your fingers and under your nails will spare no germs alive. To reinforce and remind your employees time-to-time that they should be washing their hands regularly, place posters and signs around the office, especially in public areas like bathroom and canteens.
2.Perform Routine Environment Cleaning
It is important to clean and disinfect all the surfaces in the workplace that are frequently touched such as workstations or desks, tables, door knobs, windows, taps, toilet seats, etc. The employees should use proper cleaning agents like disinfectant sprays, bleach solution, etc., and must carefully follow the directions mentioned on their labels. The best you can do is to provide the employees with disposable disinfectant wipes so that commonly touched or used surfaces can be cleaned before and after each use.
3.Actively Encourage the Sick Employees to Stay at Home
It is strictly advised many-a-times from various health professionals and organizations that employees who have symptoms of COVID-19 like cough, cold, fever, breathlessness, etc., should stay at home and not come to the office until they are free from the symptoms of Covid-19. Employers should ensure that they provide full support to sick employees and that their sick leave policies are flexible and consistent with public health guidance.
Employers should have an open discussion with the employees on how to best decrease the spread of and lower the impact of COVID-19 in their workplace and must then share the same with their employees
4.Postpone Travel Plans
Advise your employees to check for health notices for travelers with regards to their work travel plans. If any area is heavily affected by the spread of the coronavirus, strongly suggest them to postpone their trip or cancel it. If it is very urgent, employees should also make sure to check themselves for symptoms of the virus frequently while traveling, as to not infect any other person who is traveling with them.
5.Have an Open Talk Session with the Employees for Ways to Combat the Spread
Employers should have an open discussion with the employees on how to best decrease the spread of and lower the impact of COVID-19 in their workplace and must then share the same with their employees. These plans should identify and communicate their objectives, which should include the following:
•Reducing transmission among staff
•Protecting people who are at higher risk of having adverse health complications
•Maintaining business operations while taking all necessary precautions