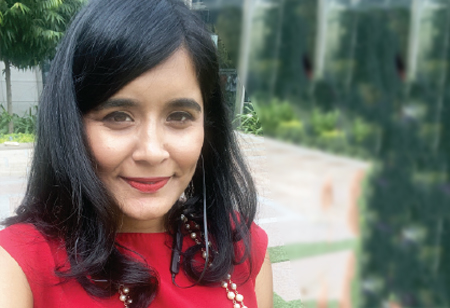 Mansi Mehta, Growth Monk, MediaMonks, 0
Mansi has been associated with MediaMonks for over four years now, prior to which she has worked with wellknown media agencies such as All India, Radio, Zee Media Corporation, Channel 5, and NDTV, to name a few, and even incepted ACityGirl.
Advertising to me is a service; a medium between people and products, a connection between economy and market, a line joining different pieces of a puzzle. It has the power to change lives, thought and consumption trends. So what happens when this powerful bunch of forward thinkers and trend spotters too have to sit and watch from the side-lines? They adapt. They innovate. They shed their old skin.
I am very lucky however, to be part of a system that prides itself in being 'Digital First', but also in how its structured hence making it agile. To quote Sir Martin Sorrell, Founder, S4Capital, "The group's promise is to deliver content 'Faster, Better, Cheaper' or 'Speed, Value, Quality'. In this global lockdown situation, this is very attractive for brands.
While these are unusual times, we do know one thing; people will be spending more time at home behind screens and machines than ever before, looking at & for things to surprise and delight them, to see and share, creating an unparalleled footprint. So our business teams are in constant touch with our clients, first to personally check on them and see if they need any help, and then to enquire if their business strategies need to pivot in the current environment.
In an environment, where the world's largest economies are fragile, the best things that agencies like us can offer to brands is business continuity. This allows for the
brand and consumer bond to weather this turbulent time and be the foundation for global economies to grow on in the later part of 2020.
For most, the operational challenge of 'work from home' is more difficult than the actual mindset. Younger and passionate agencies redefining content for the various worldwide web platforms have already changed their work culture and environments. This allows them to work remotely with artists and individuals who are perfect for the project, instead of working only with the roster of employees who may be at hand to deliver the campaign – simply because it's all about an artist and his vision.
Clients whose businesses offer solutions that make 'work from home' seamless and convenient need to communicate the same to consumers, who may not have needed the same services prior covid-19
For most of the CMOs, there are three key questions, and like many other things in life, it comes back to the age old How, What and Who – How do I communicate to my loyalists? What do I say/do to help them? Who can transition us into this digital ecosystem? Clients whose businesses offer solutions that make 'Work from Home' seamless and convenient need to communicate the same to consumers, who may not have needed the same services prior Covid-19. In the absence of extensive live shoots, we are working with them to offer 2D, 3D, infographic banners and video templates to choose from, to reach-out to this audience. For clients who may already have existing films and footage, edit teams are cross-pollinating disciplines to re-use, re-edit and repurpose to provide a fresh take on existing content.
Finally, brands need to be able to work with partners who not only have local artists who understand the look, feel and tone, but also international partnerships that allow them to work across timelines, disciplines, and artists. For some of our clients, while we are building content strategies locally, we are using our Singapore, Amsterdam and LA studios for contained live shoot execution. As marketeers, let's embrace this dynamic shift in platform, as social distancing may be a necessity today, but looks like it may also be a way of the future.