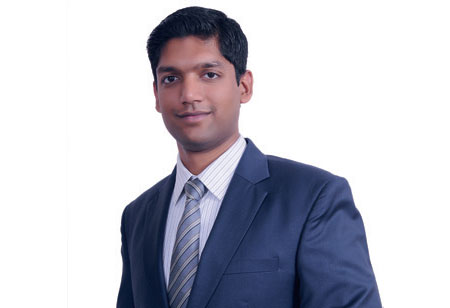 Nishit Jalan, CEO, Grovy India, 0
For more than 30 years, he is contributing to the finance sector with business planning, analysis, forecasting, internal control, and business management.
The real estate market has been on fire this year with a sudden wave of relocations due to the remote work and also, low mortgage rates. Meanwhile, home prices continue to fluctuate since the corona virus outbreak, from hitting a low due to fear of the pandemic in the initial phase to pushing new boundaries as buyer demand continues to surge.
There are many trends that are expected to continue driving the real estate values, for examples, the millennial middle class which seeks independence of owning a home. This millennial segment has become a dominating force in real estate and what they look out for in a home drastically contrasts from the baby boomers. As we near the end of 2020, let's have a look at the millennial home buying trends in the luxury real estate market throughout the year.
The Housing Market
Economists always pay close attention to the housing as well as the commercial market as a major indicator of economic news. Additionally, it has always been a healthy market for investment as growth comes sooner or later - obvious from the real estate signage all over the neighbourhoods. However, while navigating the real estate market, certain trends are worth paying attention to - mortgage rates, tax charges, lower prices homes vs higher priced homes, the market of amenity rich apartments etc.
COVID-19 Impact on Indian Housing Market
Government has taken numerous measures in the recent past to revive real estate demand, especially in the phase of lockdown and early shock. This includes lower interest rates on home loans and higher tax breaks to make purchases more lucrative in addition to setting up a stress fund of Rs 25,000 crore for stuck projects.
The significant slowdown in demand for residential spaces curtailed housing sales, price growth and project launches in India's housing sector, which has been reeling under the pressure of mega regulatory changes, such as the Goods and Services Tax (GST), Real Estate Regulatory Authority (RERA), demonetisation etc.
However, after hitting a record low level in terms of demand and supply during April-June period of 2020 as every other industry, the residential real estate segment is experiencing the restoration of normalcy as the period after June saw a significant increase in demand, especially among millennials. This is reflected in new launches and home sales, according to a quarterly analysis of PropTiger.com. Further, as per the report, developers sold 35,132 units during July-Sep, an increase of 85 percent from the previous quarter.
For example, in the capital city of Delhi, people are opting for spacious houses as the number of people in the family is increasing. During the lockdown and remote work, many people realised the need for a big house and are now, exploring options to upgrade. Apart from this, many faced problems with old construction and are now
convinced to shift into a new and modern construc tion. High earning professionals have the backing of low interest rates and are keen on improving their lifestyle. Also, there are people who want to shift into houses close to their parents and family.
COVID-19 Impact on Home Buyers
The RBI's step to bring down the repo rate to 4 percent bought positive effect on buyer sentiment along with giving major support to existing buyers, who might struggle to pay EMIs because of the lock down or job loss. Further, the pandemic has made millennial buyers realise the value of home owner ship, ultimately, giving a solid sentiment boost to the housing market.
The RBI's step to bring down the repo rate to four percent bought positive effect on buyer sentiment along with giving major support to existing buyers, who might struggle to pay EMIS
When social distancing, work from home and safety remain the priority, there has been increasing digitisation of real estate with impressive growth in online demand. As a result, buyers and developers have adopted innovative techniques like online booking platforms, drone shoots, virtual tours and video calls for house hunting and project short listing. We can say that 2020 has been the catalyst of a shift in the real-estate sector, where technology is playing a significant role in property buying, renting and registration. While physical site visits remain important, millennial buyers are showing interest in the use of technology to discover new homes with some buyers even booking online. May be, the pandemic becomes an inflexion point for disruption in real estate.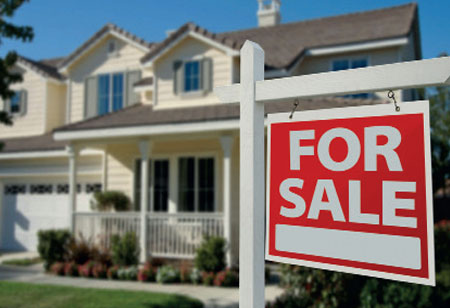 Talking about millennials alone, it is important to truly understand their values when it comes to purchasing a house, and it's clear that these buyers are practical, health conscious and looking for new experiences. One of the most obvious millennial home buying trends is luxury house ownership. This is also because they prefer the ability to socialise in communal areas like gardens and rooftop pools as well as prefer proximity to nightlife and entertainment..
Summing Up!
While the cascading effects of the pandemic are being felt across the world, varying trends are emerging with respect to its impact on the real estate sector. A health emergency that has forced the implementation of biggest ever work-from-home experiment, is encouraging millennials to modify their investment plans, redirecting it to home buying due to various positive trends while putting a question mark on the future of workspaces in a post COVID-19 world.
Further, amid the growing significance of home ownership among millennials, the demand for housing real estate would be particularly high in 2021. Therefore, developers should leverage these extraordinary times as an opportunity to structurally reimagine their strategies and embracing transformational methods like widespread tech adoption and luxury housing projects.